New Sounds
#3993: New York Guitar Festival 2017 Highlights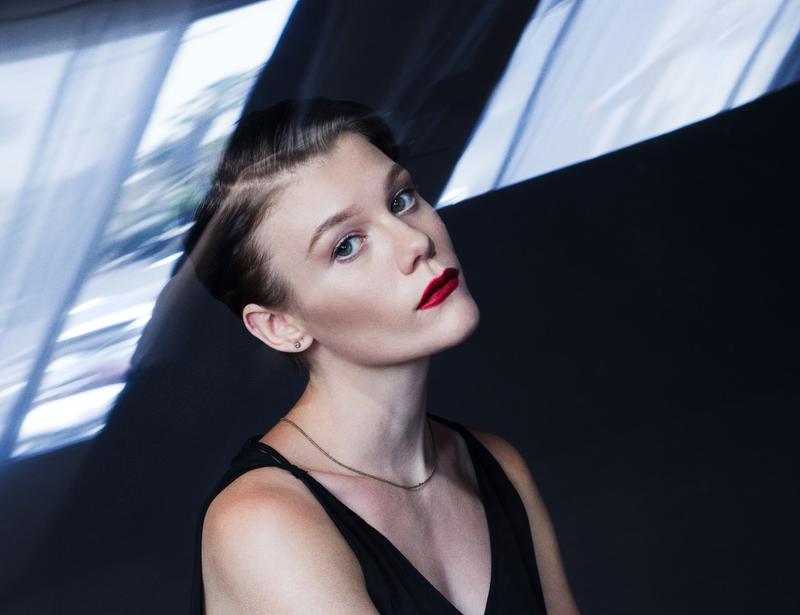 From the New Sounds Live concert series, listen to some of the masterful guitarists who were part of the New York Guitar Festival 2017, presented in The Greene Space.
Hear music from guitarist Marc Ribot, who has been sideman to everyone from Tom Waits to Robert Plant & Allison Krauss, from Caetano Veloso, to Allen Toussaint, from Jamaaladeen Tacuma to Diana Krall, & John Zorn. He was in a blue mood on that night in The Greene Space, and chose his original, "Blues for Natalia," along with music from the big band era (Bix Beiderbecke), and a John Coltrane tune. Then, listen to guitarist/songwriter Trixie Whitley, who draws from her favorite styles – punk, electronica, R & B and her tune, "Oh, the Joy." Marc Ribot and Trixie Whitley took to the stage together as well for the civil rights song, "Ain't gonna let them turn me around." 
There's front porch music from American songster and multi-insturmentalist Dom Flemons (founding member of the Carolina Chocolate Drops) which documents life on the road, and dips into the blues as well. Plus, hear a tune from jazz guitarist Julian Lage and his new Martin guitar.  
See highlights of the shows from the New York Guitar Festival 2017 series in The Greene Space: youtube.com/playlist
PROGRAM #3993, from the NY Guitar Festival in TGS: Marc Ribot, Trixie Whitley, Dom Flemons (First Aired: 6/14/2017)   
ARTIST: Marc Ribot
WORK: The Kid, excerpt [1:00]
RECORDING: NYGF @Merkin Hall, Jan. 2010
SOURCE: This performance not commercially available. 
INFO: marcribot.com 
ARTIST: Marc Ribot
WORK: Blues for Natalia [4:47]
RECORDING: Live, June 1, 2017, NYGF @The Greene Space
WATCH: https://www.youtube.com/watch?v=mXR6TNSzUM0
INFO: marcribot.com 

ARTIST: Marc Ribot
WORK: Bix Beiderbecke: Singin' the Blues [4:10]
RECORDING: Live, June 1, 2017, NYGF @The Greene Space
WATCH: https://www.youtube.com/watch?v=cSfS2y5yaIQ
INFO: marcribot.com
ARTIST: Marc Ribot
WORK: John Coltrane: Dearly Beloved [4:45] 
RECORDING: Live, June 1, 2017, NYGF @The Greene Space
Watch: https://www.youtube.com/watch?v=cSfS2y5yaIQ 
INFO: marcribot.com
ARTIST: Trixie Whitley
WORK: Oh, the Joy [4:07] 
RECORDING: Live, June 1, 2017, NYGF @The Greene Space
WATCH: https://www.youtube.com/watch?v=x1FV2bE_TkE 
INFO: trixiewhitley.com
ARTIST: Marc Ribot & Trixie Whitley
WORK: Ain't gonna let them turn me around [3:35]
RECORDING: Live, June 1, 2017, NYGF @The Greene Space
SOURCE/INFO: marcribot.com | trixiewhitley.com
ARTIST: Dom Flemons
WORK: Too Long I've Been Gone [2:30]
RECORDING: Live, June 8, 2017,  NYGF @The Greene Space
WATCH: https://www.youtube.com/watch?v=VRMG3Hwgumw
INFO: theamericansongster.com
ARTIST: Dom Flemons
WORK: Steel Pony Blues [4:02]
RECORDING: Live, June 8, 2017,  NYGF @The Greene Space
WATCH: https://www.youtube.com/watch?v=md9SwiiHt0g
INFO: theamericansongster.com
ARTIST: Dom Flemons
WORK: 'Til the Seas Run Dry [3:38] 
RECORDING: Live, June 8, 2017,  NYGF @The Greene Space
WATCH: https://www.youtube.com/watch?v=vE19NRelyHY 
INFO: theamericansongster.com
ARTIST: Julian Lage
WORK: Japan [4:46]
RECORDING: Live, May 25, 2017, NYGF @The Greene Space
SOURCE: This performance not commercially available. 
INFO: julianlage.com