New Sounds
#3978: With Arthur Jeffes, of The Penguin Cafe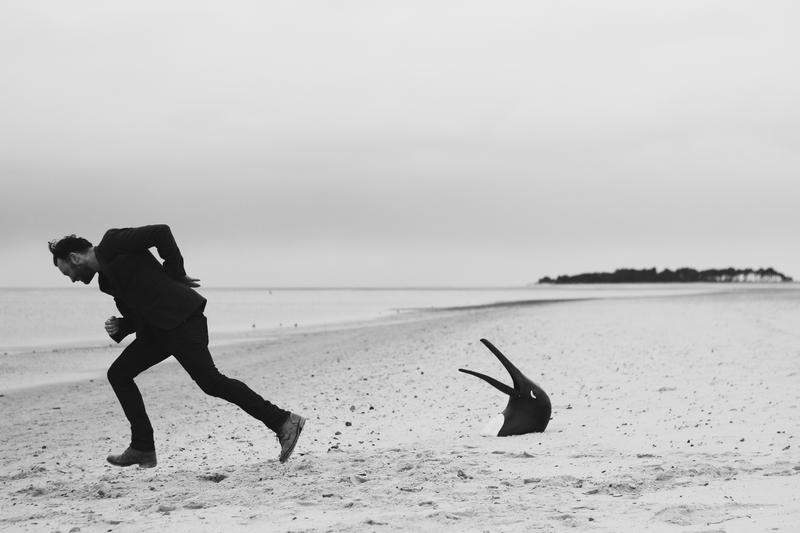 For this New Sounds, hear a conversation recorded on location in London with English composer and musician Arthur Jeffes, who leads the band Penguin Café. Founded in 2009, Penguin Café has much in common with the pop-inflected, fun, and difficult-to-categorize music of the Penguin Café Orchestra, an ensemble led by Arthur Jeffes' late father, Simon. 
Penguin Café is comprised of 11 or 12 instrumentalists: a string section (violins, viola, cello), piano, double bass, ample percussion, and "toys" – guitars, ukuleles, thumb pianos, glockenspiel. With influences ranging from systems music (minimalism) to the contemporary dance music aesthetic - that of a thumping four-to-the-floor, the intent is to "make music that could go in every section of a record store."
Penguin Café's new album 'The Imperfect Sea', is a dance music record made on acoustic instruments whose title comes from a Simon Jeffes' quote "we wade in a sea of imperfect solutions." Most of the music was written by Arthur Jeffes and could be described as propulsive, bittersweet, somewhat subversive and "punk" but in a nice way – a satisfying link to his father's music with the PCO. The album also contains covers of tracks by Kraftwerk ("Franz Schubert") and Simian Mobile Disco ("Wheels Within Wheels"), along with a tune by his father Simon ("Now Nothing"), which featured "rock" music, literally finding the resonant frequencies of rocks with a piano. 
Part of the show's sound world includes the construction, which was still in progress at Arthur Jeffes' new home studio in London. The talk ranged from how the band's artwork was kept in the family (his mum), how a floorboard might sound like an 808 drum machine, to commissions with NASA's Kepler Project played by the International Space Orchestra, then recorded at Skywalker Ranch, and how he's now working with astrophysicists. Plus, find out what happened to the PCO's found harmonium…
PROGRAM #3978, with Arthur Jeffes, of Penguin Cafe (First Aired: 5/3/2017)    
ARTIST: Penguin Café Orchestra
WORK: Music for a Found Harmonium, excerpt [2:00]
RECORDING: Broadcasting From Home
SOURCE: EG Records 38
INFO: Most PCO albums are on the EG label and are available: penguincafe.com  
ARTIST: Penguin Café
WORK: Ricercar [4:34] , Franz Schubert (Kraftwerk/Ralf Hütter) [5:46] 
RECORDING: The Imperfect Sea
SOURCE:  Erased Tapes ERATP097
INFO: erasedtapes.com
ARTIST: Penguin Café
WORK: Rescue [6:29] ,  Cantorum [7:23] 
RECORDING: The Imperfect Sea
SOURCE:  Erased Tapes ERATP097
INFO: erasedtapes.com
ARTIST: Penguin Café
WORK: Now Nothing (Rock Music) [4:38] , Protection [5:22] 
RECORDING: The Imperfect Sea
SOURCE:  Erased Tapes ERATP097
INFO: erasedtapes.com