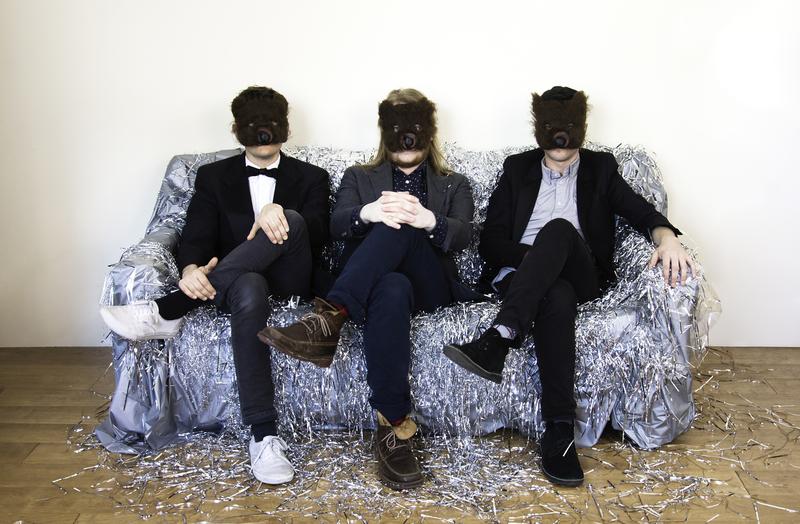 Hear new music for the combination of piano, bass and drums, and more than that on this New Sounds show. From the forthcoming record by Bearthoven, whose instrumentation could be that of a jazz piano trio, listen to new music composed for them by Adrian Knight and Brooks Frederickson. Sometimes atmospheric and abstract, while driving and post-minimal at others, the trio plays with expectations.
Bearthoven's record release show is early tomorrow night at Le Poisson Rouge. 
Hear music by the piano trio of Cuban pianist Omar Sosa, Senegalese kora player Seckou Keita, and Venezuelan percussionist Gustavo Ovalles from their effervescent 2017 record, "Transparent Water." There's also traditional music from a collaboration between the Splendid Master Gnawa Musicians of Morocco and jazz pianist and visionary Randy Weston. 
Then, hear New York-based percussion and piano quartet Yarn/Wire who are two percussionists and two keyboardists. Their collective backgrounds are in classical music, avant-garde theatre, and rock music, which makes for some fascinating collaborations and commissions of repertoire for their specific sound palette. Hear music for them by composer & looping orchestrator, Tyondai Braxton, a playful and pulse-driven turn called "Music For Ensemble & Pitch Shifter/Delay." Also, there's music from the groove-based, sometimes heavy, sometimes classical music-interpreting, ostensibly "jazz" piano trio, The Bad Plus, and more. 
PROGRAM #3971, Beyond the Piano Trio (First Aired: 4/17/2017)          
ARTIST: Bill Evans
WORK: My Foolish Heart, excerpt [:42]
RECORDING: The Complete Village Vanguard Recordings, (1961)
SOURCE: Riverside Records
INFO: Available at iTunes, Amazon.com
ARTIST: The Bad Plus
WORK: 1979 Semi-Finalist, excerpt  [1:00] 
RECORDING: Give
SOURCE: Sony 58331 
INFO: thebadplus.com

ARTIST: Bearthoven
WORK: Brooks Frederickson - Undertoad [6:22 ]
RECORDING: Trios
SOURCE: Cantaloupe Music
INFO: Due out May 5, 2017 | bearthoven.bandcamp.com

ARTIST: Yarn/Wire
WORK: Tyondai Braxton: Music For Ensemble & Pitch Shifter Delay [8:53] 
RECORDING: Currents Vol. 0
SOURCE: yarnwire.bandcamp.com
INFO: Due out April 28, 2017

ARTIST: The Bad Plus
WORK: You Are [7:10] 
RECORDING: Never Stop
SOURCE: E1 Music EOM CD 2112
INFO: thebadplus.com

ARTIST: Omar Sosa & Seckou Keita
WORK: Tama-Tama [4:55] 
RECORDING: Transparent Water
SOURCE: Otá Records / World Village OTA 1031
INFO: omarsosa.com | melodia.com

ARTIST: Randy Weston & the Gnawa Master Musicians of Morocco
WORK: Chalabati [8:31]
RECORDING: Spirit – The Power of Music
SOURCE: Gitanes / Universal Music, France #543 256
INFO: randyweston.info

ARTIST: Bearthoven
WORK: Adrian Knight: The Ringing World [9:18]
RECORDING: Trios
SOURCE: Cantaloupe Music
INFO: Due out May 5, 2017 | bearthoven.bandcamp.com