New Sounds
#3963: Steve Reich's 80th Birthday Season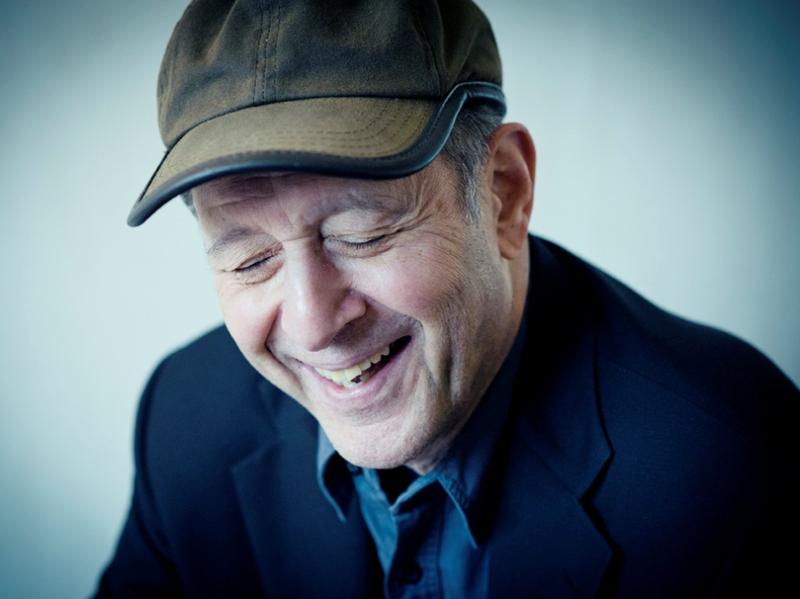 On the cusp of a series of four concerts at Carnegie Hall involving contemporaries, favorites, and later generations of composers, Steve Reich visits the studio, marking the celebration of his 80th birthday season. Reich is one of the progenitors of modern minimalism, and a composer whose influence ranges across generations, as well as genres; like rockenroll, electronic music, and jazz, to other disciplines; like dance and visual art.
Hear selections from Reich's "Different Trains," both before and after the war, along with one of Reich's pieces that drew from his Jewish heritage, "Tehillim." Then, hear the signature interlocking melodic lines of dueling rock bands in his work, "2 x 5."
Plus, the stories! Reich talks about David Lang's envy of when he was born (in the 1930's), Arvo Pärt 's visit to his apartment, and his gift in the post of the page-long "Fur Alina." Then there's the one involving Nico Muhly and key signatures - "fast and accurate."  And more. 
PROGRAM #3963, With Steve Reich (First Aired: 3/23/2017) 
ARTIST: Steve Reich / Kronos Quartet
WORK: Steve Reich: Different Trains, Before the War [5:11]
RECORDING: Works 1965-1995
SOURCE: Nonesuch #79451
INFO: nonesuch.com
ARTIST: Steve Reich
WORK: Come Out, excerpt [:30]
RECORDING: Early Works
SOURCE: Nonesuch 79169
INFO: nonesuch.com or available at Amazon.com
ARTIST: Steve Reich / Kronos Quartet
WORK: Steve Reich: Different Trains,  Different Trains, After the War [10:30]
RECORDING: Works 1965-1995
SOURCE: Nonesuch #79451
INFO: nonesuch.com
ARTIST: Steve Reich & Musicians; George Manahan, cond.
WORK: Tehillim – finale [6:32]
RECORDING: Steve Reich ‎– Tehillim
SOURCE: ECM Records ‎– ECM-1-1215
INFO: ecmrecords.com
ARTIST: Alexander Malter, piano
WORK: Arvo Pärt: Fur Alina, excerpt [1:00]
RECORDING: Arvo Pärt- Alina
SOURCE: ECM 1591 
INFO: ecmrecords.com
ARTIST: Bang on a Can
WORK: Steve Reich: 2 x 5, III. Fast, excerpt [2:35]
RECORDING: Double Sextet / 2 x 5
SOURCE: Nonesuch 524583
INFO: nonesuch.com