New Sounds
#3959: Live from Winnipeg New Music Festival 2017, I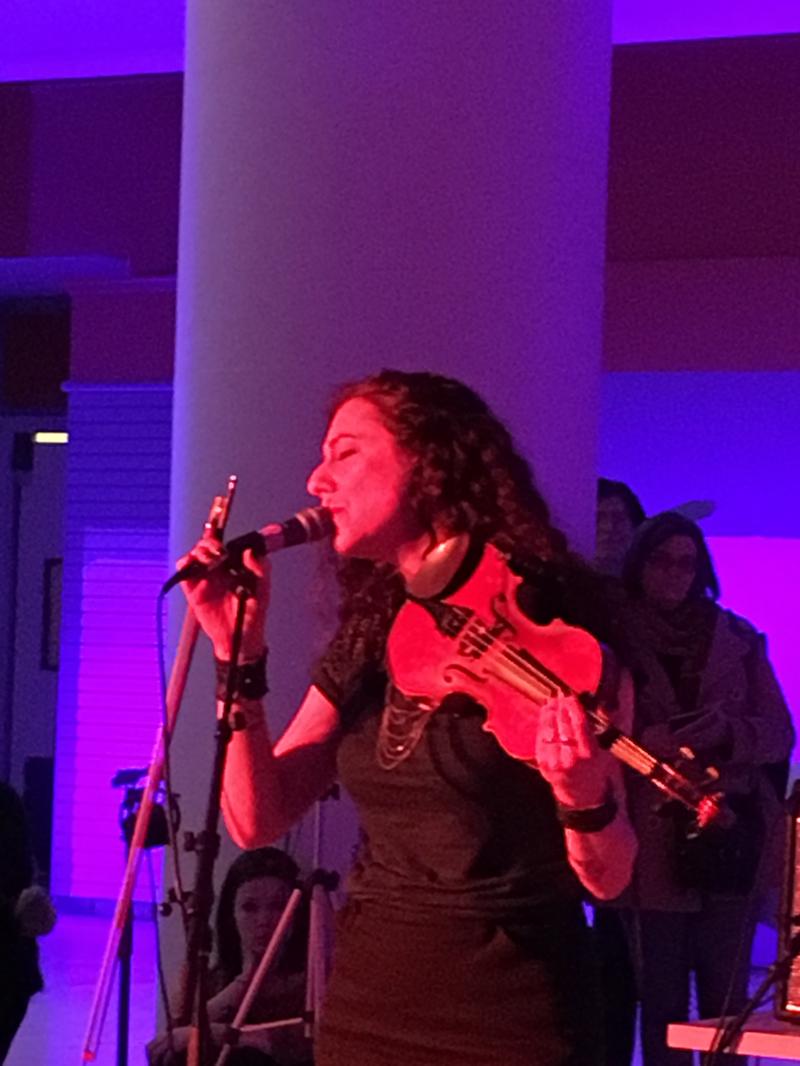 From central Canada, hear recordings from the 2017 edition of the annual Winnigpeg New Music Festival, curated by composer Matthew Patton. Listen to music in the continuous mode from Canadian composer and pianist Lubomyr Melnyk (of Ukrainian origin), who is now based in Sweden. This performance was recorded live at "The Bay" in Winnipeg, the basement of the Hudson's Bay Department store, which is said to be haunted.
Then hear music from Montreal violinist and composer Jessica Moss, also recorded at The Bay, her multi-movement work, "Entire Populations." Moss has, for years, been part of the cult post-punk band Thee Silver Mt. Zion Memorial Orchestra. In this work, she combines violin and electronics, along with minimalist vocals to create "elegiac durational music at the intersection of neo-classicism, soundtrack, electronic, art-punk and avant-folk." (Constellation Records)
Plus, hear a work by William Basinski, recorded at the Centennial Concert Hall, built around the repetition of recorded sound, which changes in subtle ways over time. 
PROGRAM #3959, from the Winnipeg New Music Festival (First Aired: 3/14/2017)  
ARTIST: William Basinski
WORK: The Deluge, excerpt [1:00]
RECORDING: Live, at the Winnipeg New Music Festival 2017, recorded at Centennial Concert Hall
SOURCE: This performance not commercially available.
INFO: mmlxii.com (William Basinski's site)
ARTIST: Lubomyr Melnyk
WORK: Lubomyr Melnyk: The Dreamers Ever Leave  You [18:29]
RECORDING: Live, at "the Bay," part of Winnipeg New Music Festival 2017
SOURCE: This performance not commercially available. 
INFO: lubomyr.com
ARTIST: Jessica Moss
WORK: Entire Populations, excerpt [17:11]
RECORDING: Live, at "the Bay," part of Winnipeg New Music Festival 2017
SOURCE: This performance not commercially available, but the work appears on her forthcoming release, Pools of Light, due out on Constellation Records in May 2017
INFO:  jessicamossmusic.wordpress.com
ARTIST: William Basinski
WORK: The Deluge, excerpt [12:05]
RECORDING: Live, at the Winnipeg New Music Festival 2017, recorded at Centennial Concert Hall
SOURCE: This performance not commercially available.
INFO: mmlxii.com (William Basinski's site)