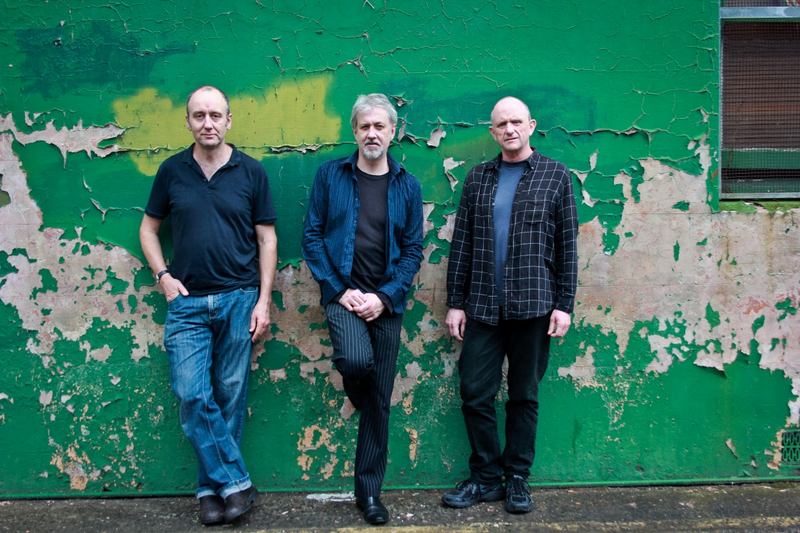 Listen to music involving keyboards – all kinds, from the organ in a John Zorn work to toy piano of Phyllis Chen, to the unadorned piano of Craig Taborn. Dive into some hypnotic continuous longform ambient jazz, featuring the keyboards, from Australian trio, the Necks. The Necks are celebrating their 30th anniversary, not incidentally, and have three special shows at Issue Project Room, Feb 23-25.
Then, Medeski Martin & Wood play music by John Zorn – from his collection of pieces called "Book of Angels." Comprised of over 300 tunes, the "Book of Angels" is inspired by traditional Jewish music and at various points combines jazz with elements of psych-rock, many world music traditions, brass band parades, and thrash metal. 
Also, listen to music for a smaller keyboard, where Phyllis Chen and her toy piano (plus electronics) play a work by Angelica Negron. Then, hear reflective music from Craig Taborn which "explores the textural dimensions of sound, builds new structures, uncovers a rugged lyricism" (ECM Records), in the work "The Broad Day King."  And more. 
PROGRAM #3950, Keyboard Music (First Aired 2-22-2017)  
ARTIST: The Necks
WORK: Drive-By, excerpt [13:20]
RECORDING: Drive-By
SOURCE: ReR #NECKS3 
INFO: thenecks.com
ARTIST: Medeski Martin & Wood
WORK: Chafriel [7:22]
RECORDING: Book of Angels vol. 11  Zaebos
SOURCE: Tzadik Records 7368
INFO: tzadik.com
ARTIST: Phyllis Chen
WORK: Angelica Negron: The Little Things [8:04]
RECORDING: The Little Things
SOURCE:  New Focus Recordings 133
INFO:  newfocusrecordings.com
ARTIST: Craig Taborn
WORK: The Broad Day King [6:12]
RECORDING: Avenging Angel
SOURCE: ECM 2207
INFO: ecmrecords.com
ARTIST: Aaron Goldberg and Guillermo Klein
WORK: Airport Fugue [5:16]
RECORDING: Bienestan
SOURCE: Sunnyside SSC 1245
INFO: sunnysiderecords.com

ARTIST: Medeski Martin & Wood
WORK: Hidden Moon [6:42]
RECORDING: Radiolarians Vol. 1
SOURCE: Indirecto Records 04 
INFO: medeskimartinandwood.com

ARTIST: Medeski Martin & Wood
WORK: Muchas Gracias, excerpt [2:33]
RECORDING: Radiolarians Vol. 1
SOURCE: Indirecto Records 04 
INFO: medeskimartinandwood.com