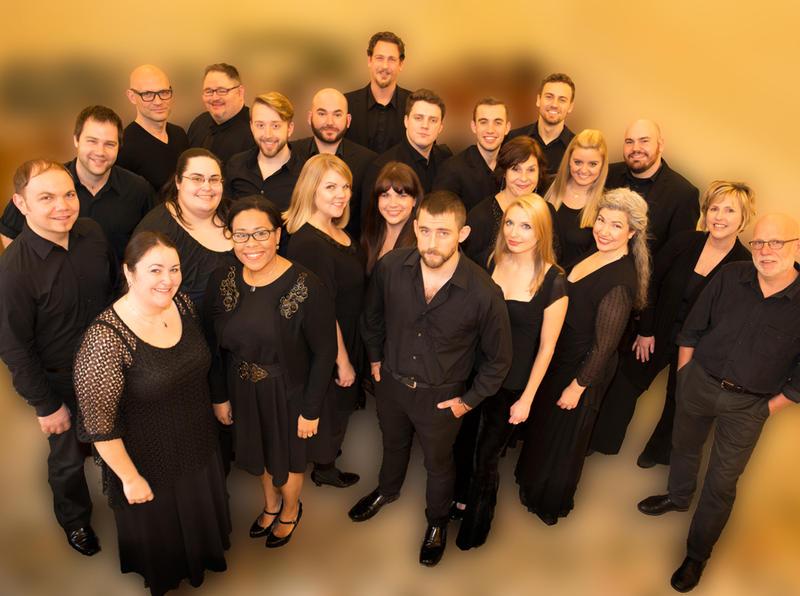 Listen to works that look back to an earlier time on this New Sounds- some inspired by the 16th century murderer-prince Carlo Gesualdo, and others as responses to the 17th century Baroque composer Buxtehude.
Sample two works from Seven Responses by The Crossing, the Philadelphia-based choir, conducted by Donald Nally. It's a new recording of works inspired by the German composer Dietrich Buxtehude and his cantatas on the body of the crucified Christ - Membra Jesu nostri. Listen to the composer/drummer David T. Little's work in response to the first cantata – (To the feet) – "dress in magic amulets, dark, from My feet" which explores the historic use of crucifixion nails as magic or medicinal amulets. The Philadelphia-based chamber choir, along with members of the International Contemporary Ensemble perform Little's meditative work. Also, hear "I come near you" from the German-born Chicago-based composer Hans Thomalla, which is his work in response to Buxtehude's cantatas. Thomalla uses "wild" and "untamed" chords in resistance against the harmonic system, along with what might sound like the quiet screams of "inharmonic" saxophone, bassoon, or clarinet - all to be taken as anyone or anything enduring pain for us.
Plus, hear music by Estonian composer Erkki-Sven Tüür from a recent record, simply called "Gesualdo," after the 16th century composer, and double-murderer Prince of Venosa, Carlo Gesualdo, along with a string arrangement of his music by Tüür.
PROGRAM #3948, Responses to Early Music (First Aired 2-15-2017)   
ARTIST: Tallinn Chamber Orchestra, Estonian Philharmonic Chamber Choir, Tõnu Kaljuste, conductor
WORK: Gesualdo/ Arranged for string orchestra by Erkki-Sven Tüür : O Crux  Benedicta, excerpt [1:30]
RECORDING: Gesualdo
SOURCE: ECM 2452
INFO: ecmrecords.com
ARTIST: The Crossing, Donald Nally, cond.
WORK: David T. Little: dress in magic amulets, dark, from My feet [14:34]
RECORDING: Seven Responses
SOURCE: Innova 912
INFO: innova.mu
ARTIST: Tallinn Chamber Orchestra, Estonian Philharmonic Chamber Choir, Tõnu Kaljuste, conductor
WORK: Erkki-Sven Tüür – Psalmody [22:07]
RECORDING: Gesualdo
SOURCE: ECM 2452
INFO: ecmrecords.com
ARTIST: The Crossing, Donald Nally, cond.
WORK: Hans Thomalla: I come near you [13:52]
RECORDING: Seven Responses
SOURCE: Innova 912
INFO: innova.mu