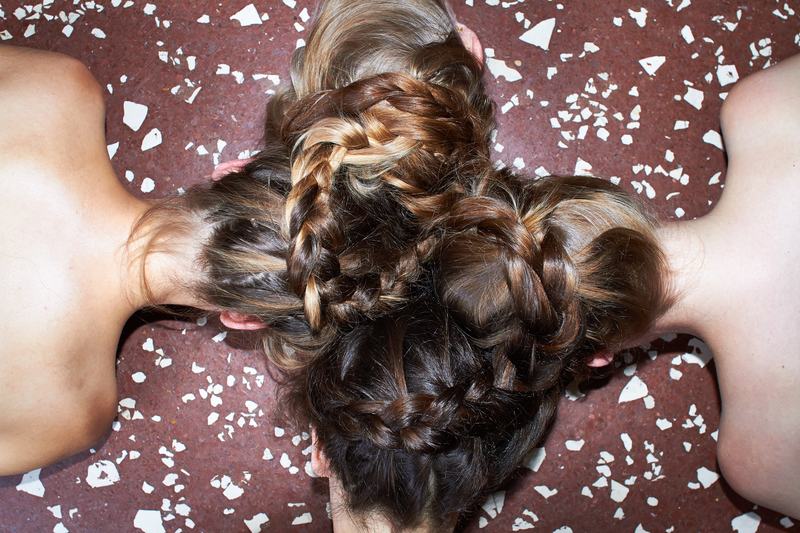 Percussion's softer side is the focus of this New Sounds show. Listen to music from the mostly New York-based group, So Percussion, in collaboration with Pulitzer Prize-Winning composer David Lang. Hear music from the Brisbane, Australia-based band Clocked Out, along with music by composer Gavin Bryars, and the SF Bay Area new music duo The Living Earth Show. 
Listen to music by composer Christopher Cerrone from The Living Earth Show's recent release, "Dance Music." Although Cerrone wrote the piece, "Double Happiness" in New York, it was inspired by a summer spent in Italy at the Civitella Ranieri Foundation's castle in Umbria on a fellowship, and built around sounds like church bells, train stations, and rainstorms experienced in the Italian countryside.
There's also music by Brisbane's Clocked Out Duo (Erik Griswold and Vanessa Tomlinson), who create sound sculptures on prepared-unprepared-toy piano (Griswold) and mallet percussion, other pitched and unpitched percussion (Tomlinson.) The music embraces the idea of crystal shapes, angles, and lattice structures that are meant to be felt as sound design. Plus hear serene music from the Danish quartet (violin, cello, voice, percussion) We Like We and their work, "Tišina," which means 'Silence' in Slovenian. And more. 
PROGRAM #3945,  Subtle Percussion Music (First Aired 2-08-2017)    
ARTIST: Gavin Bryars/ Percussions Claviers de Lyon
WORK: Gavin Bryars: One Last Bar Then Joe Can Sing, excerpt [1:00]
RECORDING: New York
SOURCE/INFO: gavinbryars.com
ARTIST: The Living Earth Show
WORK: Cerrone: Double Happiness [12:22]
RECORDING: Presents Dance Music
SOURCE: New Amsterdam Records 
INFO: newamrecords.com
ARTIST: We like We
WORK: Tišina [8:53]
RECORDING: a new Age of Sensibility
SOURCE: thebeingmusic.bandcamp.com
INFO: welikewe.com

ARTIST: So Percussion
WORK: David Lang: Oscillation [3:49]
RECORDING: The Woodmans
SOURCE: Cantaloupe CA 21079
INFO: bangonacan.org

ARTIST: Gavin Bryars/ Percussions Claviers de Lyon
WORK: Gavin Bryars: One Last Bar Then Joe Can Sing [18:02]
RECORDING: New York
SOURCE/INFO: gavinbryars.com
ARTIST: Clocked Out
WORK: Crystal Symmetry [5:25]
RECORDING:Time Crystals
SOURCE: Innova 908
INFO: innova.mu