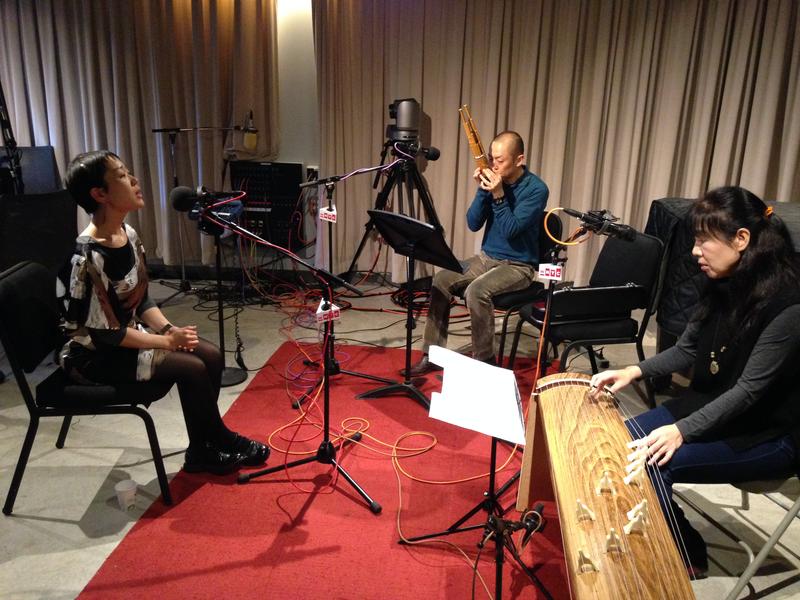 For this New Sounds, hear works both old and new with a ritual aspect by Japanese post-minimal composer Mamoru Fujieda. Some of the works contain text which comes from the Manyoshu (Ten Thousand Leaves), the oldest existing collection of Japanese poetry, compiled during the Nara period. Some are from Fujieda's opus, "Patterns of Plants," based on the readings of the electrical activity in living plants.  
This live session features Ko Ishikawa, master player of the sho (ancient Japanese mouth organ), Kayoko Nakagawa on koto, and vocalist Ami Yamasaki, as well as the sounds of fermenting shochu (Japan's distilled alcohol – almost akin to vodka), a highly sacred beverage in Japanese mythology.
The event at Japan Society tomorrow night, 11/11, "Sounds to Summon the Japanese Gods," is sold out, with a waiting list.