New Sounds
#3916: New Sounds Live Pete M Wyer - Song of the Human,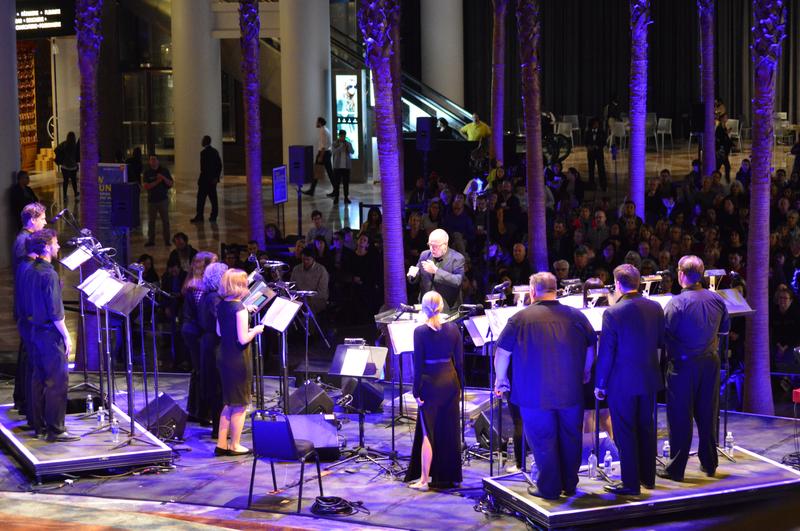 From the New Sounds Live concert series recorded at Brookfield Place New York, hear the world premiere of Pete M. Wyer's New Sounds Live commission, "Song of the Human," a work for both birdsong and human voices, featuring Philadelphia-based choir, The Crossing. 
"Song of the Human" is both a choral work, featuring the 16 human voices of The Crossing, and an 18-channel sound installation, iForest, built around 18 simultaneous recordings of the sounds of birds in England at the dawn – the dawn chorus.
John speaks with the composer Pete M. Wyer, onstage, who explains how the iForest installation began as a separate thing from the choral work. In addition to the birdsong, there's also audible wind, a passing rainstorm, and other music of nature. Then, there are also humans, who are a part of nature, as explored through the installation.
Shigeru Miyagawa, the MIT Professor of Linguistics whose theory that human speech evolved in part from birdsong is one of the major inspirations behind the work. When you take out the words and listen only to the inflection of our speech, potentially divisive elements disappear. One is left with the "Song of the Human." 
Hear all seven movements of the concert work, "Song of the Human" by Pete M. Wyer, as performed within the installation by The Crossing, conducted by Donald Nally. 
PROGRAM #3916, Pete M. Wyer New Sounds Live (First Aired 10-25-2016)     

ARTISTS: The Crossing, Donald Nally, conductor
THE WORK: 
Pete M. Wyer: Song of the Human [48:00]
1. Amaranth
2. Boundless (ChildSong)
3. Yes It's Fine
4. How Beautiful You Are
5. We Must Say goodbye
6. For Now, and only for now
7. Dawn Chorus for Humans - It's All Right 
RECORDING: New Sounds Live at Brookfield Place, 10/12/2016
SOURCE: This performance not commercially available. 
INFO: pmwmusic.com/song-of-the-human