New Sounds
#3907: Steve Reich, a Musical Tribute on His Birthday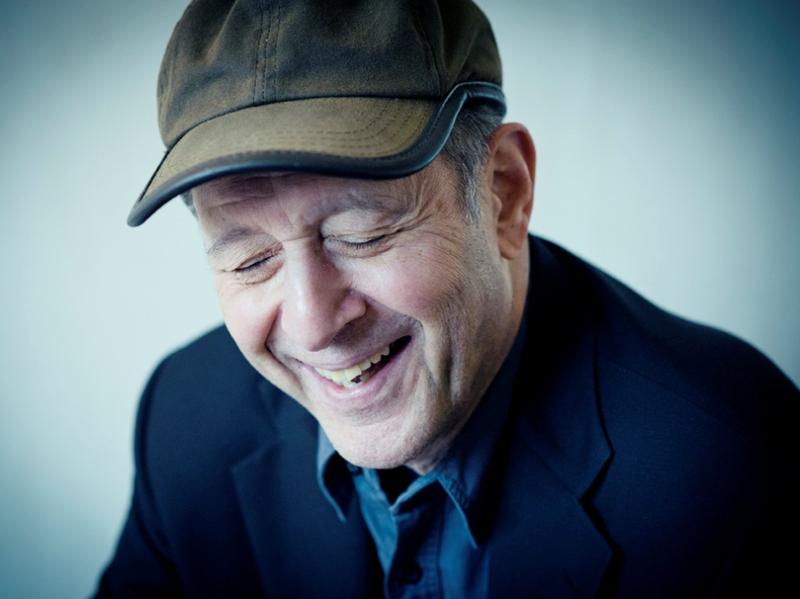 For this New Sounds, hear the reach of the music of composer Steve Reich, whose influence is vast and wide over rockers and electronic musicians, in addition to those in the new music world.  The Pulitzer Prize-winning composer's birthday is today, and he turns 80 years old.
Hear an hour of pieces written by others about Reich, or based on his music, from an album of remixes of Reich's work, where the producer known as Cold Cut condenses "Music for 18 Musicians" into a six-minute snapshot. Listen to electronica from The Orb which samples Steve Reich's "Electric Counterpoint" – their hit, "Little Fluffy Clouds." Then there's also a work for two pianos by the late Hungarian composer Gyorgi Ligeti.
Listen to a musical homage to Steve Reich, "Shift," by the producer Chris Hughes (Tears for Fears, Adam & the Ants). It's music of evolving interlocking patterns- where Hughes uses melodic percussion, piano and other sounds to mesmerizing effect.  Also, hear Steve Reich's arrangement for two pianos of Stephen Sondheim's "Finishing The Hat" from "Sunday in the Park With George," and more.
PROGRAM #3907, Steve Reich Birthday Tribute (First Aired 10-03-2016)   
ARTIST:Nelly Decamp, guitars; Jean-Pascal Quiles, guitars; Kevyan Chemirani, zarb, ubu, daf
WORK: Louis, a Steve Reich [4:30]
RECORDING: 24 Août
SOURCE: Integral Classic INT 221.224
INFO: Available at lempreintemelodique.com
ARTIST: SOLUS3
WORK:  Reich [7:55]
RECORDING: Corner of the World
SOURCE/INFO: solus-3.bandcamp.com
ARTIST: Various Artists
WORK: Music for 18 Musicians (Coldcut remix) [6:08]
RECORDING: Reich Remixed
SOURCE: Nonesuch 79552
INFO: nonesuch.com
ARTIST: Anonymous 4, vocals; Thad Wheeler and Jim Preiss, percussion
WORK: Steve Reich: Know What Is Above You  [3:18]
RECORDING: WNYC Live, 11/19/1999, The Arts at St. Ann's
SOURCE: WNYC Commissions 1
INFO: This performance not commercially available.
ARTIST: Fredrik Ullen, pianos
WORK: Gyorgy Ligeti: Self Portrait of Reich [and Riley] from Three Pieces for Two Pianos [4:52]
RECORDING: Ligeti- Complete Piano Music
SOURCE: BIS 1683/4
INFO: Download only: prestoclassical.co.uk
ARTIST: Orbital
WORK: Kein Trink Wasser, excerpt [3:09]
RECORDING: Snivelization
SOURCE: Ffrr 8285362
INFO: Available at Amazon.com, iTunes, or Spotify
ARTIST: The Orb
WORK: Little Fluffy Clouds [4:27]
RECORDING: The Orb's Adventures Beyond the Ultraworld
SOURCE: Big Life 511034
INFO: Available at Amazon.com, iTunes, or Spotify
ARTIST: Chris Hughes
WORK: Shift - Part IV [5:11]
RECORDING: Shift
SOURCE: Decca  001562402  
INFO: Reissue of Helium Records HeCD002, Available at Archiv Music
ARTIST: Anthony DeMare
WORK: Stephen Sondheim/arr. Steve Reich - Finishing The Hat [3:15]
RECORDING: Liaisons- Reimagining Sondheim From the Piano
SOURCE: ECM 2470-72
INFO: ecmrecords.com