New Sounds
#3905: Getting Back to Their Roots Music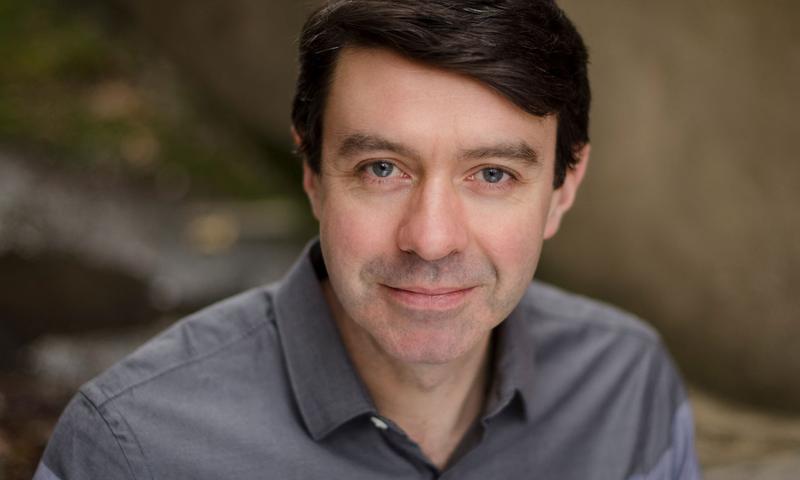 For this New Sounds, hear an hour of music where composers examine their musical roots. Hear works rooted in the Creole culture of the South Carolina Sea Islands, from the coal mines of central Pennsylvania, from Ireland and the Great Famine of the 19th Century, and more.
Listen to music based on spirituals, work and play songs, field hollers and other slave songs in the folk tradition from Linda Tillery (a founding member of Bobby McFerrin's ensemble Voicestra) & the six-member Cultural Heritage Choir. The music was drawn from a treasure trove of field recordings and research, including music from the South Carolina sea islands, part of the region where Gullah people and their language developed a Creole language and culture.
Listen to new music and sean nós (old style) songs in Irish composer Donnacha Dennehy's opera based on diaries, folk songs and personal accounts from the period of the Great Famine in Ireland (1845-52). To be exact, there was just one sean nós song collected (songs were scarce during the time) which dealt directly with the topic, and that is "Na Prátaí Dubha" (Black Potatoes), around which one of the sections of the piece was formed. The work is being performed at BAM on Sept. 30 & Oct. 1st, featuring Alarm Will Sound and Iarla O'Lionáird.
Also, listen to music from MacArthur "Genius" Fellow Julia Wolfe and her Pulitzer Prize-winning work, "Anthracite Fields," an oratorio for chorus and instrumental sextet, honoring the struggle of the miners in the Pennsylvania Anthracite coal region. Then, hear music from jazz/classical/klezmer clarinetist David Krakauer which draws on his Eastern European Jewish heritage (his family name comes from the Polish city of Krakow) and is an arrangement of "Der Gasn Nign [The Street Song]," a traditional piece. There's also music based on Armenian folk songs and chants from an Eve Beglarian collaboration with cellist Maya Beiser and visual artist Shirin Neshat, called "I Am Writing to You from a Far-Off Country," and more. 
PROGRAM #3905, Getting Back to Their Roots Music (First Aired 09-29-2016) 
ARTIST: Linda Tillery and the Cultural Heritage Choir
WORK: Lay Down Body [4:01]
RECORDING: Front Porch Music
SOURCE: Rhino 72881
INFO: Out of print. Try Amazon.com or Singers.com
ARTIST: Donnacha Dennehy
WORK: The Hunger, Mvmt 1 [2:45],  The Hunger, Mvmt 2 [5:22]
RECORDING: Recorded live in St. Louis, MO in 2013
SOURCE: This performance not commercially available.
INFO: donnachadennehy.com

ARTIST: David Krakauer's Klezmer Madness
WORK: The Streets Of Klezmer, NY [5:17]
RECORDING: Klezmer, NY
SOURCE: Tzadik TZ 7127
INFO: tzadik.com

ARTIST: Bang on a Can All-Stars and The Choir of Trinity Wall Street
WORK: Julia Wolfe: Appliances [12:31]
RECORDING: Julia Wolfe: Anthracite Fields
SOURCE: Cantaloupe Music 21111
INFO: bangonacan.org

ARTIST: Linda Tillery and the Cultural Heritage Choir
WORK: Arwhoolie [1:08], Goin' Home Tomorrow [5:13]
RECORDING: Front Porch Music
SOURCE: Rhino 72881
INFO: Out of print. Try Amazon.com or Singers.com
ARTIST: Maya Beiser
WORK: Eve Beglarian: I am writing to you from a far off country 12 [5:15]
RECORDING: Almost Human
SOURCE: Koch International 7686
INFO:  mayabeiser.com, available as a download on iTunes or Amazon.com

ARTIST: David Krakauer
WORK: La Vita E Bella (Life is Beautiful), excerpt [3:22]
RECORDING: The Big Picture
SOURCE: United For Opportunity
INFO: Available at Amazon, iTunes and Spotify: