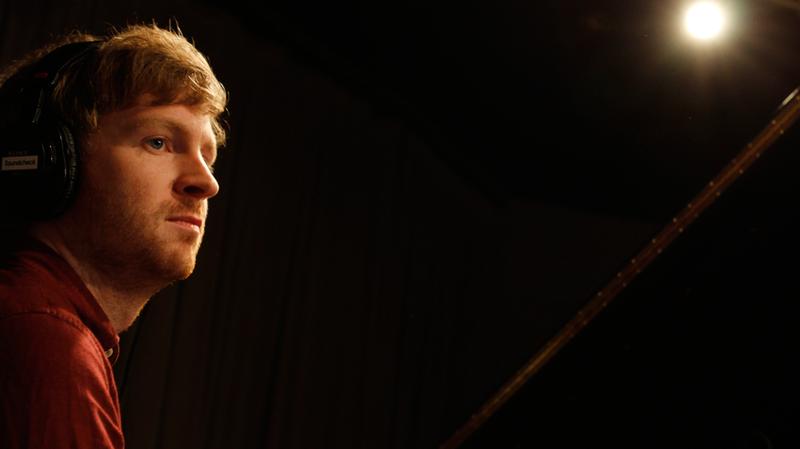 Listen to new chamber music plus electronics in works by Dublin-based composer Benedict Schlepper-Connolly, American composer Marti Epstein, and the Icelandic composer Ólafur Arnalds.
Hear Island Songs from Icelandic composer Ólafur Arnalds, recorded around towns and villages in Iceland, with local musicians. The word "Island" also means "Iceland" in Icelandic. There's a work recorded in a remote village of Iceland, Önundarfjörður called "1995" after the October 1995 avalanche which struck Flateyri, a small village in the area and features Dagný Arnalds on small church organ. She is a music teacher (and Ólafur's cousin) who lives in that remote area and plays the organ and harmonium in the local churches of Flateyri and Holt. There's also music by the duo Hugar, an Icelandic band which sometimes expands to include other chamber players, including one Ólafur Arnalds.

Listen to music from Dublin-based composer Benedict Schlepper-Connolly, from his record, The Weathered Stone, listen to "Field" for piano, synthesizer, bass clarinet, & string quartet. Then, hear electronics and a brass ensemble in music for a silent film,"Miners' Hymns" by Jóhann Jóhannsson. This portion of the score, "They Being Dead yet Speaketh" was recorded at the World Financial Center and released as part of the 130701 label's 15th anniversary compilation, Eleven Into Fifteen.  Plus, hear pianist Kathleen Supove with an electronic assist, in a work by Marti Epstein, 'She Fell Into a Well of Sorrows." And more.
PROGRAM #3896, New Chamber Works - Island/Iceland songs (First Aired 09-07-2016)    
ARTIST: Ólafur Arnalds
WORK: Doria, excerpt [1:20]
RECORDING: Island Songs
SOURCE: mercuryclassics.com
INFO: islandsongs.is   
ARTIST: Benedict Schlepper-Connolly
WORK: Field [9:32]
RECORDING: The Weathered Stone
SOURCE: Ergodos, ergodos.ie Due out September 28, 2016
INFO: schlepperconnolly.com 
ARTIST: Ólafur Arnalds, ft. Dagný Arnalds
WORK: 1995 [4:05]
RECORDING: Island Songs
SOURCE: mercuryclassics.com
INFO: islandsongs.is   
ARTIST: Ólafur Arnalds, Alice Sara Ott
WORK: Letters Of A Traveller [4:18]
RECORDING: The Chopin Project
SOURCE: Mercury Classics 0289 481 1486
INFO: deutschegrammophon.com
ARTIST: Various Artists: Jóhann Jóhannsson
WORK: The Miners' Hymns: They Being Dead yet Speaketh (live from World Financial Center)
RECORDING: Eleven Into Fifteen: A 130701 Compilation
SOURCE/INFO: fat-cat.co.uk
ARTIST: Hugar (Bergur Þórisson & Pétur Jónsson, ft. Ólafur Arnalds )
WORK: Horn [5:10]
RECORDING: Hugar
SOURCE/INFO: https://hugar.bandcamp.com/
ARTIST: Ólafur Arnalds
WORK: Doria  [3:14]
RECORDING: Island Songs
SOURCE: mercuryclassics.com
INFO: islandsongs.is  
ARTIST: Kathleen Supove, piano
WORK: Marti Epstein: She Fell Into a Well of Sorrows [8:52]
RECORDING: Infusion
SOURCE: Koch 7572
INFO: Available through CDBaby, Amazon.com & iTunes