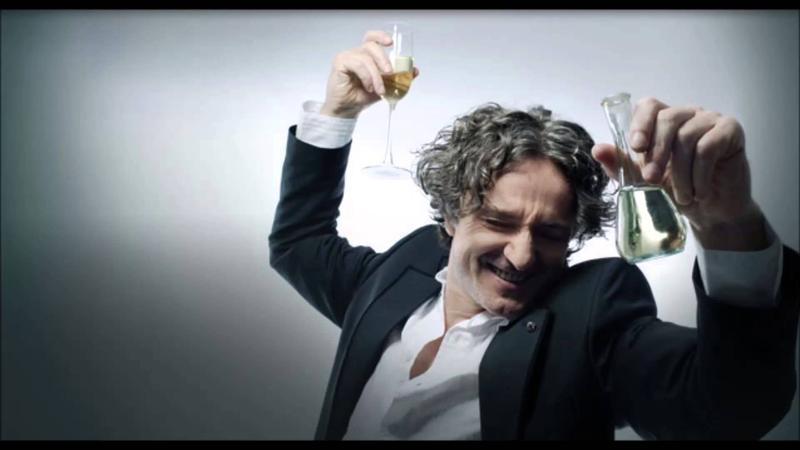 Listen to some wedding and funeral music the world over – from Benin, Macedonia, Romania, Syria, and Brooklyn for this edition of New Sounds. From Sarajevo-born Goran Bregović and the Wedding and Funeral Orchestra, hear party Balkan brass music from the composer/musician/former rockstar who scored the award-winning movies of Serbian filmmaker Emir Kusturica and composed the soundtrack for Borat.
See Goran Bregović's Wedding and Funeral Orchestra on July 15 & 16 at Lincoln Center Festival. 
There's also upbeat music from Benin and Syria along with the irresistible Punjabi wedding music of North Indian Bhangra band based in Brooklyn - Red Baraat. Listen to infectious music from prolific Syrian wedding singer Omar Souleyman, whose bumping dance music  is a nod to the celebratory dabke, a combination Middle Eastern folk-circle and line dance. Plus, from Benin, hear the soul, funk and vodun drumming of comeback musicians Orchestre Poly-Rythmo, featuring Malian singer Fatoumata Diawara.
Take a listen to rousing wedding music about chocolate from the Albanian brass band, Fanfara Tirana. Hear wedding music from Macedonia from Koçani Orkestar, as well as funeral music from Romanian brass band powerhouse, Fanfare Ciocarlia. Also, listen to music from Brooklyn Rider by violist/composer Ljova, marking the passing of Culai, long-time fiddler and core member of the Romanian troupe Taraf de Haidouks. 
PROGRAM #3881, music for weddings and funerals (First Aired 7-13-2016)      
ARTIST: Goran Bregović 
WORK: Tis Agapis Sou To Risko [7:00] ("Your Love's Risk")
RECORDING: Alkohol
SOURCE: Blue Wrasse 5315091 / Wrasse Records 238 
INFO:   wrasserecords.com
ARTIST: Fanfare Ciocarlia
WORK: The patron's funeral [2:14]
RECORDING: Onwards to Mars!
SOURCE: Asphalt Tango Records  CD-ATR 5116
INFO: asphalt-tango.de
ARTIST: Goran Bregović 
WORK: Na'tan Ixara Oikopedo [4:54]
RECORDING: Alkohol
SOURCE: Blue Wrasse 5315091 / Wrasse Records 238 
INFO:   wrasserecords.com
ARTIST: Fanfara Tirana
WORK: Cokollata (Chocolate) [2:58]
RECORDING: Albanian Wedding / Osmon Aga
SOURCE: Piranha Musik PIR2116
INFO: piranha.de
ARTIST: Fanfara Tirana
WORK: Osmon Aga (Wedding In Tirana, part 3) [2:41]
RECORDING: Albanian Wedding / Osmon Aga
SOURCE: Piranha Musik PIR2116
INFO: piranha.de
ARTIST: Red Baraat
WORK: Punjabi Wedding Song (Balle Balle) [5:39]
RECORDING: Chaal Baby
SOURCE: Sinj SR0113
INFO: redbaraat.com
ARTIST: Bengt Berger
WORK: Tongsi [4:57]
RECORDING: Bitter Funeral Beer
SOURCE: ECM #1179 
INFO: ecmrecords.com
ARTIST: Brooklyn Rider
WORK: Culai Funeral Doina (for Culai) Ljova [4:15]
RECORDING: A Walking Fire
SOURCE: Mercury Records
INFO: brooklynrider.com
ARTIST: Orchestre Poly-Rythmo Feat. Fatoumata Diawara
WORK: Mariage / Cest Moi Ou C'est Lui [4:57]
RECORDING: Cotonou Club
SOURCE: STRUT 077
INFO: strut-records.com | polyrythmo.com OR strut.bandcamp.com
ARTIST: Omar Souleyman  (produced by Four Tet)
WORK: Khattaba [5:12]
RECORDING: Wenu Wenu
SOURCE: Ribbon Music RBN 029
INFO: ribbonmusic.com
ARTIST: Buscemi vs Koçani Orkestar
WORK: Alone at My Wedding [4:30]
RECORDING: Electric Gypsyland 2
SOURCE: Crammed 37 
INFO: crammed.be