New Sounds
#3875: Music from Southern Italy & Sardinia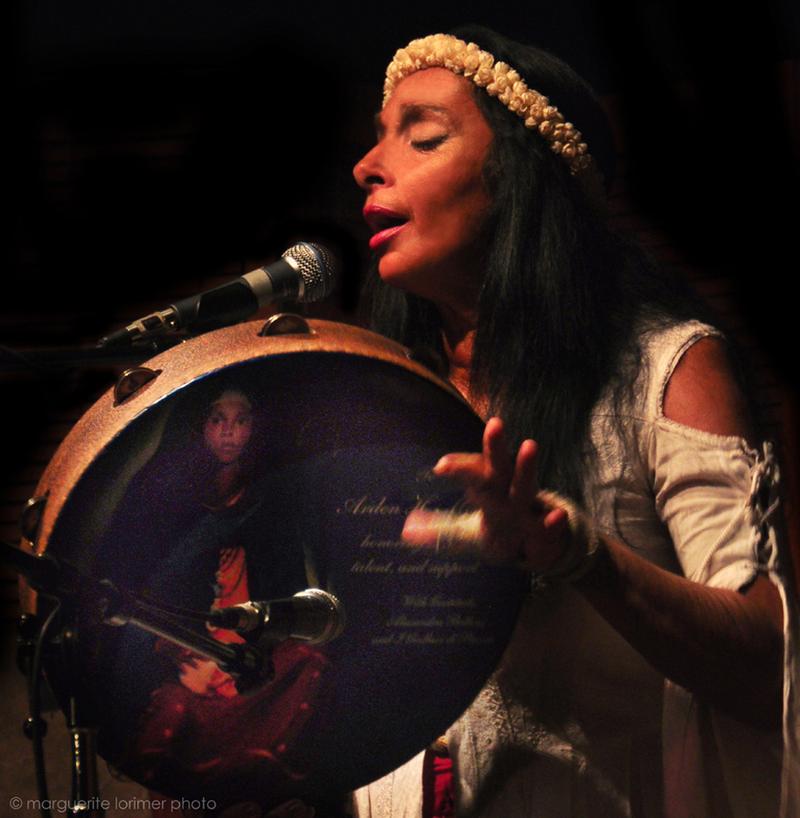 For this New Sounds, take a voyage to Southern Italy, and the island of Sardinia, both regions possessed of distinct musical character. Hear examples of taranta dances, or tarantellas, where counteracting a spider bite is accomplished through an ecstatic trance-like dance ritual driven by tambourines, played by women.
Listen to examples of this taranta music from Italian percussionist/composer Alessandra Belloni, along with a piece from Canzoniere Grecanico Salentino, a seven piece band and dancer who perform a modern variation of Southern Italy's traditional Pizzica music. Then, the heart of Italy's taranta music connects with the trance traditions of North and West Africa on Ludovico Einaudi's "The Taranta Project."
Also, hear striking vocal music from Sardinian groups of the polyphonic folk singing tradition which consist of male voices, and sometimes hit on overtones. Listen to music from Tenores de Oniferi and from Tenores di Bitti, groups named after their hometowns.  Plus hear music by musician and radio host Nando Citarella with a sidelong glance at Mozart and more. 
PROGRAM #3875, music from southern Italy & Sardinia (First Aired 6-16-2016)  
ARTIST: Nando Citarella
WORK: Naninellananina', excerpt [2:00]
RECORDING: Mozart al chiaro de luna
SOURCE: Radici Music Records 119 
INFO: Available at cdroots.com or via Amazon & iTunes
ARTIST: Alessandra Belloni
WORK: Ave Maria Di Montserrat [4:17]
RECORDING: Taranatata - Dance of the Ancient Spider
SOURCE: Sounds True #0117
INFO: soundstrue.com
ARTIST: Canzoniere Grecanico Salentino
WORK: Taranta [3:07]
RECORDING: Quaranta
SOURCE: Ponderosa / Discovery
INFO: canzonieregrecanicosalentino.net, Available at iTunes.
ARTIST: Ludovico Einaudi
WORK: Nazzu Nazzu [5:36]
RECORDING: Taranta Project
SOURCE: Ponderosa Music via Discovery Records, PONDCD130
INFO: discovery-records.com
ARTIST: Alessandra Belloni
WORK: Agur Iziarko [3:55]
RECORDING: Taranatata - Dance of the Ancient Spider
SOURCE: Sounds True #0117
INFO: soundstrue.com
ARTIST: Tenores de Oniferi
WORK: A s'omine (Montanaru) [4:34]
RECORDING: S'omine
SOURCE: Ideas #002. Italian release, apparently not commercially available.
INFO: The tune is available digitally from Amazon.com, part of Polyphonic Singing From Sardinia
ARTIST: Enzo Favata Tentetto & Tenores di Bitti
WORK: Boche & Notte in Chicago [6:17]
RECORDING: The New Village
SOURCE: Wrasse #124 
INFO: wrasserecords.com
ARTIST: Enzo Favata et al.
WORK: Lunissannti / Miserere [6:03]
RECORDING: Voyage en Sardaigne
SOURCE: Felmay #7013
INFO: felmay.it
ARTIST: Nando Citarella
WORK: Naninellananina' [5:03]
RECORDING: Mozart al chiaro de luna
SOURCE: Radici Music Records 119 
INFO: Available at cdroots.com or via Amazon & iTunes
ARTIST: Ludovico Einaudi et al 
WORK: Pizzica di Aradeo [5:16]
RECORDING: La Notte della Taranta 2010
SOURCE: Ponderosa 52 
INFO: ponderosa.it