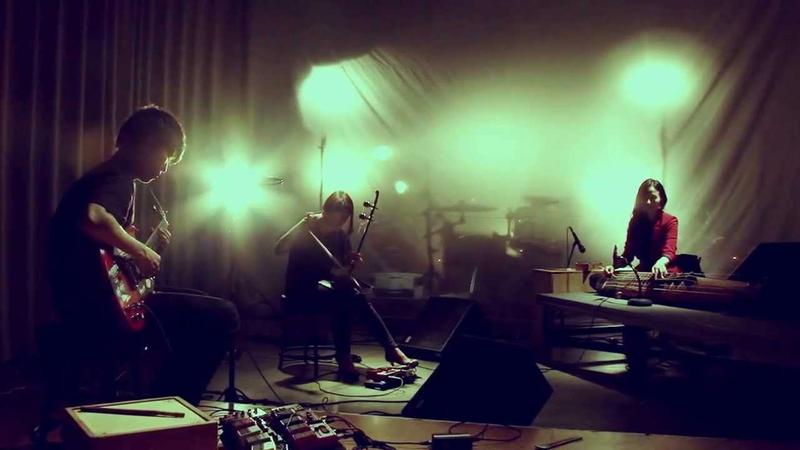 For this New Sounds, listen to the combination of electronic music and sampled voice, traditional folk instruments, and/or chamber music instruments. Hear music which blends clips of speech, and builds on the implied melodies therein, like music by Steve Reich. Then, in a classic bit of turnabout being fair play, listen to music by composer Marc Mellits, which features the voice of Steve Reich. Mellits' piece is one of a set of new commissions written for Grand Valley State New Music Ensemble (located in central Michigan), each of which uses the actual speaking voice of an important 20th Century composer (such as John Cage, James Brown, Joan Tower, Henryk Górecki.) Mellits chose as his composer, Steve Reich, and his words,"A piece of music is a process itself."
Listen to a work from Berlin-based composer & sound designer Ben Lukas Boysen and his record, "Spells," which was mixed and mastered by Nils Frahm. Hear his "Golden Time 1," where Lukas Boysen takes piano, cello, and adds layers of distorted synths over insistent dancey pulses. Also, there's music from bass player, conductor, and composer Eleonore Oppenheim's debut record, "Home." Oppenheim recently coordinated the grand celebration of Terry Riley's "In C," and regularly performs as part of the electro-chamber group Victoire. Hear a piece written for her by Angélica Negrón, "La Isla Magica."
Also, hear music made with both electronics and acoustic sounds of traditional singing or instruments from India, Korea, and Japan. Listen to tabla, electronics, western jazz, and the traditional folk music of the Sidi community in India (which combines East African, Sufi and Indian influences), all fused together in the forthcoming debut record from percussionist Sarathy Korwar, "Day to Day."
Then, hear Korean folk, classical and ritual music instruments meet hardcore and post-rock, in music from the group Jambinai. The band takes the komungo, the Korean version of the large zithers found in Japan and China, the  Korean traditional oboe piri, and the Korean fiddle, or haegum, and puts them together with traditional rock instruments – guitar bass & drums and sometimes vocalizing. Our host, when he introduced them via his other show, Soundcheck, called them "Korean court hardcore" and that's probably not far off. This tune, "For Everything That You Lost" sounds a bit more like Mogwai than Agnostic Front, however.
Plus, there's music by David Bowie, from "Heroes," containing Japanese koto and electronics and music from multi-instrumentalist and composer Markus Sieber, aka Aukai, which was born from his love of Argentinian ronrocco and electronics. Is all of that not enough?
PROGRAM #3872, An Electroacoustic Affair (First Aired 6-10-2016)      
ARTIST: Steve Reich / Kronos Quartet
WORK: Different Trains: America - Before the war, excerpt [1:00]
RECORDING: Works 1965-1995 (10 CD set)
SOURCE: Nonesuch #79451 
INFO:   nonesuch.com   
ARTIST: GVSU New Music Ensemble, ft. Steve Reich voice
WORK: Marc Mellits: Processations [5:42]
RECORDING: Music in their Words" project
SOURCE: youtube.com
INFO: newmusicensemble.com
ARTIST: Ben Lukas Boysen
WORK: Golden Times 1 [8:28]
RECORDING: Spells
SOURCE: Erased Tapes 085
INFO: erasedtapes.com  |  benlukasboysen.bandcamp.com

ARTIST: Sarathy Korwar
WORK: Bismillah [8:05]
RECORDING: Day to Day
SOURCE: Ninja Tune 
INFO: Due out July 8, 2016 ninjatune.net
ARTIST: Jambinai
WORK: For Everything That You Lost [7:09]
RECORDING: A Hermitage
SOURCE: Bella Union
INFO: Due out June 17, 2016 bellaunion.greedbag.com
ARTIST: David Bowie
WORK: Moss Garden [4:57]
RECORDING: Heroes
SOURCE: Virgin #21908
INFO: store.davidbowie.com

ARTIST: Eleonore Oppenheim
WORK: Angélica Negrón: La Isla Magica [8:05]
RECORDING: Home
SOURCE:  Innova 929
INFO: innova.mu

ARTIST: Aukai
WORK: Fled Away [3:19]
RECORDING: Aukai
SOURCE: aukai.bandcamp.com