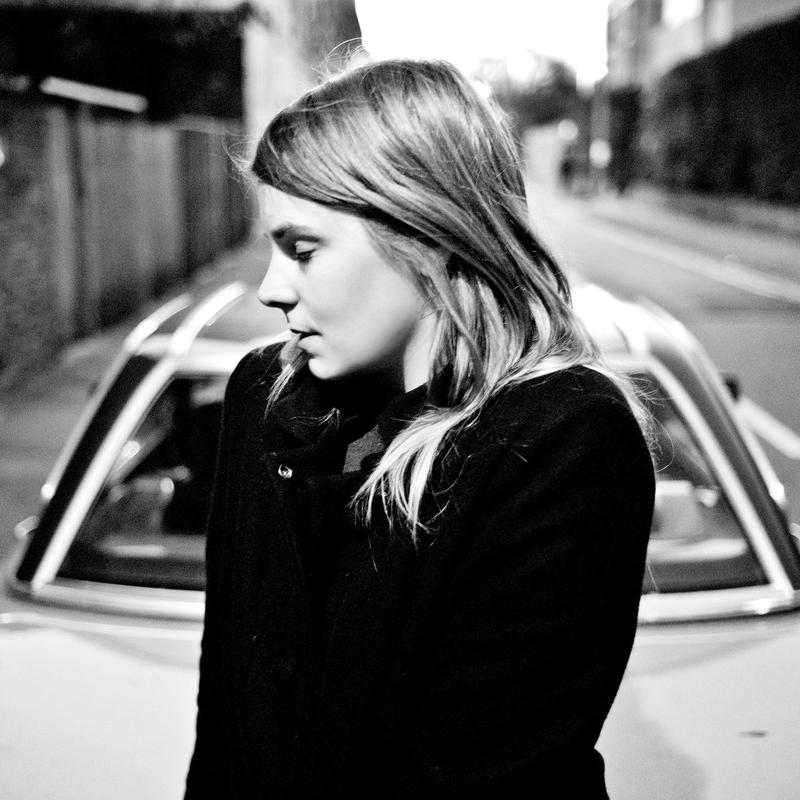 Hear electro-acoustic works by singer/composer Alev Lenz, along with music that limns the European classical & Western pop music divide. Plus, music by Kaitlyn Aurelia Smith & Anna Meredith.
Hear music by Turkish German-born Alev Lenz, based in London. Embracing both a classical background and a knack for considering pop music from all eras (she considers Chopin to be some of the most dramatic pop of his day,) she has created a delicate and lush sonic oasis of electro-acoustic music for her latest, Two-Headed Girl. Working in collaboration with Finnish drummer Samuli Kosminen (Múm, Hauschka, Kronos Quartet, Jónsi), Lenz's keyboards and vocals swirl into place together with Kosminen's percussive "dingalee dangs," and kalimba; listening to it feels like watching a talented glass-blower. Lenz also contributes words & vocals on the title track from Anoushka Shankar's recent Land of Gold, a response to the refugee crisis in Europe.
Then, listen to music from British singer and composer Anna Meredith, who works in both a classical and pop vein, fusing contemporary chamber with electronics and dance music on her recent "Varmints."  Plus, hear music from composer, performer, and producer Kaitlyn Aurelia Smith's latest release, EARS. It's an enveloping experience of electronics and chamber instruments, courtesy of her fascination with the Buchla Music Easel, an early analog synth. On this latest release, she's somehow channeled the world of Hayao Miyazaki, inspired by the 1984 film, "Nausicaä of the Valley of the Wind," with its strange and fantastic flora and fauna into works like "Arthropoda" and  "Rare Things Grow." Listen to her miminalism-adjacent work featuring said Buchla synth along with a woodwind quartet, "Existence in the Unfurling."
PROGRAM #3863, with Alev Lenz in London (First Aired 5-20-2016)       
ARTIST: Anna Meredith
WORK:  Blackfriars, excerpt [1:00]
RECORDING: Varmints
SOURCE: MOSHI MOSHI/PIAS
INFO:  annahmeredith.bandcamp.com
ARTIST:  Anoushka Shankar, ft. Alev Lenz
WORK: Land of Gold [4:40]
RECORDING: Land of Gold
SOURCE: Deutsche Grammophon 4795459
INFO: deutschegrammophon.com
ARTIST: Alev Lenz
WORK: Memphis [5:13]
RECORDING: Two-headed Girl
SOURCE: itunes.apple.com
INFO: Due out June 17, 2016
ARTIST: HKZ Trio (Hauschka, Samuli Kosminen, Jeffrey Zeigler)
WORK:  Live improvisation (Jeffrey Zeigler), "We Love John," part 1, excerpt [2:05]
RECORDING: Live, WNYC, 10/29/15
SOURCE: This performance not commercially available.
ARTIST: Alev Lenz
WORK: Yamaha [4:18]
RECORDING: Two-headed Girl
SOURCE: itunes.apple.com
INFO: Due out June 17, 2016
ARTIST: Neutral Milk Hotel
WORK: Two Headed Boy, excerpt [:30]
RECORDING: In the Aeroplane Over the Sea
SOURCE: Merge MRG 136CD
INFO: mergerecords.com
ARTIST: Alev Lenz
WORK: Planet [4:25]
RECORDING: Two-headed Girl
SOURCE: itunes.apple.com
INFO: Due out June 17, 2016
ARTIST: Anna Meredith
WORK:  Blackfriars [2:58]
RECORDING: Varmints
SOURCE: MOSHI MOSHI/PIAS
INFO:  https://annahmeredith.bandcamp.com/album/varmints
ARTIST: Kaitlyn Aurelia Smith
WORK: EARS
RECORDING: Existence in the Unfurling [11:04]
SOURCE: Western Vinyl 145
INFO: kaitlynaureliasmith.bandcamp.com