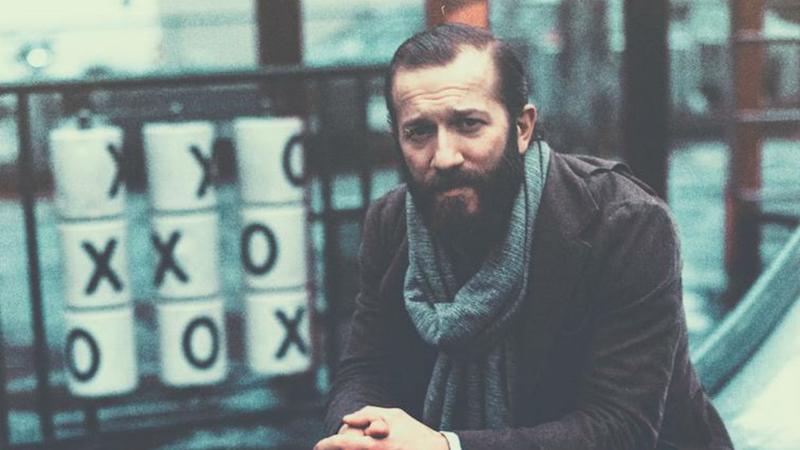 For this New Sounds, listen to new music for chamber orchestra and mixed ensembles of varying size. Hear the latest from the acrobatic and unbelievable saxophonist Colin Stetson – his reworking of Henryk Gorecki's "greatest hit" – his Symphony No.3, "Symphony of Sorrowful Songs." Stetson's arrangement of Gorecki's three-movement symphony keeps the soprano voice and the poignant strings (his sister, Megan Stetson and Sarah Neufeld of Arcade Fire, Rebecca Foon of Esmerine), but alters the instrumentation, using woodwinds, synthesizers, and electric guitars together with drummer Greg Fox (Liturgy, Guardian Alien, Skeletons.) All in all, Stetson's reworking explores territory ranging from black metal to early electronic music, with possible visits to islands of post-rock music.
Listen to music by Marjan Mozetich, a Canadian composer of Slovinian heritage, whose work "El Dorado" transports the listener to the mythical city/kingdom of gold-paved streets  and other fantastic riches. Canadian harpist Valérie Milot and the Quebec-based chamber orchestra Les Violons du Roy, who are usually associated with period performance practices of the Baroque and Classical eras, take on this work in a new recording.
Then, Chicago-based contemporary music collective  Dal Niente plays the music of Deerhoof, as arranged by their drummer Greg Saunier, in a suite called "Deerhoof Chamber Variations." The work is a 20-minute melodic feat, playfully romping through the band's catalogue, taking cross-sections of songs and directing them through a chamber orchestral music lens. 
PROGRAM #3857, new "chamber orchestras" (First Aired 5-6-2016)  
ARTIST: Dawn Upshaw / London Sinfonietta / David Zinman, conductor
WORK: Excerpt, [2:00]
RECORDING: Gorecki Symphony No. 3 of Sorrowful Songs
SOURCE: Nonesuch #79282
INFO:   nonesuch.com
ARTIST: Colin Stetson
WORK: "Sorrow: III" [13:45]
RECORDING: Sorrow - A Reimagining Of Gorecki's Third Symphony
SOURCE: 52hz 52HZ001CD
INFO: Kartel Music Group,  colinstetson.com 
ARTIST: Valerie Milot, harp / Les Violons du Roy
WORK: Marjan Mozetich: El Dorado [15:23]
RECORDING: Orbis
SOURCE: Analekta 9880
INFO: valeriemilot.com
ARTIST: Deerhoof & Dal Niente
WORK:  Deerhoof Chamber Variations, excerpt [18:57]
RECORDING: Balter /Saunier
SOURCE: New Amsterdam 76
INFO: newamrecords.com