New Sounds
#3841: With Dan Trueman & Rebecca Lazier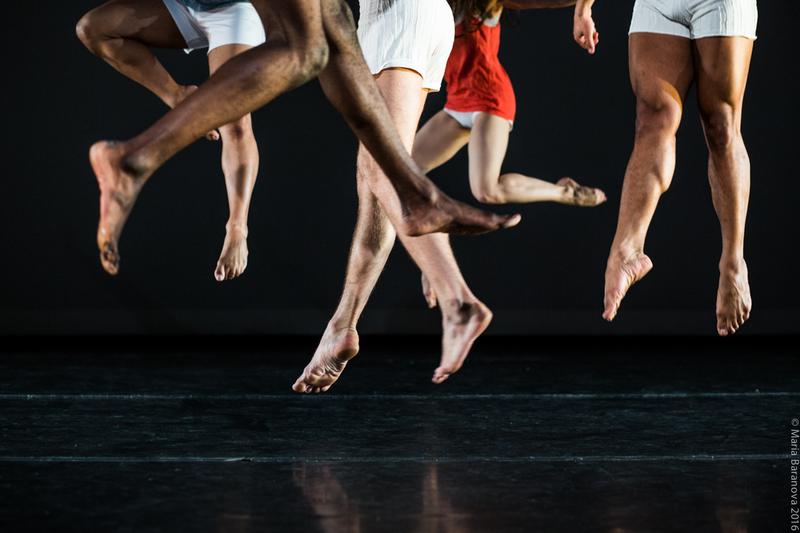 Composer, fiddle player, and Princeton University professor Dan Trueman joins New York-based choreographer Rebecca Lazier to present their collaborative multimedia work, "There Might Be Others."  Lazier is a Senior Lecturer in Dance at Princeton University and has worked with new music composers and ensembles (Paul Lansky, Fred Ho, Newspeak), and has recently toured Coming Together/Attica, a site-specific staging of composer Frederic Rzewski's score. Trueman is also the founder of the Princeton Laptop Orchestra, a new instrument creator and software designer who specializes in the Norwegian hardanger fiddle.
Together with Mobius Percussion and So Percussion, Trueman has supplied musical modules, and made the music available as an open-source score. Lazier has created movement phrases for the dancers, (much like Riley's modules), the order of which will be chosen by performers.  "Ultimately, the piece stages negotiation and celebrates the beauty of a diverse community of performers negotiating aesthetic impulses across perpetually changing contexts." (Rebecca Lazier, choreographer.) 
See 'There Might Be Others' at New York Live Arts, March 16-19 at 7:30PM, In collaboration with Mobius Percussion and Sō Percussion. Details here. 
Both choreographer and composer were inspired by Terry Riley's seminal "In C," and elements of the staging also follow the score of the performers. Lighting designer Davison Scandrett has created a reservoir of lighting environments he can call upon in performance, and group decision-making and collective motion also play a vital part.
The collaboration was workshopped in a number of different countries, including Turkey, Canada, and Poland and one of the musical modules even features Trueman's interpretation of an Irish jig. Listen to Lazier and Trueman talk through the work, presenting musical excerpts and gleefully explaining their Merce Cunningham and John Cage-like process.  
PROGRAM #3841, with Dan Trueman & Rebecca Lazier (First Aired 3-14-2016) 
ARTIST: Mobius Percussion and So Percussion, with Dan Trueman
WORK: Dan Trueman: There Might Be Others (Green mix) [2:38]
RECORDING: private recording
INFO: rebeccalazier.com
ARTIST: Mobius Percussion and So Percussion, with Dan Trueman
WORK: Dan Trueman: There Might Be Others (Red mix) [6:58]
RECORDING: private recording
INFO: rebeccalazier.com
ARTIST: Mobius Percussion and So Percussion, with Dan Trueman
WORK: Dan Trueman: There Might Be Others (Blue mix), excerpt [2:37]
RECORDING: private recording
INFO: rebeccalazier.com
ARTIST: Mobius Percussion and So Percussion, with Dan Trueman
WORK: Dan Trueman: "Folk" There Might Be Others (Yellow mix) [6:55]
RECORDING: private recording
INFO: rebeccalazier.com
ARTIST: Mobius Percussion and So Percussion, with Dan Trueman
WORK: Dan Trueman: There Might Be Others (Blue mix) [6:27]
RECORDING: private recording
INFO: rebeccalazier.com
ARTIST: Brittany Haas & Dan Trueman
WORK:  Training West From Bergen [4:38]
RECORDING: Criss Cross
SOURCE: brittanddanband.com