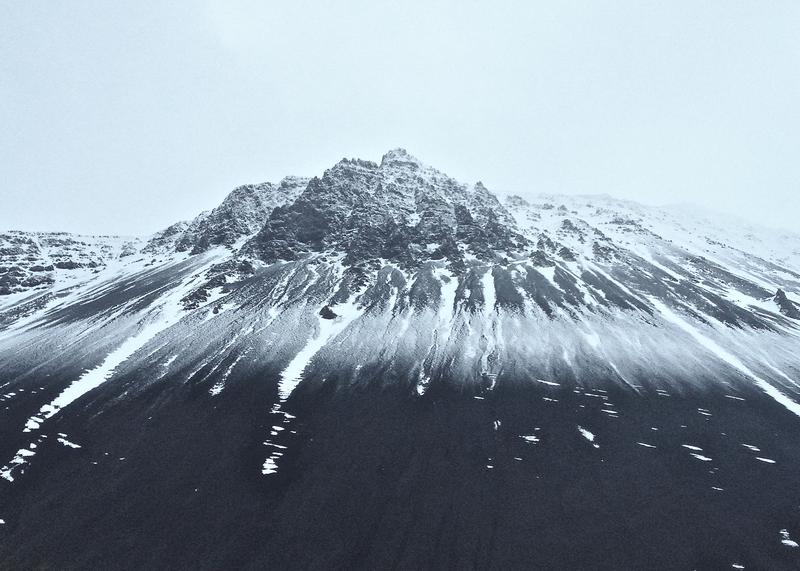 For this New Sounds, hear music made about an imaginary Iceland as well as new music from Iceland by way of Ireland, Australia, & New York. One of the outsider's views of Iceland is by the Irish composer Linda Buckley. Listen to her work for piano and electronics, "Fridur," which means "peace" in Icelandic. The work premiered in Belfast in late 2015, and features pianist Isabelle O'Connell.  
Then, hear music by Australian-born composer and sound artist Ben Frost, who is based in Iceland. From his terrifying record of industrial and drone-influenced music, "By the Throat," which features field recordings of wolves, listen to "Leo Needs a New Pair of Shoes." Then, there's music by way of Brittany, courtesy of composer Yann Tiersen, who made his record, ∞ (Infinity), on Iceland.
Plus, listen to music by composer/producer Valgeir Sigurðsson and his score for a documentary about the exploitation of Iceland's natural resources - "Draumalandið" ("Dreamland"), in a selection, "Grylukvaedi," which features Sam Amidon. There's also music by way of Canadian-born, Seattle-based composer Eyvind Kang from his five part suite, "The Story of Iceland." Hear a bit of his "Circle of Fair Karma," replete with tuba, violin, trumpet, snare drum, and Uilleann pipes. And more. 
PROGRAM #3834, new music from/about Iceland (First Aired 2-23-2016) 
ARTIST: Bjork
WORK: Dark Matter (with Choir & Organ), excerpt [1:00]
RECORDING: Biophilia
SOURCE: Nonesuch 528728
INFO: nonesuch.com
ARTIST: Linda Buckley / Isabelle O'Connell
WORK: Buckley: Fridur for piano & electronics [12:04]
RECORDING: Soundcloud, recorded Nov 21 2015
SOURCE: https://soundcloud.com/isabelleoconnell/linda-buckley-fridur-live
ARTIST: Ben Frost
WORK: Leo Needs A New Pair Of Shoes [7:04]
RECORDING: By the Throat
SOURCE: Bedroom Community HVALUR6 
INFO: bedroomcommunity.net
ARTIST: Yann Tiersen
WORK: Midsummer Evening [4:14]
RECORDING: ∞ (Infinity)
SOURCE: Mute 9592
INFO: Available at Amazon.com or iTunes
ARTIST: Valgeir Sigurdsson ft. Sam Amidon
WORK: Grylukvaedi [4:51]
RECORDING: Draumalandið
SOURCE: Bedroom Community HVALUR8
INFO: bedroomcommunity.net
ARTIST: Nico Muhly
WORK: Wonders Pt. 1 New Things & New Tidings [5:56]
RECORDING: Mothertongue
SOURCE: Bedroom Community HVALUR5CD 
INFO: https://nicomuhly.bandcamp.com/album/mothertongue
ARTIST: Carlos Bica
WORK: Iceland [4:20]
RECORDING: Matéria Prima
SOURCE: Clean Feed CF180
INFO: cleanfeed-records.com
ARTIST: Eyvind Kang
WORK: Circle of Fair Karma II, excerpt [8:15]
RECORDING: The Story of Iceland
SOURCE: Tzadik Records - #7059
INFO: tzadik.com