New Sounds
#3828: More Music for Pictures at an Exhibition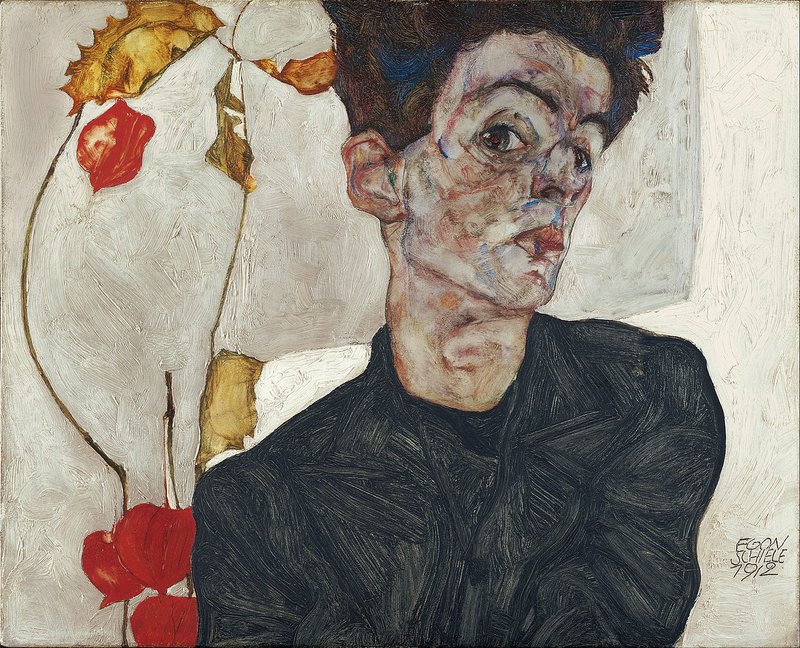 For this New Sounds, listen to music inspired by some of the great painters of the 20th Century: Wassily Kandinsky, Joan Miró, Egon Schiele, and Paul Klee. There's music by Joan LaBarbara and Brooklyn Rider, along with music by the chamber rock/post-rock group Rachel's and musical miniatures by drummer/composer Bobby Previte.
Hear Rachel's at their most chamber-y and least rock-y from the 1996 record, "Music for Egon Schiele." Strings and piano take center stage for this music, written by band's pianist, Rachel Grimes, to pictures at an exhibition of the portraits of Egon Schiele, the early 20th C. Austrian painter. 
Then listen to music from the string quartet Brooklyn Rider, who live in Brooklyn, and whose name is a play on the name of the early 20th century art collective Blue Rider, led by the young painters Wassily Kandinsky and Franz Marc. This Blue Rider movement formed in response to a painting being rejected from an exhibition. They also published an almanac, a selection of illustrations, reproductions of contemporary artwork and folk art, articles, and essays – their collected thinking on art and music at the time. Hear Brooklyn Rider playing a work from their album, "Almanac," by composer, pianist, and MacArthur Fellow Vijay Iyer.
Also, listen to Bobby Previte's response to the 23 colorful, whimsical, and sensual "Constellation" paintings by artist Joan Miró along with work by Joan La Barbara – her "Sound Paintings."
PROGRAM #3828, More Pictures at an Exhibition  (First Aired 2-9-2016)  
ARTIST: Orchestra of the Mariinsky Theatre, Valery Gergiev, conductor
WORK: Mussorgsky (arr. Ravel): Pictures at an Exhibition –excerpt [1:00]
RECORDING: Mussorgsky | Pictures at an Exhibition | Gergiev
SOURCE: Mariinsky 0553
INFO: http://mariinskylabel.com/
ARTIST: Rachel's
WORK: First Self-Portrait Series [3:48]
RECORDING: Music for Egon Schiele
SOURCE: Quarterstick / Touch & Go 35
INFO: touchandgorecords.com
ARTIST: Rachel's
WORK: Mime van Osen [3:05]
RECORDING: Music for Egon Schiele
SOURCE: Quarterstick / Touch & Go 35
INFO: touchandgorecords.com
ARTIST: Rachel's
WORK: Second Self-Portrait Series [2:30]
RECORDING: Music for Egon Schiele
SOURCE: Quarterstick / Touch & Go 35
INFO: touchandgorecords.com
ARTIST: Bobby Previte, David Patrick Kelly
WORK: The 23 Constellations Of Joan Miró, excerpt with diaries [13:57]
RECORDING: New Sounds Live, 10/28/08, at World Financial Center Winter Garden
SOURCE: This performance not commercially available. The work appears on Tzadik Records #7072.
INFO: www.tzadik.com orwww.bobbyprevite.com
ARTIST: Brooklyn Rider
WORK: Vijay Iyer: Dig the Say [7:44]
RECORDING: Almanac
SOURCE: Mercury Classics / In A Circle Records #002159302 
INFO: mercuryclassics.com Available at iTunes, Amazon.com, Emusic.com
ARTIST: Joan LaBarbara
WORK: Klee Alee [16:10]
RECORDING: Sound Paintings
SOURCE: joanlabarbara.com