New Sounds
#3822: Non-Rock Music for Rock Instruments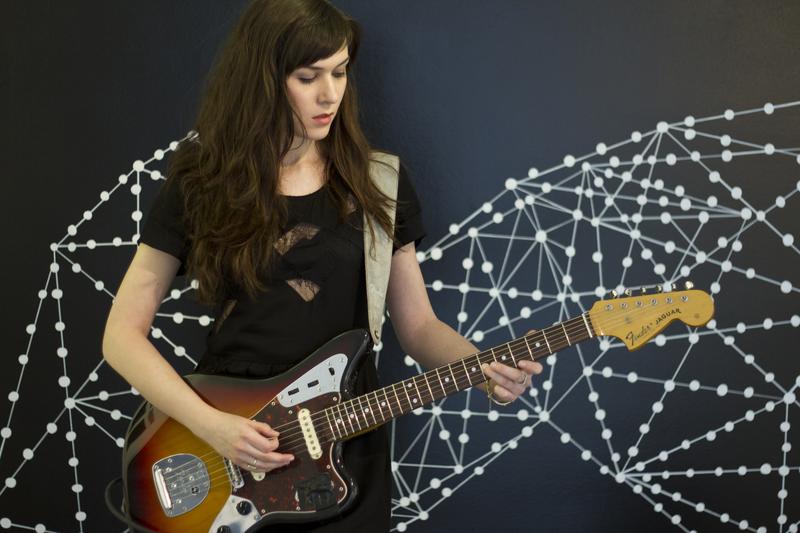 Listen to composed pieces which use the instruments of the devil, that is, rockenroll electric guitars, drums, and electric basses, but in the service of decidedly Non-Rock music. Hear music by Noveller (Sarah Lipstate), English composer Joby Talbot, Steve Reich and the Japanese band, Mono.
Hear from Ben Brody's contemporary music ensemble, Flow State, which combines electric guitars and saxophones in the service of the middle ground between post-rock and minimalism. Then, listen to music from electric guitarist and composer Sarah Lipstate, who records under the moniker, Noveller.
Also, hear a work from the mainly instrumental Japanese rock band, Mono, from their 2009 release, Hymn to the Immortal Wind, along with composed rock music from British composer Joby Talbot and his project known as Billiardman. Plus, music by Steve Reich and more.  
PROGRAM #3822, Non-Rock Music for Rock Instruments (First Aired 1-25-2016)       
ARTIST: Bang on a Can
WORK:  Steve Reich : 2 x 5, excerpt [1:00]
RECORDING: Double Sextet / 2 x 5
SOURCE: Nonesuch 524583
INFO:  nonesuch.com
ARTIST: Flow State
WORK: These Things [7:30]
RECORDING: Where the Sky Meets the Earth
SOURCE: benbrodymusic.com
ARTIST: Mono
WORK: Ashes in the Snow [11:40]
RECORDING: Hymn to the Immortal Wind
SOURCE: Temporary Residence #148
INFO: temporaryresidence.com
ARTIST: Noveller
WORK: Almost Alright [6:08]
RECORDING: Desert Fires
SOURCE: Saffron Records 001
INFO: sarahlipstate.com
ARTIST: Billiardman (Joby Talbot)
WORK: Dead Space [9:22]
RECORDING: Private recording
SOURCE: Released as bonus tracks on Joby Talbot's record Once Around the Sun,  
Sony Music
INFO:  out of print, but try Amazon.co.uk 
ARTIST: Bang on a Can
WORK:  Steve Reich: 2 x 5, III. Fast [7:01]
RECORDING: Double Sextet / 2 x 5
SOURCE: Nonesuch 524583
INFO:  nonesuch.com
ARTIST: Mikel Rouse Broken Consort
WORK: Big Pine II, excerpt [3:01]
RECORDING: A Walk in the Woods
SOURCE: EXITMUSIC RECORDINGS
INFO: mikelrouse.com