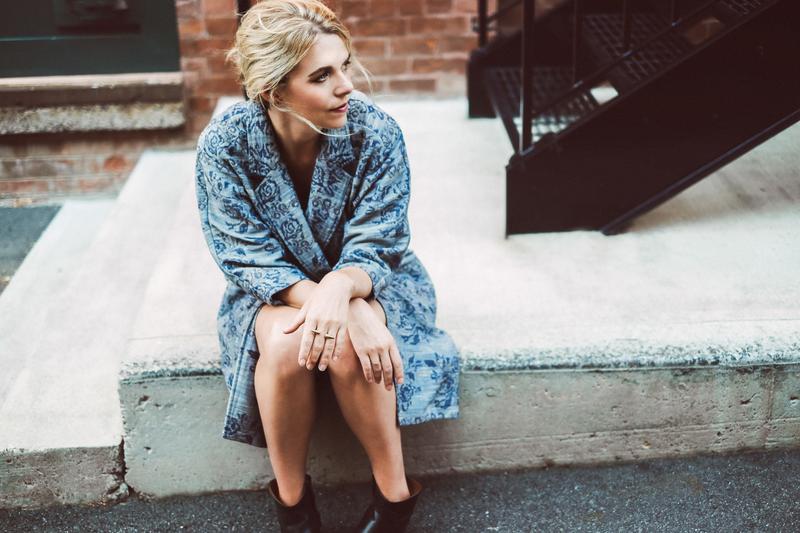 Hear works rooted in the folk tradition on this New Sounds program.  Listen to many stories in song, endlessly adaptable, from the Unthanks - sisters from northern England, new music from American singer/songwriter Aoife O'Donovan, plus an epic song from the mostly Ireland-based group called United Bible Studies. 
Listen to new music, by American singer/songwriter Aoife O'Donovan from her forthcoming record, "In The Magic Hour," which she calls "an ode to life." There's also music from two sets of sisters – first the Unthanks, formerly Rachel Unthank & The Winterset, who are Rachel and  her sister Becky; and music from the Baird Sisters, Laura and Meg Baird.
Plus, hear music from Sam Lee & Friends, and the award-winning record (and one of John Schaefer's 2015 Top Ten), "The Fade in Time." The record contains versions of songs learned from an apprenticeship in Scotland from the itinerant people called the Travelers. Hear Sam Lee's inventive arrangement of the long and winding story, "Over Yonders Hill." Then, experience the "pastoral psychedlia meets traditional song" from the mostly Irish band called United Bible Studies, in a medley of two songs off of their record, "The Ale's What Cures Ye." And more. 
PROGRAM #3818, music from the folk tradition (First Aired 1-08-2016)      
ARTIST: Various Artists: Jam Nation
WORK: She Moved Through the Fair, excerpt [1:00]
RECORDING: A Week Or Two In The Real World
SOURCE: Real World/Caroline #2346
INFO: realworld.co.uk
ARTIST: Sam Lee & Friends
WORK: Over Yonders Hill [6:24]
RECORDING: The Fade in Time
SOURCE: The Nest Collective Records TNCR 003
INFO: samleesong.co.uk
ARTIST: United Bible Studies
WORK: The Dalesmen's Litany / The Burning Sea [10:03]
RECORDING: The Ale's What Cures Ye
SOURCE: united-bible-studies.bandcamp.com
ARTIST: Various Artists: Jam Nation
WORK: She Moved Through the Fair, excerpt [7:00]
RECORDING: A Week Or Two In The Real World
SOURCE: Real World/Caroline #2346
INFO: realworld.co.uk
ARTIST: Dawn Landes & Piers Faccini
WORK: Heaven's Gate [3:09]
RECORDING: Desert Songs EP
SOURCE: sixdegreesrecords.com  
INFO: Due out Jan. 15, 2016
ARTIST: The Baird Sisters
WORK: On And On [3:36]
RECORDING: Until You Find Your Green
SOURCE: thebairdsisters.com


ARTIST: Rachel Unthank & The Winterset (now The Unthanks)
WORK:  Newcastle Lullaby [6:23]
RECORDING: The Bairns
SOURCE: Real World Records #158
ARTIST: Aoife O'Donovan
WORK: Donal Og [4:44]
RECORDING: In The Magic Hour
SOURCE: Yep Roc Records
INFO: Due out January 22, 2016
ARTIST: Andrew Cronshaw  (ft. June Tabor)  
WORK: The Ship in Distress [7:51]
RECORDING: The Great Dark Water
SOURCE: LP, Waterfront WF 009 (1982),
and on cassette Waterfront WF 009c (1991).
INFO: Out of print. BUT re-released on CD in 2010 by Acrobat Music Ltd as Trapeze TRACD6502 
discovery-records.com