New Sounds
#3814: Twas the Night Before (Krampus) Christmas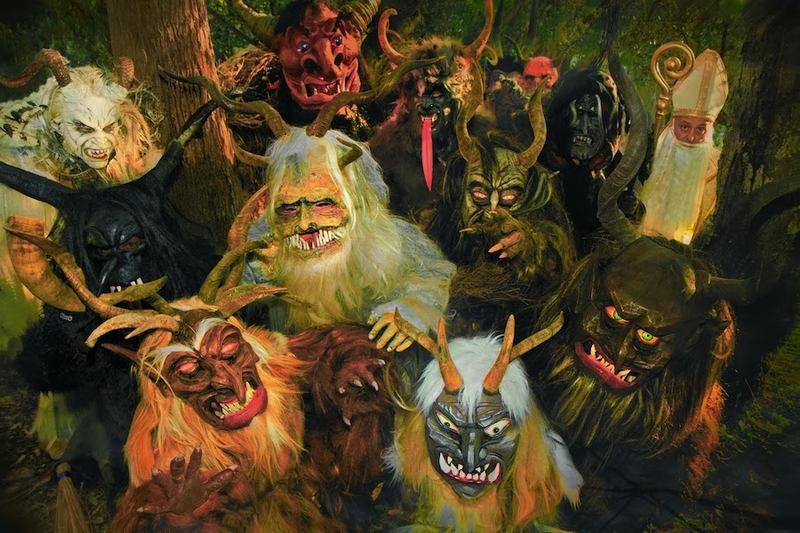 Listen to Christmas music, of the rare and less traditional variety, for this New Sounds. Hear Mongolian folk band Altai arranging "Jingle Bells," along with music from Italian percussionist Alessandra Belloni. Then, listen to throat-singing from Hun Huur Tu, coupled with Béla Fleck and the Flecktones, also taking on "Jingle Bells." Sample the warped and MIDI-processed sounds of Mariah Carey, as well as new choral music from Michael McGlynn and the Irish choir Anuna, John Tavener, and Nico Muhly. 
Plus, listen to new music for piano by composers better known for their film scores, like Clint Mansell, and Ryuichi Sakamoto. Two of these works are drawn from a compilation released back in 2012, to benefit the victims of Sandy. That, and more. 
PROGRAM #3814  Merry Krampus, Everybody  (First Aired 12-24-2015)    
Mariah Carey - All I Want for Christmas, excerpt [1:00]
Recording: Merry Christmas
Source: Columbia - #4773422 

All I Want for Christmas fed through a MIDI converter, then converted to MP3 [3:46]
Recording: Mariah Carey vs. formeldeharv & Red No. 3
Source: red3blog.tumblr.com

Alessandra Belloni / I Giullari Di Piazza - Quanno nascette Ninno [3:08]
Recording: La cantata dei Pastori
Source: alessandrabelloni.com

Altai - Ganpurev Dagvan : Mongolian Santa and Jingle Bell [2:44]
Source: youtube.com 

Béla Fleck and the Flecktones & Hun Huur Tu - Jingle Bells [3:30]
Recording: Jingle All The Way
Source: Rounder #0616



Choir of Queens College Oxford | Owen Rees, director
Sir John Tavener: O do not move [1:50]
Recording: Carols from Queens
Source: AVIE 2345  
More info: queenschoir.com

Anuna - Michael McGlynn: Mariam Matrem Virginem (Mary, Virgin Mother) [3:49]
Recording: Sanctus
Source: anuna.bandcamp.com

Essential Voices USA Judith Clurman, director
Nico Muhly: Whispered and Revealed [3:22]
Recording: Holiday Harmonies: Songs of Christmas
Source: Sono Luminus SLE-70003  
Info: essentialvoicesusa.com

Nico Muhly & Nadia Sirota - Joys Seven [4:23]
Recording: YULE 2015
Source: bedroomcommunity.net

Jeremy Udden's Plainville - Christmas Song [4:59]
Recording: Plainville
Source: Fresh Sound New Talent Records FSNT-330 
available on Amazon.com and iTunes.

Peter Broderick - The Last Christmas [1:44]
Recording: ... and darkness came
Source: Headphone Commute

Ryuichi Sakamoto - Merry Christmas, Mr. Lawrence [4:42]
Recording: Playing The Piano
Source: Decca B0014662-72  
Info: sitesakamoto.com

Clint Mansell - Merry Christmas (It's The End Of The World) [5:00]
Recording: ... and darkness came
Source: Headphone Commute