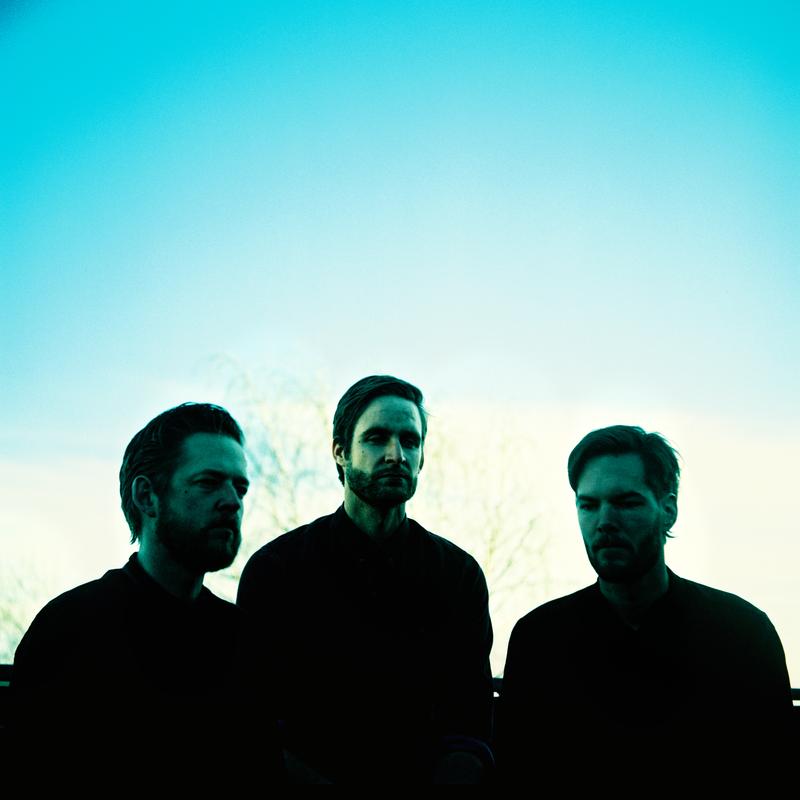 Listen to music from the new record, "Hibernation," by Norway's doom jazz piano trio Splashgirl, which includes contributions from the Seattle-based musician Skerik on sax and electronics. Recorded in the bleak of Iceland, the music is doomy in a heavy way -  completely expected, thanks to their continued close collaboration with engineer and producer Randall Dunn, who has worked with the likes of Sunn o))) and Earth.  There's also trio music from French-born pianist/composer Romain Collin, and his collaborators, drummer Kendrick Scott and bassist Luques Curtis, with help from cellist Laura Metcalf.
Then listen to trombonist/arranger/composer Jacob Garchik and his band of heroes, the quintet Ye Olde, who deliver a whimsical record which reimagines magical medieval Flatbush, Brooklyn as a landscape of ruined castles/apartment buildings. The musicians of Ye Olde, including "the Guardian of the Rock," guitarist Mary Halvorson, and "the Mountain of Gold," aka Jonathan Goldberger, are on a quest to prevent an evil architect from covering everything with vinyl siding.  May they have fun storming the castle! 
Hear music from drummer/composer/bandleader Allison Miller's Boom Tic Boom quartet, featuring cellist Erik Friedlander. Together with pizzicato strings from bass player Todd Sickafoose, violinist Jenny Scheinman, Friedlander and pianist Myra Melford, Miller showcases some sneaky quiet melodic groove on "Early Bird."  There's also music from jazz pianist/composer Vijay Iyer which evokes IDM early Detroit techno producer/DJ Robert Hood.  Then, listen as bass player/leader Chris Lightcap's Bigmouth messes with odd meters and slow-moving melodies, augmented by dueling saxophones, all in a jazz orbit. 

Hear music from Norwegian drummer/composer Erland Dahlen who fuses krautrock, drone music, and ambient music into engaging melodic soundscapes.  Erland plays a vast array of percussion instruments, saw, electronic instruments and some specially constructed instruments, such as cake moulds with springs built by Hallvard W. Hagen, all himself, with production credited to Johnny Skalleberg as well as the electronica duo Xploding Plastix. And more. 
PROGRAM #3812  groove-based jazz (First Aired 12-17-2015)        
Vijay Iyer- Hood, excerpt [1:00]
Break Stuff
ECM 2420
ecmrecords.com

Chris Lightcap's Bigmouth- Down East [2:45]
Epicenter
Clean Feed CF315
cleanfeed-records.com

Jacob Garchik - Refuge in the Ruins of Castle Martense [3:54]
Ye Olde
Yestereve records 05
jacobgarchik.bandcamp.com

Allison Miller's Boom Tic Boom - Early Bird [3:07]
No Morphine No Lilies
Royal Potato Family
RPF 1308
royalpotatofamily.com

Vijay Iyer - Hood [6:10]
Break Stuff
ECM 2420
ecmrecords.com

Chris Lightcap's Bigmouth- White Horse [2:13]
Epicenter
Clean Feed CF315
cleanfeed-records.com

Jacob Garchik - The Lady of Duck Island [3:29]
Ye Olde
Yestereve records 05
jacobgarchik.bandcamp.com
Romain Collin - The Line (Dividing Good and Evil Cuts Through the Heart of Every Human Being) [5:23]
Press Enter
ACT 95832
romaincollin.com

Splashgirl - Bleak Warm Future [6:32]
Hibernation
Hubro Music
Due out in early 2016
hubromusic.com

Erhland Dahlen - Pipe, excerpt [2:44]
Blossom Bells
Hubro  HUBROCD2525/HUBROLP3535
hubromusic.com