New Sounds
#3811: New Sounds Live Concerts 2015, Part 3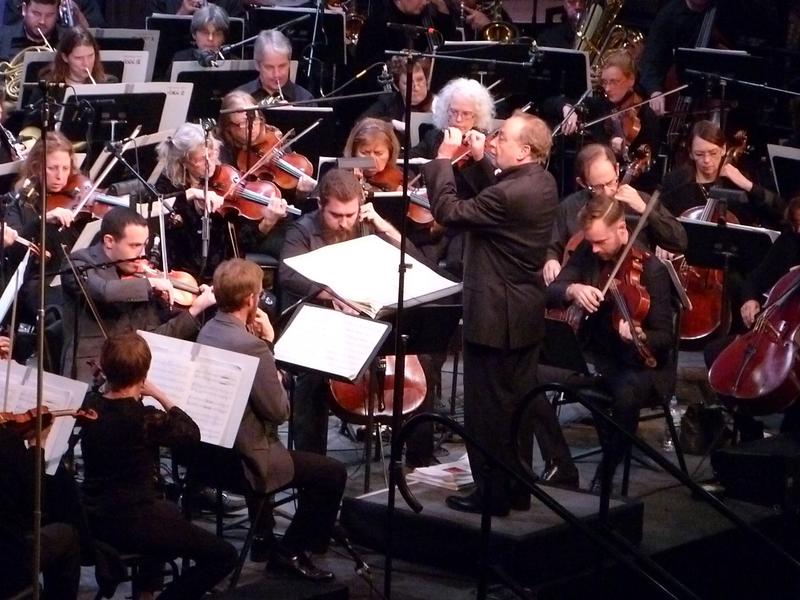 Listen to world premiere works recorded in October of 2015 at Brookfield Place, including Alex Mincek's world premiere for the American Composers Orchestra vs. JACK Quartet and David Lang's work for 121 guitars.
Hear a world premiere work for 121 acoustic guitars by Pulitzer Prize-winning composer and one of Bang on a Can's co-founders, David Lang, written to help celebrate the Third Street Music School's 120th anniversary. This unusual work is intended for all levels of guitarists from the school, and is structured as a call and response work; there is one question-master/interrogator and each guitarist has a range of suggested individual musical responses, as prescribed by the composer.
Then composer and artistic director of the Wet Ink Ensemble, and a reed-man himself, Alex Mincek, navigates the streets between string quartet and orchestra, in a concerto-ish work for JACK Quartet and the American Composers Orchestra. In his world premiere work, "Continuo," Mincek both continues and expands upon a piece he had previously written for JACK Quartet, as well as plays with the idea of a concerto, pitting the smaller ensemble against the orchestra.
Also, hear a work by composer and steel pan specialist Andy Akiho – the premiere of his "Tarnished Mirrors," for the American Composers Orchestra, which calls for plenty of melodic percussion, but there's no steel drum. 
PROGRAM #3811 World Music (First Aired 12-16-2015)        
Andy Aikho & Foundry Steel Pan Ensemble
Andy Akiho: Alloy, excerpt [1:30]
Bang on a Can Music Marathon 2009
This performance not commercially available.
Info at andyakiho.com 
Andy Akiho: Tarnished Mirrors [12:39]
American Composers Orchestra | George Manahan, cond.
NS Live at Brookfield Place Wintergarden, 10/16/2015, 
part of SONIC fest.
This performance not commercially available.
Info at andyakiho.com AND americancomposers.org
David Lang: questionnaire [21:43]
121 acoustic guitars from the Third Street Music School
NS Live at Brookfield Place Wintergarden, 10/14/2015
This performance not commercially available.
Info at davidlangmusic.com and thirdstreetmusicschool.org
Alex Mincek: Continuo [12:57]
JACK Quartet & 
American Composers Orchestra | George Manahan, cond.
NS Live at Brookfield Place Wintergarden, 10/16/2015, 
part of SONIC fest.
This performance not commercially available.
Info at alexmincek.com AND americancomposers.org