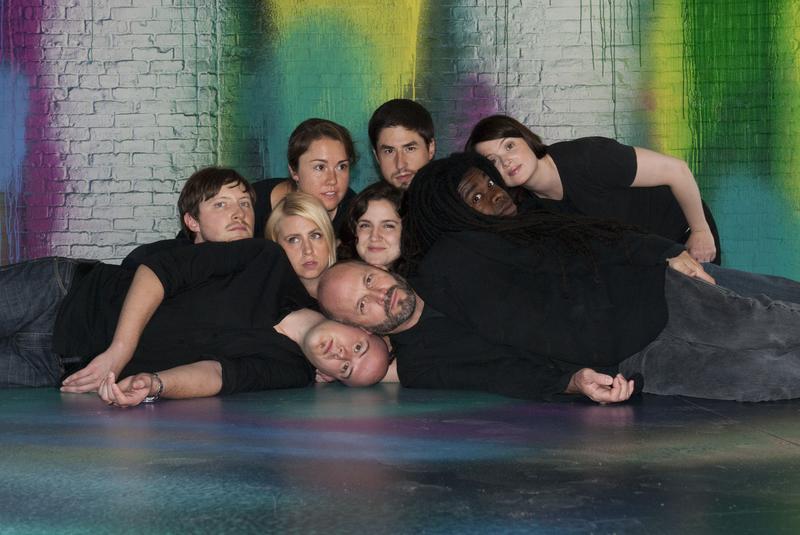 For this New Sounds, listen to unusual uses of the voice or voices. Hear music by New York-based vocal octet Roomful of Teeth, along with music by Philip Glass, Meredith Monk, and Irish composer Michael McGlynn for Chanticleer.
From Roomful of Teeth, listen to music from "Render," the follow-up to their award-winning debut record which contained Caroline Shaw's Pulitzer Prize work.  Hear a work written for the very special skill sets they have, including overtone singing, shape-note singing, and other talents by violinist/multi-instrumentalist/composer Caleb Burhans, whose influences range from early to electronic music, all informed by rockenroll.  
Then, listen to the Philip Glass score to the otherwise silent film, Koyanisqatsi, and an excerpt called "Vessels" featuring the Western Wind Vocal Ensemble.  There's also the glowing sounds of  Meredith Monk's "Astronaut Anthem," hummed, with keyboards, from her record, "Do You Be?" and more. 
PROGRAM #3808 Wordless Vocals (First Aired 12-10-2015)
Philip Glass: Vessels, excerpt [1:00]
Koyaanisqatsi
Orange Mountain Music 58
orangemountainmusic.com
arkivmusic.com
Roomful of Teeth, led by Brad Wells
Caleb Burhans: Beneath [12:21]
Render
New Amsterdam Records - #NWAM 065
newamrecords.com
Meredith Monk - Astronaut Anthem [4:51]
Do You Be?
ECM #1336
www.ecmrecords.com
Philip Glass: Vessels [8:03]
Koyaanisqatsi
Orange Mountain Music 58
orangemountainmusic.com
arkivmusic.com
Chanticleer
Michael McGlynn: Agnus Dei [9:43]
And on Earth, Peace
Warner Classics
Out of print, download only. 
chanticleer.org
Roomful of Teeth, led by Brad Wells
Brad Wells: Render [8:57]
Render
New Amsterdam Records - #NWAM 065
newamrecords.com
Voces8
Paul Mealor: Ubi Caritas, excerpt [1:25]
Lux
Decca  002260102  
Available at Arkivmusic.com