New Sounds
#3790: Heart of a Dog, with Laurie Anderson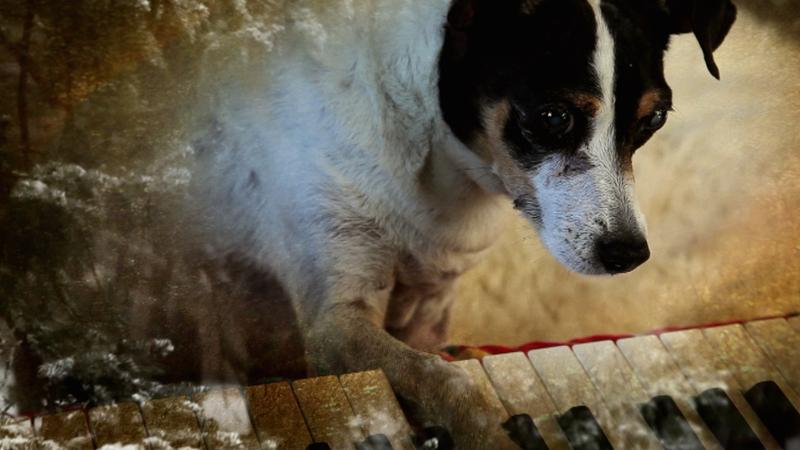 Composer/storyteller/multi-instrumentalist Laurie Anderson joins John Schaefer for this New Sounds. Her palindromic new film, Heart of a Dog, and its audio component, is a meditation on life, death, love, surveillance, and storytelling. Commissioned by the European TV network Arte to create a feature film about her philosophy of life, Anderson says that the work began as a collection of stories about her late beloved dog Lolabelle, but grew to include Anderson's own family history. Hear some scenes from Heart of a Dog in which Lolabelle shares the screen with the philosophers Wittgenstein and Kierkegaard, and the Tibetan Book of the Dead.  
Anderson also speaks to her recent installation, Habeas Corpus, which combined film, sculpture, music, and video to examine the story of Mohammed el Gharani, one of the youngest detainees at Guantanamo Bay. Similar themes run through both works - the film, and the recent installation - in that Anderson ponders how stories are spun, and how language is used, along with ideas about what time ("Living Life Backwards"),  identity ("How to Feel Sad Without Being Sad"), and freedom might mean in a surveillance and algorithmic culture.
The film reflects upon joy, heartbreak, unconditional love, remembering, forgetting, dog oxygen tents, and accepting death. Anderson also gives the last word in Heart of a Dog to her late husband, Lou Reed, who wrote and performed the film's closing song, "Turning Time Around." 
PROGRAM #3790 with Laurie Anderson (First Aired 10-26-2015)
ARTIST: Laurie Anderson
WORK: Birth of Lola, [1:00] excerpt; From the Air [7:08]
RECORDING: Heart of a Dog
SOURCE: Nonesuch 552027
INFO: nonesuch.com
ARTIST: Laurie Anderson
WORK: The Lake [4:00], Iron Mountain [3:03], Life Lived Backwards [2:23]
RECORDING: Heart of a Dog
SOURCE: Nonesuch 552027
INFO: nonesuch.com
ARTIST: Laurie Anderson
WORK: The Bardo, excerpt [1:00]; A Story About a Story [5:56], Turning Time Around [4:24]
RECORDING: Heart of a Dog
SOURCE: Nonesuch 552027
INFO: nonesuch.com