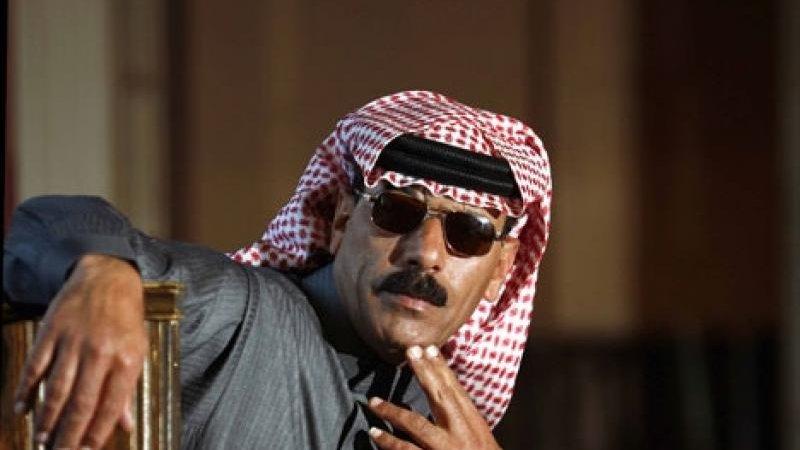 On this New Sounds show, listen to great voices in Arabic, from the Middle East and North Africa, (or the Maghreb –considered to be the coastal plains of Morocco, Algeria, Tunisia, and western Libya.) Israeli cantor, and Lebanese Christian nun who sings in Arabic, along with a Syrian wedding singer and an Algerian Rai singer. 
Hear vocal acrobatics in mawals (improvisations) from the Moroccan-born Israeli cantor Emil Zrihan who sings not in Hebrew, but in Arabic. Then, there's music from Abdel Ali Slimani, a Rai singer from Algeria who traveled and worked around Europe to eventually settle in England, finding a home amongst the North African community in London. Also, listen to the Paris-based Lebanese nun, Sister Marie Keyrouz, who specializes in the ancient Christian musical traditions of the near east, yet sings in Arabic. On her recording of "O Lord, you have leaned down from heaven," the sounds are close to those of traditional Jewish cantorial singing, or Muslim calls to prayer.
Then, take a listen to music from Syrian wedding singer Omar Souleyman, who has made over 500 albums, many of them live recordings from weddings at which he has performed. (Note: Kronos Quartet has performed many arrangements of songs by Omar Souleyman.) Also, hear astounding melismatic Arabic singing in music from Lebanese-Canadian musician Radwan Ghazi Moumneh, who performs under the moniker, Jerusalem in My Heart. Plus, listen to singers from Iran, the sisters Mahsa and Marjan Vahdat, who sing in not in Arabic, but in Kurdish (the stateless people spread between Iran, Iraq, Syria & Turkey.) That, and more. 
PROGRAM #3778 Voices of the Middle East (First Aired 09-24-2015)
ARTIST: Emil Zrihan
WORK: Kochav Tzedek – Mawal, excerpt [:30]
RECORDING: Ashkelon
SOURCE: Piranha #1260
INFO: piranha.de
ARTIST: Various: Abdel Ali Slimani
WORK: Mraya, excerpt  [:30]
RECORDING: Real World Notes CD+ #1
SOURCE: Real World Records 1995 Sampler.
INFO: Out of print. Abdel Ali Slimani's full release, "Mraya" was reissued in 2009 on Real World Records Real World Records / RealWorld/CEMA - #USCDRW55. Try Amazon.com 

ARTIST: Soeur Marie Keyrouz et l'ensemble de la paix
WORK: Ilahi hanayta-s-sama' (Dieu Tu as incline le ciel), excerpt  [:30]
RECORDING: Cantiques de  l'orient
SOURCE: Harmonia Mundi #901577
INFO: harmoniamundi.com

ARTIST: The Haissmavourk Choir, Karina Avetisnian
WORK: Bats mez ter (Open for us) [2:42]
RECORDING: The Music of Armenia, Volume 1: Sacred Choral Music
SOURCE: Celestial Harmonies #13115 
INFO: harmonies.com

ARTIST: Jerusalem in My Heart
WORK: 7ebr El 3oyoun (Ink of the Eyes) [4:22]
RECORDING: If He Dies, If If If If If If
SOURCE: Constellation Records CST114
INFO: cstrecords.com/cst114/

ARTIST: Abed Azrié
WORK:  Errance [7:13]
RECORDING: Lapis Lazuli
SOURCE: Roseau/Sony Music (France) #3041
INFO: Out of print, but try Amazon.com 

ARTIST: Omar Souleyman
WORK: Mawal Jamar [4:19]
RECORDING: Wenu Wenu
SOURCE: Ribbon Music / Domino RBN029CD
INFO: ribbonmusic.com

ARTIST: Emil Zrihan
WORK: Kochav Tzedek - Mawal [2:21]
RECORDING: Ashkelon
SOURCE: Piranha #1260
INFO: piranha.de

ARTIST: Various: Abdel Ali Slimani
WORK: Mraya [5:48]
RECORDING: Real World Notes CD+ #1
SOURCE:  Real World Records 1995 Sampler.
INFO: Out of print. Abdel Ali Slimani's full release, "Mraya" was reissued in 2009 on Real World Records Real World Records / RealWorld/CEMA - #USCDRW55. Try Amazon.com 

ARTIST: Soeur Marie Keyrouz et l'ensemble de la paix
WORK: Ilahi hanayta-s-sama' (Dieu Tu as incline le ciel) Lord you have bowed down from heaven [8:14]
RECORDING: Cantiques de  l'orient
SOURCE: Harmonia Mundi #901577
INFO: harmoniamundi.com
ARTIST: Atabak Elyasi, Mahsa & Marjan Vahdat
WORK: Kurdish Song -Ey Yar Goranî Kurdî (My Love)  [6:12]
RECORDING: I am Eve
SOURCE: Kirkelig Kulturverksted  KKV  FXCD335
INFO: klicktrack.com/kkv