New Sounds
#3772: Remixing A Film, And A Biblical Book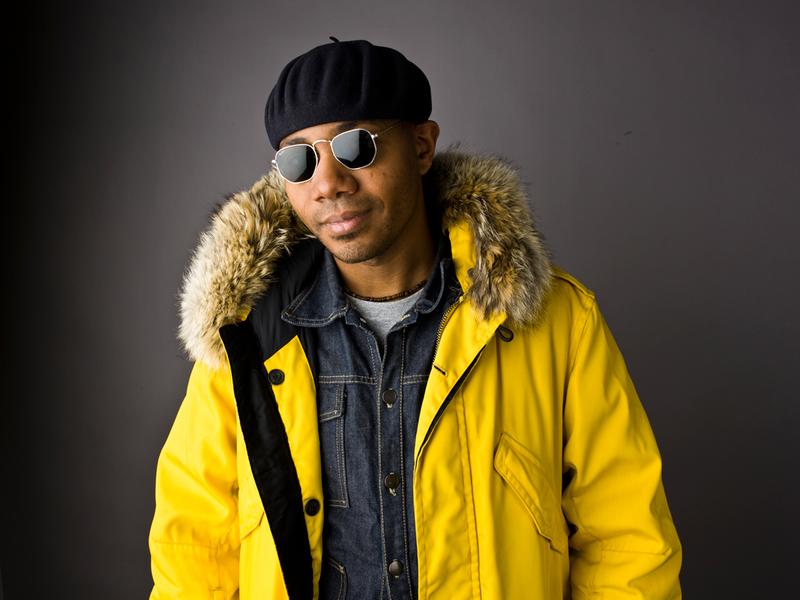 Listen to large-scale remixes and re-imaginings on this New Sounds program, with a remix by DJ Spooky of a controversial silent film and a re-imagining of the biblical Book of Ecclesiastes by Kitty Brazelton.
DJ Spooky/Paul D. Miller has re-imagined director D.W. Griffith's infamously racist 1915 silent film The Birth of a Nation, as "Rebirth of a Nation," chopping and layering the recorded sounds of  a string quartet, some piano, adding beats and other electronics, along with original stills from the film, in a large-scale multimedia performance piece. The original 3-hour silent was based on a novel and theater play by Thomas Dixon entitled The Clansman, and was actually used as a recruitment film for the Ku Klux Klan at least up until the mid 1960's. Somehow, DJ Spooky made it all the way through, then was able to conceive of the project as "appropriation art," creating a new score for the film, adding both visual effects and musical remixes. After more than 50 performances around the world since the work's 2004 premiere, DJ Spooky has recorded the work as an album with the Kronos Quartet. (A DVD also exists.)
Then, NY-based composer, professor, singer, improviser, multi-instrumentalist and bandleader Kitty Brazelton combines bowed strings and electronics  with extracts and variations on just the vowels of the texts from Book of Ecclesiastes in bewitching overtone singing. (She re-translated the texts from the Hebrew and Latin herself.) This harmonic wash of sound - bowing, plucking, sticking, bell-playing, and thunderous beating, together with the live voices, and drones- are altered, fractured, and recombined to consider time - its beginning, its ending. 
PROGRAM #3772 Remixing A Film, And A Biblical Book (First Aired 09-11-2015)
ARTIST: DJ Spooky with Kronos Quartet
WORK: A Nation Divided [5:16], The Most Dangerous Woman in America [3:27]
RECORDING: Rebirth of a Nation
SOURCE: Cantaloupe Records CA 21110
INFO: cantaloupemusic.com AND rebirthofanation.com
ARTIST: DJ Spooky with Kronos Quartet
WORK: Gettysburg Requiem [4:35], The Next Election [3:41]
RECORDING: Rebirth of a Nation
SOURCE: Cantaloupe Records CA 21110
INFO: cantaloupemusic.com AND rebirthofanation.com
ARTIST: Kitty Brazelton / The Time Remaining Band
WORK: the beginning and ending of all things [17:20]
RECORDING: Ecclesiastes : A Modern Oratorio
SOURCE: Innova 727
INFO: innova.mu
ARTIST: DJ Spooky with Kronos Quartet
WORK: Getting Biblical [3:33], Gus, Elsie, Silas and The Klan [6:02]
RECORDING: Rebirth of a Nation
SOURCE: Cantaloupe Records CA 21110
INFO: cantaloupemusic.com AND rebirthofanation.com
ARTIST: DJ Spooky with Kronos Quartet
WORK: Black Militia [2:06], Ride of the Klansmen [6:13]
RECORDING: Rebirth of a Nation
SOURCE: Cantaloupe Records CA 21110
INFO: cantaloupemusic.com AND rebirthofanation.com