New Sounds
#3767: "Unlimited," Gamelan, & Steve Reich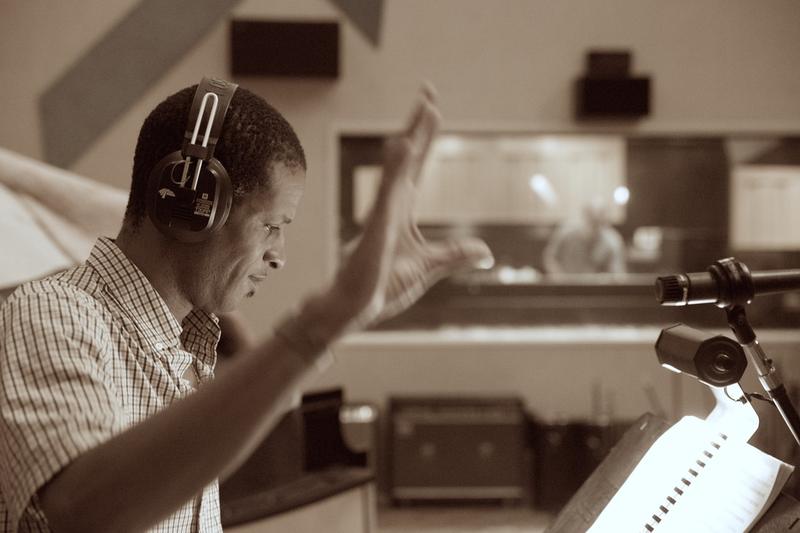 In his notes on the monumental work from the mid 1970's, "Music for 18 Musicians," composer Steve Reich references Balinese Gamelan, 12th century Organum by Perotin, and the changes of pattern called for by a drummer in West African music. For this New Sounds, hear new music with elements of minimalism (as well as notes of Prince, Bach, & Miles Davis) by composer Joseph C. Phillips, Jr. & his band, Numimous, along with a work from a composer who studied in Bali - Evan Ziporyn. Also, listen to a recent recording of "Music for 18 Musicians" by Ensemble Signal, led by Brad Lubman.  
Listen to the minimalist influence in "Unlimited," one of the six parts in the hour-long autobiographical work, "Changing Same" by composer Joseph C. Phillips Jr. The composition was written for his 20-piece chamber orchestra/big band, Numinous - which includes many of the top new music players from New York City. This specific movement draws from the composer's experience of having been at Barack Obama's 2009 Inauguration, one of some two million people - "black, brown, & beige" - (intentional Duke Ellington work name-check by the composer) on the National Mall, and feeling a sense of infinite possibility, a new hope, a new beginning, that "you can be whoever you want to be." (Sequenza 21)  The new record by Joseph C. Phillips Jr.,  "Changing Same" comes out August 28 on New Amsterdam Records and the record release party is at Le Poisson Rouge on September 21. 
Then, hear "Lapanbelas" – a direct tribute to "Music for 18 Musicians" by clarinetist/composer Evan Ziporyn  - in that it means "18" in Indonesian. The work was written for and commissioned by Gamelan Semara Ratih in Bali. Plus, listen to the conclusion of  the Steve Reich work from a recent authoritative recording by Ensemble Signal, conducted by Brad Lubman. 
PROGRAM #3767   Influenced by Steve Reich (First Aired 8-25-2015)                              
ARTIST(S)

RECORDING

CUT(S)

SOURCE

Ensemble Signal

Music for 18 Musicians

Music for 18 Musicians: opening, excerpt [2:00]

Harmonia Mundi - #HMU 907608
harmoniamundi.com

Numinous

Changing Same

Joseph C. Phillips, Jr.: Unlimited [12:26]

New Amsterdam Records #068
newamrecords.com 
Due out August 28, 2015

Evan Ziporyn (Gamelan Semara Ratih)

Ubud Session 3/11

Evan Ziporyn: Lapanbelas ("18") [20:13]

eziporyn.bandcamp.com
Information about Gamelan Semara Ratih: semararatih.org

Ensemble Signal

Music for 18 Musicians

Steve Reich: Music for 18 Musicians – Section IX-XI, + Pulses [14:37]

Harmonia Mundi - #HMU 907608
harmoniamundi.com