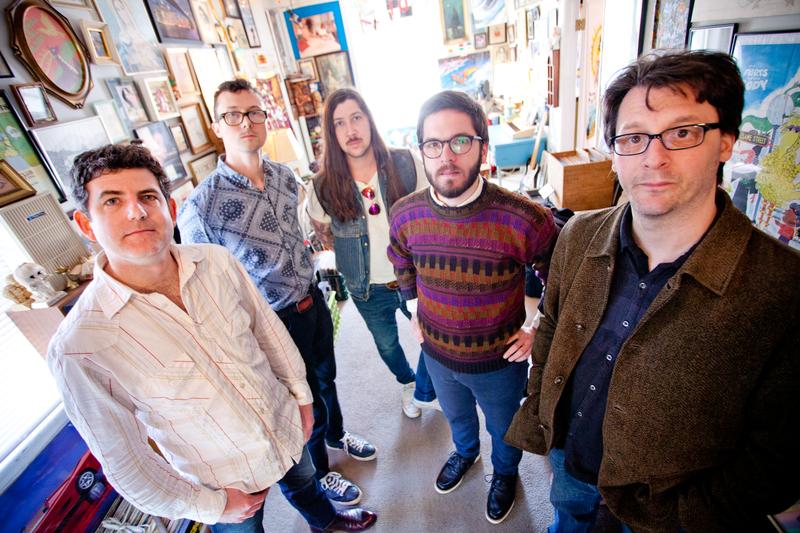 Hear instrumental rock music, which garnered the term "post-rock" back in the 1990's with bands like Tortoise, Rachel's and Slint. For this New Sounds, listen to Tortoise, and then what happens when elements of jazz improvisation, chamber music instruments like strings & winds, minimalist keyboards are added to the music. 
Sample three Chicago-based bands who blend folk, rock, chamber music, minimalism, and improvisatory elements of jazz. There's minimalist-inflected jazz-folk music from bassist/composer Matt Ulery, something from "post-rock" folk jazz quartet Darts & Arrows, and music from Tortoise. Then, dip further south with "post-rock" indie jazz music by Kenosha Kid out of Athens, GA, led by guitarist Dan Nettles. There's also music from the Louisville, KY-based octet Liberation Prophecy with their combination of big band jazz, Americana and rockenroll. Plus, music from experimental post/prog-rock duo Ahleuchatistas from Asheville, NC, and more. 
PROGRAM #3765   Post-Everything Music (First Aired 8-18-2015)
ARTIST(S)

RECORDING

CUT(S)

SOURCE

Tortoise

A Lazarus Taxon

Restless Waters [3:42]

 

Thrill Jockey 152
thrilljockey.com

Matt Ulery

In the Ivory

Gave Proof [5:24]

Darts & Arrows

Altamira

Evergreen [5:13]

Ears & eyes Records ee:15-033
billmackay.com
earsandeyesrecords.com

Kenosha Kid

Inside Voices

Map of the Universe [6:20]

Dan Nettles Music
kenoshakid.bandcamp.com

Ahleuchatistas

Heads Full of Poison

Requiem for the Sea [6:46]

Cuneiform Rune 347
cuneiformrecords.bandcamp.com

Liberation Prophecy

Invisible House

Invisible House [3:21]

Tortoise

Beacons of Ancestorship

Gigantes [6:22]

Thrill Jockey 210

Ambrose Akinmusire

The Imagined Savior Is Far Easier To Paint

The Beauty of Dissolving Portraits [4:13]

Matt Ulery

In the Ivory

Resilin [3:23]

See above.

Darts & Arrows

Altamira

I Won't Forget You, excerpt [:30]

See above.