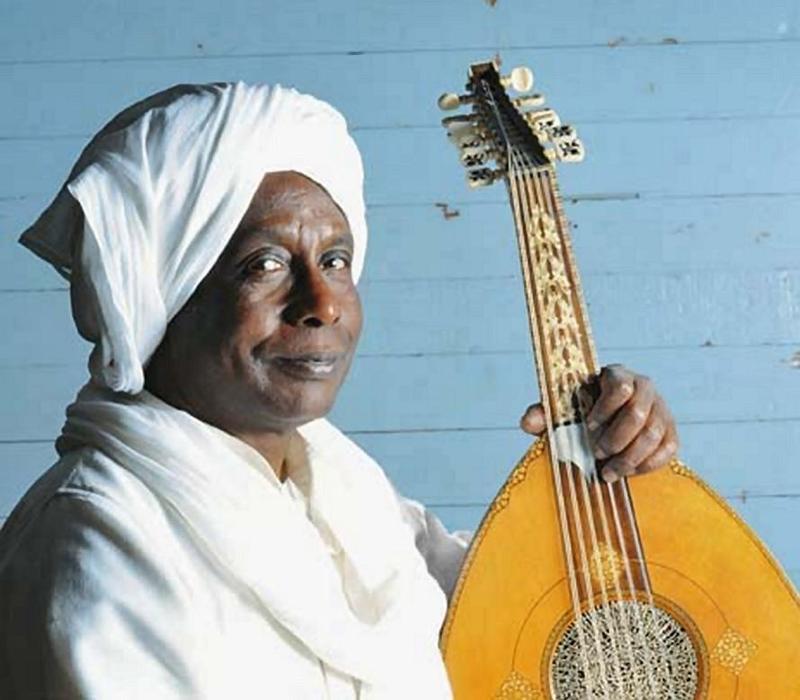 In 711 the Iberian Peninsula was invaded by the Moors and named Al-Andalus, to create a culture with a blend of Spanish and Muslim influences. Tonight on New Sounds, hear this Medieval Moorish music, as well as contemporary music inspired by it. Start with the Jadid Ensemble, who blends Spanish and flamenco guitar with Turkish and Indian inspired music. Also hear the Danish lute player Rolf Lislevand play Italian music from the 17th Century, Hamza El Din play a famous Mwashah called "Lamma Bada," and Amir Elsaffar's music about the Middle East, inspired by the Moorish tradition. Plus, live recordings of both Mark Kyrkostas and Orchestra Tetouan in the New Sounds studio, and more!
 PROGRAM #3761, Moorish music and its influence (First Aired 8-10-2015)           
ARTIST(S)

RECORDING

CUT(S)

SOURCE

Camarata Mediterranea
Cantigas de Santa Maria
Candiga 100 (excerpt) [1:25]
bostoncamerata.org
Jadid Ensemble
Sigh of the Moor
Ilm [6:07]
jadidensemble.com
Rolf Lislevand
Nuove Musiche
Passacaglia Andaluz [2:11]
ECM 1922
ecmrecords.com or Amazon.com
Mark Kyrkostas
New Sounds Live Recording
Two Mwashahat [4:39]
Not commercially available
Hamza El Din
Eclipse
Mwashah (Lamma Bada)
[4:00]
Rykodisc #10103
Available at Amazon.com 
Amir Elsaffar
Crisis
Love Poem [7:00]
amirelsaffar.com
Carlos Lomas
From Malaga to Cairo
From Malaga to Cairo [5:23]
carloslomas.com
Al-Andalus
21 Strings
Afgano [4:00]
andalus.com
Orchestra Tetouan
 New Sounds Live Recording
Hijas al Kabeer [7:05]
Not commercially available.