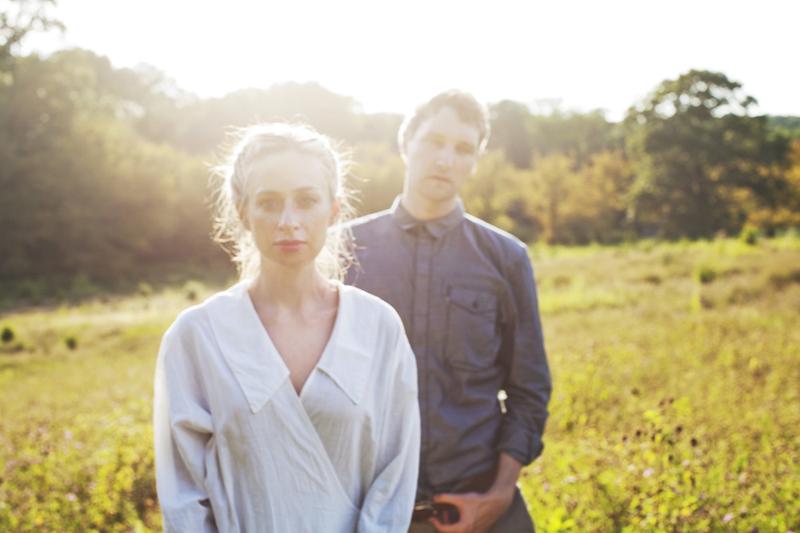 Listen to many unusual approaches to the song cycle, including music by Sarah Kirkland Snider from her collaborative work, "Unremembered," and music by Pulitzer Prize-winning composer David Lang, from a Rashomon-like opera-theatre work based on an Ambrose Bierce short story.
From Sarah Kirkland Snider, hear selections from her song-cycle "Unremembered," featuring vocal performances by DM Stith, Shara Worden and Padma Newsome along with the Unremembered Orchestra (members of ACME, Alarm Will Sounds, ICE, The Knights, & So Percussion.) The text is by New-York-based poet/writer Nathaniel Bellows and evokes ghostly and beautiful happenings in and around a farm, its barn, and a river in rural Massachusetts.
Then, sample from David Lang's opera-theatre piece based on an 1888 Ambrose Bierce story of the same name, "The Difficulty of Crossing a Field." Mixing arias with spoken text and melodies with tense drama, the story takes place in 1854 near Selma, Alabama, where a planter named Williamson has vanished without a trace while crossing a field. A Rashomon-like recounting of the story from many different perspectives on this disappearance plays out- why it had to happen, and what will happen now that there is a 'hole' where a man used to be.
Also, hear some of Phil Kline's  "Zippo Songs," art songs for rock band, with texts lifted from inscriptions by American GIs in Vietnam on army-issue Zippo lighters. Plus, there's music by Philip Glass from his cycle, "Songs from Liquid Days," with lyrics by Paul Simon -a mock-solemn meditation on the possible sources of an electrical hum in a room, and more. 
PROGRAM #3751– Unusual Song Cycles (First aired on 07/15/2015)     
ARTIST: David Lang & Mac Wellman
WORK: David Lang - scene [poison ivy]: the fourth telling, excerpt [1:00]
RECORDING: the Difficulty of Crossing a Field
SOURCE: Cantaloupe Music 21107
INFO: davidlangmusic.bandcamp.com | cantaloupemusic.com
ARTIST: Sarah Kirkland Snider
WORK: The Estate [3:36],  The Barn [4:26],  The River [3:43]
RECORDING: Unremembered
SOURCE: New Amsterdam Records  NWAM 067
INFO: newamsterdamrecords.com

ARTIST: David Lang & Mac Wellman
WORK: David Lang - scene [poison ivy]: the fourth telling [11:52]
RECORDING: the Difficulty of Crossing a Field
SOURCE: Cantaloupe Music 21107
INFO: davidlangmusic.bandcamp.com | cantaloupemusic.com
ARTIST: Paul Dresher
WORK: Night Songs: We Only Came – Dream Music [8:11]
RECORDING: Dark Blue Circumstance
SOURCE: New Albion #053
INFO: dresherensemble.org OR available as a download via Amazon.com 

ARTIST: Philip Glass / Paul Simon
WORK: Changing Opinion [9:57]
RECORDING: Songs from Liquid Days
SOURCE: Cbs Masterworks #39564
INFO: Available at arkivmusic.com

ARTIST: Phil Kline
WORK: Been to Hell [2:30],  If I Had a Farm [2:21]
RECORDING: Zippo Songs: Airs of War and Lunacy
SOURCE: Cantaloupe Music #21019
INFO: cantaloupemusic.com