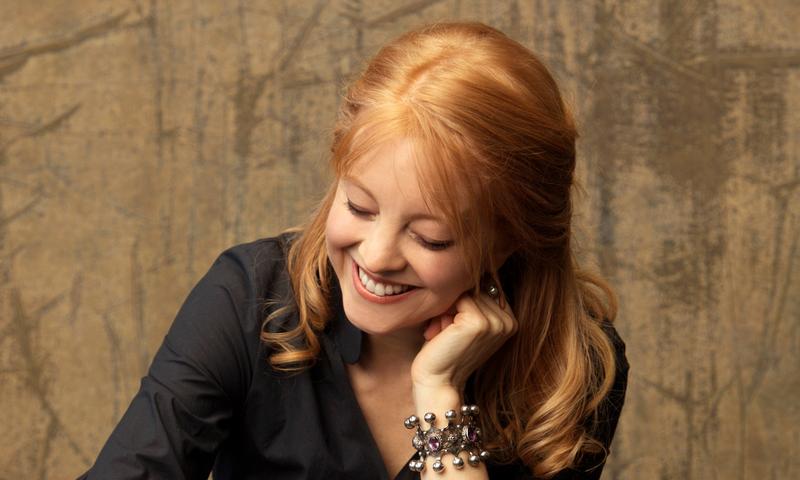 Hear big bands that aren't just jazz but draw from chamber music, science-fiction, ambient music, and the wonders of nature on this New Sounds show. There's music from Maria Schneider and her most recent venture, "The Thompson Fields," a musical description of the open prairie landscape of her native southwest Minnesota. Hear the title track, played by the Maria Schneider Orchestra, which gives voice to the land and the wind, bean fields and generations of family and friends on that land, observed from atop the Thompson farm's silo. 
Then there's music from composer and vibraphonist Chris Dingman - his ambitious five-part suite, "The Subliminal and the Sublime." Reminiscent of Brian Eno, yet commissioned by Chamber Music America, the work addresses the close-range, overwhelming power of nature. It was inspired by Dingman's travels in the wilderness of the American West – including California's Pinnacles National Park and  Nevada's deserts, along with a wide range of other influences including Hindustani classical music, West African griot music, Steve Reich, and Debussy. Listen for Tibetan singing bowls, tympani, voices, bowed vibes, all performed by a sextet which sounds much larger than it is.
Also, listen to music from Seattle-based 12-piece ensemble Zubatto Syndicate under the direction of composer and guitarist Andrew Boscardin. They've tackled everything from Metallica to Beyoncé, and even thrown in some sci-fi elements in their proggy, energetic jazz-rock. Plus, a short piece from the German-based experimental 18-piece "Bigband" led by the electric guitarist, singer, and composer, Monika Roscher, who sometimes incorporates more exciting, innovative possibilities that might have come from techno or punk, and more. 
PROGRAM #3741– Big Works for Big Bands (First aired on 06/18/2015)         
ARTIST: David Bowie & Maria Schneider Orchestra
WORK: Sue (Or In A Season Of Crime), excerpt [1:30]
RECORDING: Nothing Has Changed (the Best Of David Bowie) - 3cd
SOURCE: DavidBowie.com
INFO: Released for Record Store Day, 2014, 10" Vinyl available at Amazon.co.uk  
Available for download at iTunes or as part of box set, at Amazon.com
ARTIST: Chris Dingman
WORK: The Pinnacles [19:50]
RECORDING: The Subliminal and the Sublime
SOURCE: Inner Arts Initiative
INFO: inner-arts.org/shop
ARTIST: Maria Schneider Orchestra, ft. Frank Kimbrough, piano & Lage Lund, guitar
WORK: The Thompson Fields [10:00]
RECORDING: The Thompson Fields
SOURCE: ArtistShare ASO137
INFO: artistshare.com

ARTIST: Monika Roscher Bigband
WORK: Nacht [3:38]
RECORDING: Failure in Wonderland
SOURCE: Enja Records #ENJ 9585
INFO: monikaroscher.bandcamp.com

ARTIST: Zubatto Syndicate
WORK: Gort's Big Day [7:00]
RECORDING: Zubatto Syndicate 2
SOURCE/INFO: music.zubattosyndicate.com or via iTunes or Amazon.com

ARTIST: John Hollenbeck Large Ensemble
WORK: The Cloud, excerpt [7:58]
RECORDING: Eternal Interlude
SOURCE: Sunnyside 1220
INFO: johnhollenbeck.com