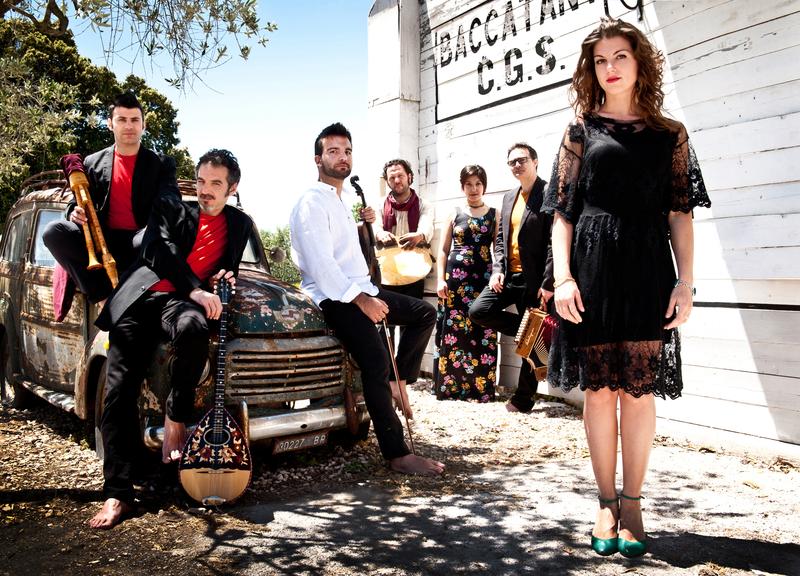 Listen to cross-cultural music, from a 1979 album by Codona, along with newly released music (2015) from the Bay area trio, Bolo, on this New Sounds.  Hear music from the innovative trio Codona (Collin Walcott, Don Cherry, Nana Vasconcelos) from their self-titled record which brings together Brazil, Africa, and India. Then, listen to Bolo, a trio of multi-instrumentalists whose music draws upon traditions of West Africa, North Africa, Turkey, and India as well as jazz, funk and soul music.  Then there's music from the Southern Italian seven piece band and dancer, Canzoniere Grecanico Salentino and their lament about the plight of Mediterranean migrants, "Solo andata," or "One Way Ticket." Plus, hear Ornette Coleman's "Lonely Woman," as rendered by the team of trumpeter Don Cherry, tenor saxophonist Dewey Redman, bassist Charlie Haden, and drummer Ed Blackwell. Together, the group was called Old and New Dreams and all four musicians were Ornette Coleman Quartet alumni. 
PROGRAM #3739– World Music, Then & Now (First aired on 06/15/2015)   
ARTIST: Codona
WORK: Mumakata, excerpt [2:00]
RECORDING:  Codona
SOURCE: ECM #1132
INFO: ecmrecords.com
ARTIST: Bolo
WORK: Nah-ee-nah [5:42]
RECORDING: Bolo
SOURCE/INFO: bolomusic.org
ARTIST: Canzoniere Grecanico Salentino
WORK: Solo andata [3:31]
RECORDING: Quaranta
SOURCE: Ponderosa / Discovery
INFO: canzonieregrecanicosalentino.net, available at iTunes.
ARTIST: Paul Juba Mueller
WORK: Spinning Shining [4:53]
RECORDING: Floating On Land
SOURCE/INFO: cdbaby.com

ARTIST: Codona
WORK: Mumakata [8:19]
RECORDING:  Codona
SOURCE: ECM #1132
INFO: ecmrecords.com
ARTIST: Bolo
WORK: Xangô (Shango) [8:01]
RECORDING: Bolo
SOURCE/INFO: bolomusic.org
ARTIST: Codona
WORK: Colemanwonder [3:44]
RECORDING:  Codona
SOURCE: ECM #1132
INFO: ecmrecords.com
ARTIST: Old & New Dreams (Cherry, Redman, Blackwell, Haden)
WORK: Ornette Coleman: Lonely Woman, excerpt [9:25]
RECORDING: Old & New Dreams
SOURCE: ECM #1154
INFO: ecmrecords.com | ecmreviews.com