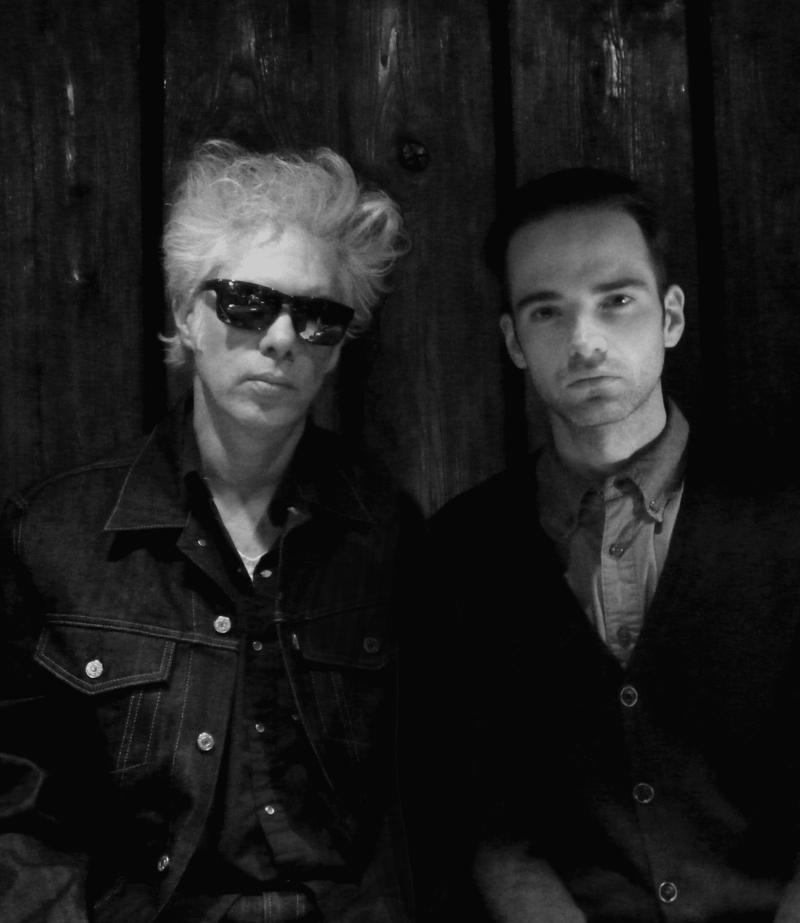 From the New Sounds Live Silent Film Series, recorded live in 2015 at the Wintergarden at Brookfield Place, hear world-premiere scores for Man Ray films composed and performed by the band called SQÜRL. SQÜRL is a noise/drone-rock band– formerly known as Bad Rabbit – featuring filmmaker and multi-instrumentalist Jim Jarmusch, and drummer Carter Logan. They have already been heard in Jarmusch films, The Limits Of Control and The Only Lovers Left Alive. For the new scores to these Man Ray films, they used big drums, distorted and broken electric guitars, keyboards (including a Moog), cassette recorders, and loops to create drone-oriented collaborative scores that are rooted in compositional maps, but had room for improvisation as well. Listen to excerpts from their scores for:
Retour a la Raison (1923) | watch film on Youtube, 
Emak Bakia (1926)| watch film on Youtube, 
Les Mysteres Du Chateau Du De (1929)| watch film on Youtube, and 
L'Etoile De Mer (1928) | watch film on Youtube.
Plus, listen to a little bit of music from Only Lovers Left Alive, a collaboration between Jarmusch's band SQÜRL and the Dutch lute player Jozef van Wissem.
PROGRAM #3729– NS Live Silent Films (First aired on 05/20/2015)          
ARTIST: Jozef Van Wissem, SQÜRL (Jim Jarmusch & Carter Logan)
WORK: Only Lovers Left Alive, excerpt [1:20]
RECORDING: Only Lovers Left Alive (Original Motion Picture Soundtrack)
SOURCE: ATP Recordings - #ATPRCD 52
Vinyl LP: ATP Recordings - #ATPRLP 52
INFO: Available at Amazon.com, Emusic.com & iTunes
ARTIST: SQÜRL (Jim Jarmusch & Carter Logan)
WORK: Original soundtrack for: Le Retour à la raison [2:59]
RECORDING: New Sounds Live, Wintergarden at Brookfield Place 2/19/2015
SOURCE: This performance not commercially available.
INFO: squrlworld
ARTIST: SQÜRL (Jim Jarmusch & Carter Logan)
WORK: Original soundtrack for: Emak Bakia, excerpt [11:41]
RECORDING: New Sounds Live, Wintergarden at Brookfield Place 2/19/2015
SOURCE: This performance not commercially available.
INFO: squrlworld
ARTIST: SQÜRL (Jim Jarmusch & Carter Logan)
WORK: Original soundtrack for: Les Mysteres Du Chateau Du De, excerpt [17:03]
RECORDING: New Sounds Live, Wintergarden at Brookfield Place 2/19/2015
SOURCE: This performance not commercially available.
INFO: squrlworld
ARTIST: SQÜRL (Jim Jarmusch & Carter Logan)
WORK: Original soundtrack for: L'Etoile De Mer, excerpt [11:23]
RECORDING: New Sounds Live, Wintergarden at Brookfield Place 2/19/2015
SOURCE: This performance not commercially available.
INFO: squrlworld