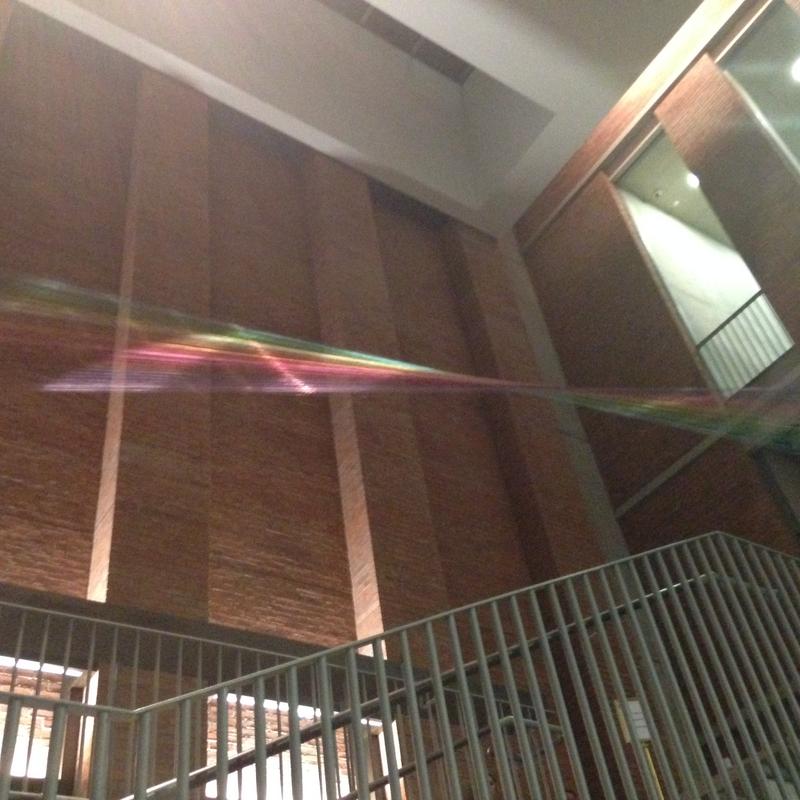 New Sounds presents a whole week of programs surveying the Irish new music landscape to coincide with the 100th anniversary of the Easter Rising in Ireland on Sunday, April 24. 
As the capital of Northern Ireland, Belfast has seen more than its share of hard times and violence, but in recent decades, peace has settled in the city, and a contemporary music scene has blossomed. In this sixth edition of our New Music from Ireland series, John Schaefer visits Belfast and talks to some of the composers spearheading contemporary music in Belfast. 
Composer Piers Hellawell reflects how things have changed since the Troubles when he first arrived in the city and how the music scene has grown around his work. Hear composers Bernadette Comac and Deirdre McKay discuss their common interests and Belfast's cafe culture. Of course, there's also plenty of music itself to listen to, and this episode includes icy compositions from Comac and Hellawell. Finally, hear pieces from Brian Irvine and Ian Wilson that hearken back to their Irish roots. 
PROGRAM #3721 New Music from Ireland Part 6 (First aired on 5/1/2015)  
ARTIST: BBC Concert Orchestra, Brian Irvine ensemble, and Paul Dunmall
WORK: Brian Irvine: Just cut em up like regular chickens [excerpt] 1:11
RECORDING: Montana Strange
SOURCE: FMR Records
INFO: FMRCD315-0911
ARTIST: Hard Rain Soloist Ensemble
WORK: Greg Caffrey: Idée Fixe [excerpt] [1:21]
RECORDING: Hard Rain Ensemble
SOURCE: Hard Rain Ensemble

ARTIST: Schubert Ensemble of London
WORK: Piers Hellawell: a white room[1:26]
RECORDING: a white room
SOURCE: NMC Records D075
INFO: NMC Records
ARTIST: Bernadette Comac
WORK: Voce IV  [excerpt] [:39]
RECORDING: Soundcloud

ARTIST: Bernadette Comac
WORK: We Walk With Ghosts [excerpt] [3:19]
RECORDING: Soundcloud
ARTIST: The Crash Ensemble
WORK: Contemporary Music from Ireland, Volume 5
RECORDING: Deirdre McKay: Ice Etchings [8:32]
SOURCE: Out of print.
INFO: deirdremckay.co.uk OR Contemporary Music Ireland
ARTIST: Psappha
WORK: Piers Hellawell: Sound Carvings form the Ice Wall I [3:13]
RECORDING: Sound Carvings
SOURCE: MET CD 1029
INFO: Metronome Recordings

ARTIST: Brian Irvine
WORK: Fitz [4:05]
RECORDING: Soundcloud

ARTIST: Common Tongue
WORK: Ian Wilson: Slán Le Maigh [5:03]
RECORDING: Want & Longing
SOURCE: Nippi Records - #NIPPI 002CD
INFO: Ian Wilson's Website