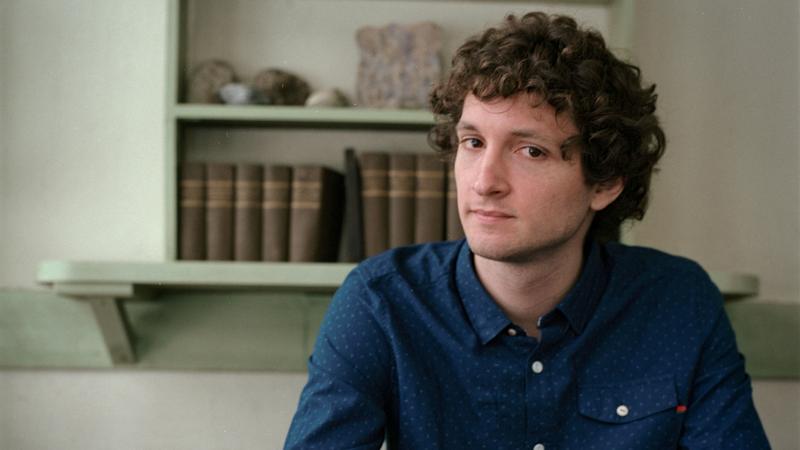 Listen to music inspired by American folksong for this New Sounds, including tunes from Sam Amidon, Robert Plant, and Julia Wolfe's "Steel Hammer," about the legend of John Henry.
From Vermont-born singer/fiddler/banjoist/guitarist Sam Amidon, listen to selections off of his latest release, "Lily-O," an album of re-imagined folk songs featuring guitarist and composer Bill Frisell, among others. There's also music on the tune of John Henry, reworked as "John Hardy" in music from banjo picker Frank Fairfield, Bela Fleck and Vishwa Bhatt, and "John Doe #24 in a tune from Last Forever. And more.
PROGRAM #3648, Based on American folk songs (First aired on 10/10/2014)  
ARTIST: Sam Amidon
WORK: Pat Do This, Pat Do That [3:21]
RECORDING: Lily-O
SOURCE: Nonesuch 543642
INFO: nonesuch.com
ARTIST: Bang on a Can All-Stars / Trio Mediaeval
WORK: Julia Wolfe:  Steel Hammer: Characteristics [5:47]
RECORDING: Julia Wolfe: Steel Hammer
SOURCE: Cantaloupe 21099
INFO: cantaloupemusic.com
ARTIST: Frank Fairfield
WORK: John Hardy [5:09]
RECORDING: Frank Fairfield
SOURCE: frankfairfield.bandcamp.com
INFO: Available at Amazon.com
ARTIST: Last Forever
WORK: John Doe #24 [3:43]
RECORDING: Trainfare Home
SOURCE: Nonesuch #79604, out of print.
INFO: Hard copies are scarce, but the CD is available for download at Amazon and iTunes.
ARTIST: Bela Fleck / VM Bhatt
WORK: John Hardy [2:29]
RECORDING: Tabula Rasa
SOURCE: Water Lily Acoustics - #WLACS 44
INFO:  waterlilyacoustics.com
ARTIST: Sam Amidon
WORK: Walkin' Boss [3:30]
RECORDING: Lily-O
SOURCE: Nonesuch 543642
INFO: nonesuch.com
ARTIST: Robert Plant
WORK: Little Maggie [5:06]
RECORDING: lullaby and… The Ceaseless Roar
SOURCE: Nonesuch 543973
INFO: nonesuch.com
ARTIST: Bang on a Can All-Stars / Trio Mediaeval
WORK: Julia Wolfe:  Julia Wolfe:  Steel Hammer - The States [9:48]
RECORDING: Julia Wolfe: Steel Hammer
SOURCE: Cantaloupe 21099
INFO: cantaloupemusic.com
ARTIST: Sam Amidon
WORK: Lily-O [8:53]
RECORDING: Lily-O
SOURCE: Nonesuch 543642
INFO: nonesuch.com