New Sounds
#3647: 25 Years Of Real World Records II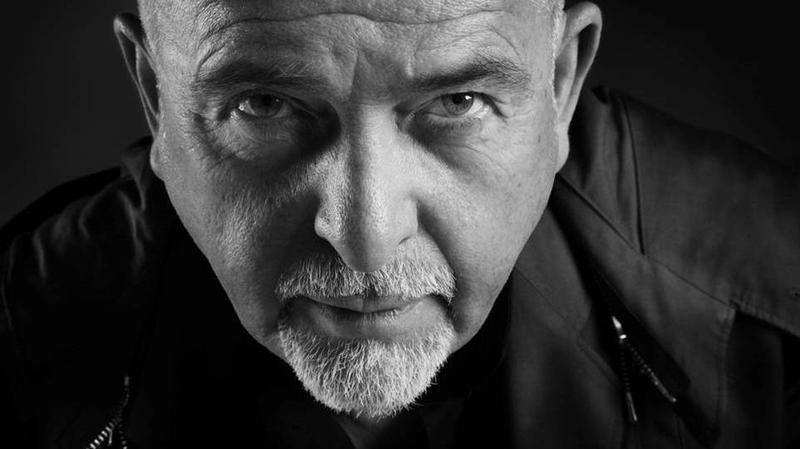 Listen to the second in our two-part celebration of Peter Gabriel's Real World record label, which recently marked its 25th anniversary. Fun fact: the label itself is physically based out of an old mill building in the village of Box in the southwest of England, near the ancient standing stones of Avebury and Stonehenge.
For this New Sounds, listen to more from the Real World Records celebratory three-disc anthology. There's music from singer Maryam Mursal, a Somalian refugee based in Denmark and a work from Tibetan exile Yungchen Lhamo, now based in New York. Then, hear a newly-commissioned work for guitar plus ensemble by composer Joby Talbot from the Dutch classical guitarist Tom Kerstens and his G-plus Ensemble, along with music by English composer, pianist and viola player Jocelyn Pook, who is also known for her film score work.
Listen to Kenyan artist Ayub Ogada, along with the late Tanzanian master musician Hukwe Zawose. There's also music from the Bristol-based Spiro, who combine classical influences with the traditional folk music of the North of England. Plus, hear music from South Indian singer Sheila Chandra, the Mercury-nominated East London minimalists Portico Quartet, and more.
PROGRAM #3647, 25 Years Of Real World Records, Part 2 (First aired on 10/08/2014)  
ARTIST: Peter Gabriel
WORK: Music for 'The Last Temptation of Christ": The Feeling Begins [3:55]
RECORDING: Real World 25
SOURCE: Real World Records - #CDRW 203 (3 CD Set) 
INFO: realworldrecords.com
ARTIST: Maryam Mursal
WORK: Kufilaw [4:50]
RECORDING: Real World 25
SOURCE: Real World Records - #CDRW 203 (3 CD Set) 
INFO: realworldrecords.com
ARTIST: Spiro
WORK: The City and the Stars [4:09]
RECORDING: Real World 25
SOURCE: Real World Records - #CDRW 203 (3 CD Set) 
INFO: realworldrecords.com
ARTIST: Jocelyn Pook, feat. Melanie Pappenheim
WORK: Dionysus [4:43]
RECORDING: Real World 25
SOURCE: Real World Records - #CDRW 203 (3 CD Set) 
INFO: realworldrecords.com
ARTIST: Ayub Ogada
WORK: Kothbiro [5:29]
RECORDING: Real World 25
SOURCE: Real World Records - #CDRW 203 (3 CD Set) 
INFO: realworldrecords.com
ARTIST: Iarla O'Lionaird
WORK: Glistening Fields [4:16]
RECORDING: Real World 25
SOURCE: Real World Records - #CDRW 203 (3 CD Set) 
INFO: realworldrecords.com
ARTIST: Yungchen Lhamo
WORK: Happiness Is... [4:58]
RECORDING: Real World 25
SOURCE: Real World Records - #CDRW 203 (3 CD Set) 
INFO: realworldrecords.com
ARTIST: Sheila Chandra
WORK: Ever So Lonely/Eyes/Ocean [3:16]
RECORDING: Real World 25
SOURCE: Real World Records - #CDRW 203 (3 CD Set) 
INFO: realworldrecords.com
ARTIST: Tom Kerstens' G Plus ensemble
WORK: Joby Talbot: Utopia [4:23]
RECORDING: Real World 25
SOURCE: Real World Records - #CDRW 203 (3 CD Set) 
INFO: realworldrecords.com
ARTIST: Portico Quartet
WORK: Line [7:29]
RECORDING: Real World 25
SOURCE: Real World Records - #CDRW 203 (3 CD Set) 
INFO: realworldrecords.com
ARTIST: Hukwe Zawose
WORK: Sisitizo La Amani Duniani, excerpt [2:09]
RECORDING: Real World 25
SOURCE: Real World Records - #CDRW 203 (3 CD Set) 
INFO: realworldrecords.com