New Sounds
#3637: "Indie Classical" and "Garage Chamber"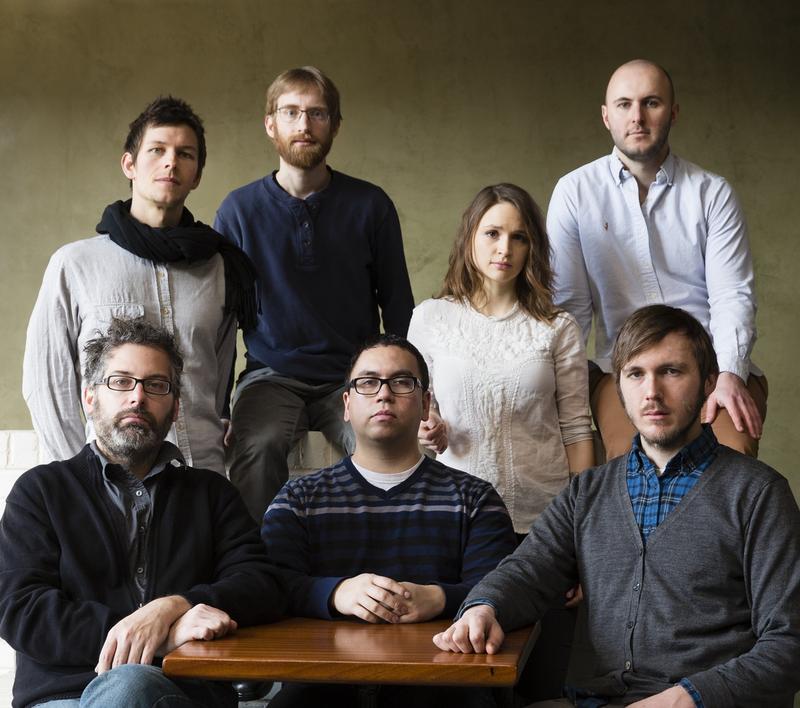 Hear so-called "indie classical" works on this New Sounds - music which is at home in both the contemporary classical music world and the indie rock/pop music halls, basements, and dive bars. Listen to the "NYC garage-chamber septet" The Cellar and Point, who use acoustic instruments and electronics to create a sound that is winningly melodic, thoughtful in its balance, groove-heavy, sometimes glitchy, and delightfully unpredictable as the septet straddles all kinds of genres. Members of the group also currently perform with JACK Quartet, Mivos Quartet, Ensemble Signal, and Mantra Percussion.  
There's also music involving string trio, flute, clarinet, and trumpet by members of yMusic in many different configurations; from the first record, "Beautiful Mechanical," in music by Sarah Kirkland Snider; and a new work by Marcos Balter from their latest, "Balance Problems" (due out 9/30.)  Then, hear new music from My Brightest Diamond, led by the enigmatic composer and vocalist Shara Worden. It's another of her engaging, soaring symphonic pop creations, in a remix by Son Lux, featuring the acrobatic and unbelievable saxophonist Colin Stetson. Plus, listen to music by Sufjan Stevens, the multi-instrumentalist/producer/co-founder of the record label Asthmatic Kitty, from his film and music project, "The BQE," and more.   
PROGRAM #3637, Indie Classical (First aired on 9/16/2014)  
Sufjan Stevens & the BQE Project
Sufjan Stevens: The BQE, Movement III Linear Tableau with Intersecting Surprise [4:27]
The Brooklyn-Queens Expressway
Asthmatic Kitty 278 
www.asthmatickitty.com
yMusic
Balter: Bladed Stance [5:46]
Balance Problems
newamrecords.com
The Cellar and Point - Arc [6:04]
Ambit
Cuneiform Records RUNE 376
cuneiformrecords.com
My Brightest Diamond - Dreaming Awake (Son Lux mix feat. Colin Stetson) [4:31]
None More Than You EP
Asthmatic Kitty AKR 343
asthmatickitty.com
Son Lux - Chase [3:01]
We Are Rising
Anticon ABR0114
anticon.com
Clogs (feat. Sufjan Stevens & Shara Worden) - We Were Here [4:22]
The Creatures in the Garden of Lady Walton
Brassland HWY 021 
brassland.org 
clogsmusic.com
yMusic
Sarah Kirkland Snider: Daughter of the Waves [8:46]
Beautiful Mechanical
New Amsterdam 032 
newamsterdamrecords.com
Missy Mazzoli & Victoire - The Diver [7:11]
Cathedral City
New Amsterdam 25
newamsterdamrecords.com