Postmortem Post-Modern: "Dead or Alive" at the Museum of Arts & Design
The Museum of Arts & Design is resuscitating chickens, anchovies and other once-animate objects in a new exhibition titled "Dead or Alive," which opens Tuesday, April 27. Check out the slideshow of photos from MAD below and listen to WNYC's Anna Sale preview the series that lends new meaning to the phrase "recycled materials."
"Well, everything in here is dead," Chief Curator David McFadden said. "We don't have anything alive. At least we hope that none of the insects are going to come to life in the middle of the tonight and start crawling around. But it's the idea that even though the materials are now dead, they have been brought back to life by the artist as a work of art."
Here are some of the artists featured in the exhibition:
New York artist Christy Rupp assembled extinct birds from chicken bones she collected at barbecues upstate.
Chicago performance artist Nick Cave (not the musician) brings his popular Soundsuits series to the museum. The outfits are made from found objects and emit noises when they move.
Wisconsin artist Jennifer Angus pinned dead insects to a wall to create a beautiful, deceiving architecture.
German artist Christiane Löhr stitched nets of dandelions that you need to see in person to appreciate.
Miami artist Billie Grace Lynn assembled a cow's skeleton as an exterior for a motorcycle called "Mad Cow Motorcycle," which she's not afraid to take out for a spin.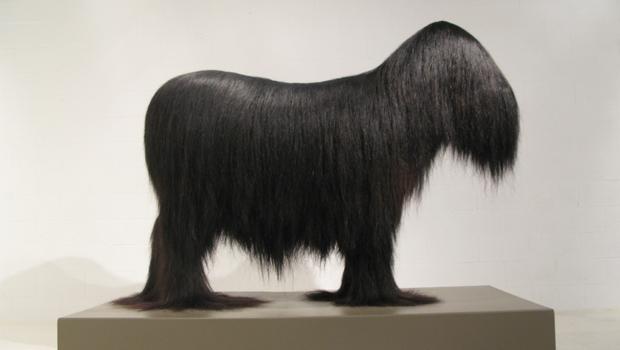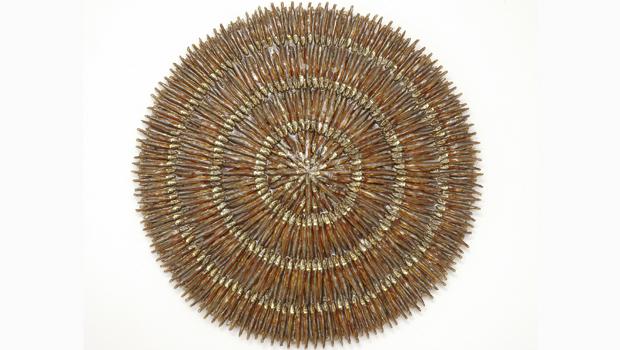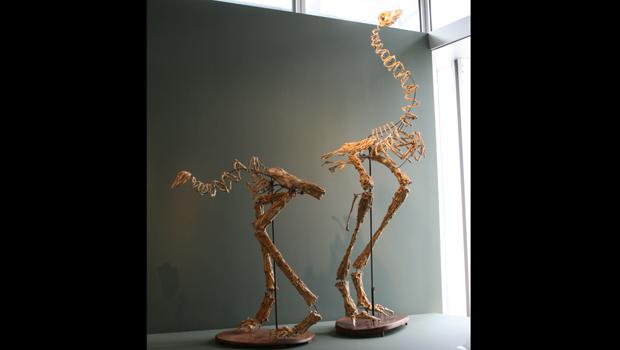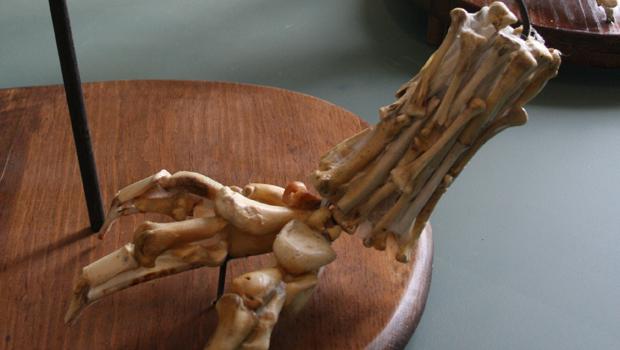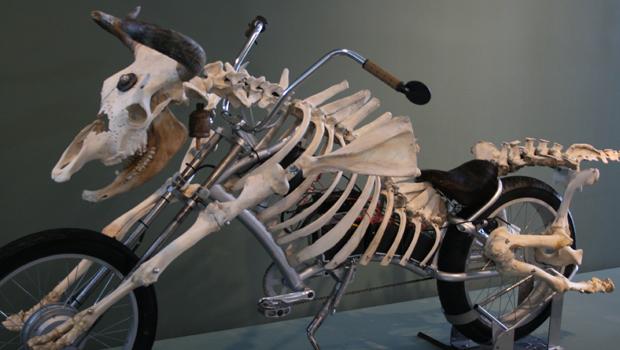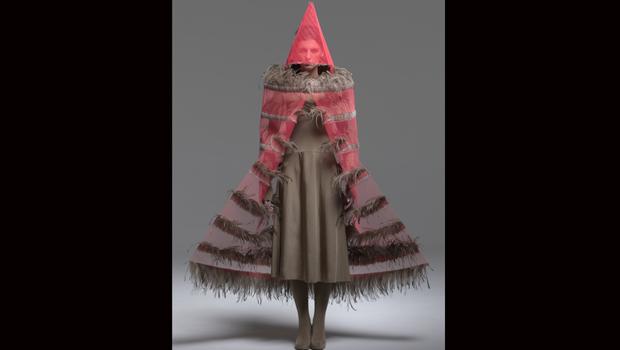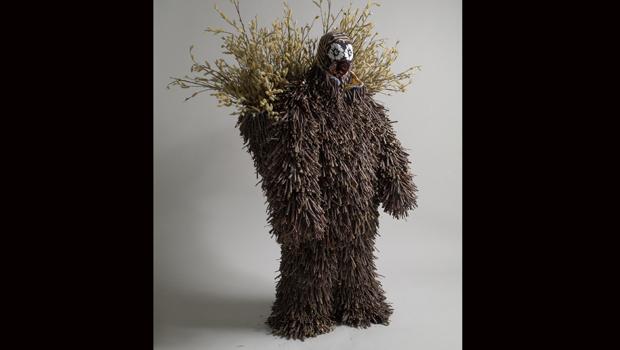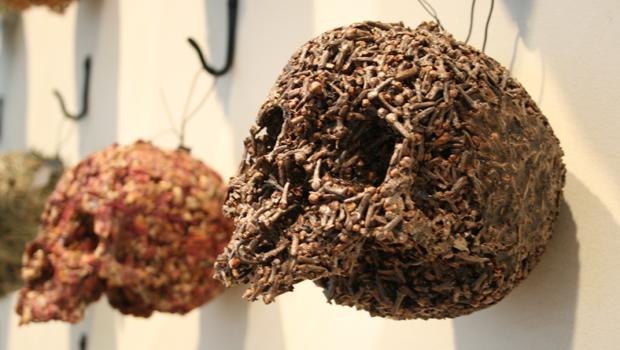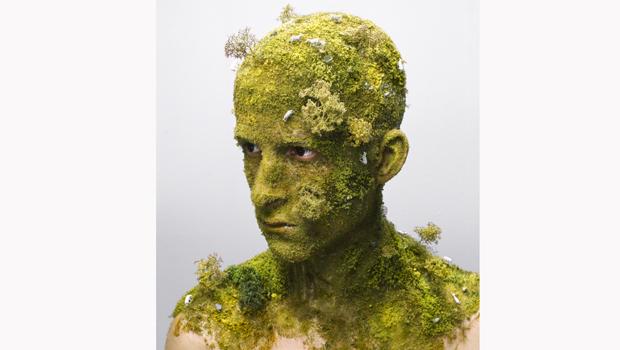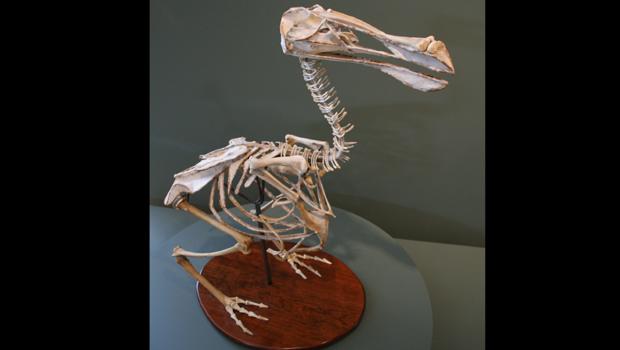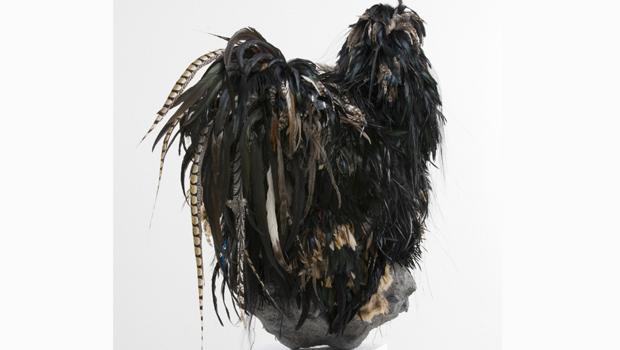 of