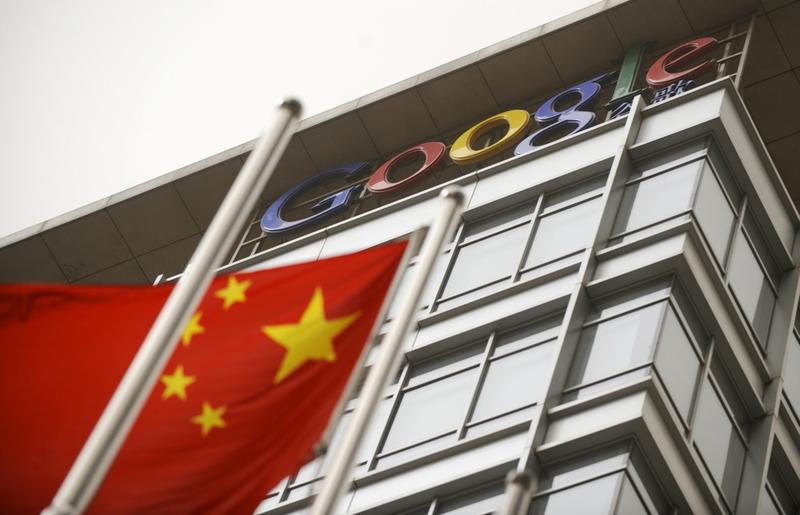 Summary
Last month Google said enough is enough and moved its search operations out of mainland China, causing noticeable diplomatic waves. Yesterday, the company took another step, revealing some of the extent of its foreign policy. It published this explanation of censorship requests from all the governments with whom they deal.
Along with that is a "Government Request Tool," which is an interactive map of the world that shows how many times national governments have asked Google to remove a link, or other content, or how often they requested data from Google.
Jeffrey Rosen, law professor at George Washington University, says this reveals a little more about Google's diplomatic efforts as the company is increasingly forced by circumstance to act like a country, complete with foreign relations.
We'll follow this conversation up tomorrow with a conversation directly with Google. We'll talk to the woman who oversees much of this decision making: Nicole Wong, deputy general counsel for Google. 
Transcript
TAKEAWAY (JOHN HOCKENBERRY): So maybe you think we talk too much about Google on this program, did you notice this week they published a list of how many times each country around the world asks Google to censor their products, to notify them of search commands. Brazil apparently tops the list, then Germany, China wasn't included although the search commands there are considered State Secrets so, Google didn't publish them. Maybe we talk too much about Google, well; we never talk too much with Jeffrey Rosen, Law Professor at George Washington University, who is our next guest. Good morning Jeffrey.
JEFFREY ROSEN: Good morning, John.
Hockenberry: Let's talk about what looks to me to be an enormously significant confrontation between nation states in the world and this huge multi-national corporation, really like no other in history. Is it the case that nations have to have a foreign policy that deals with Google, and that Google itself has to have its own foreign policy that deals with different nations differently?
Rosen: That's a great way of putting it; Google absolutely needs a foreign policy. And it needs a foreign policy about free speech, and about privacy, and about intellectual property, and about the whole range of issues that a society confronts. And what's interesting about Google at least in this first amendment area is that they seem to be more concerned about free speech than a lot of the countries that they are interacting with as a foreign power. I mean it's quite striking to see the decision to post a list of requests both of removal requests, in other words requests to takedown YouTube videos or Google links, and also data requests, requests from law enforcement or police to identify particular users who are suspected of wrongdoing, so it's an extremely interesting development.
Hockenberry: As a law professor, what is this archive, what does it constitute, the archive of all the censorship requests that Google has been keeping, what does it mean in terms of how we will figure out how to deal with corporations versus companies like Google in the future?
Rosen: I guess the first thing to note is, calling them "censorship requests" might be a little strong, in many cases these are requests to remove stuff that's illegal under national law, a lot of the stuff is defamation and libel, and when you look at the list you see Germany is #2, that's not because Germany censors more political speech, it's because they've got much stronger defamation and hate speech laws than the U.S. does. In Germany it's illegal to deny the Holocaust for example, so, if you post Holocaust-denial material on eBay or YouTube or Google, then you'll get a takedown request. So, it'd be interesting to break down exactly what all these requests are for, but a lot of the stuff is for material that in the countries themselves are considered clearly illegal that people don't like a lot, and that's why they're on the list.
Hockenberry: Jeffrey Rosen, Law Professor at George Washington University, you ever been to one of these TED conferences?
Rosen: No, I've seen them on the web though.
Hockenberry: Right, but they're these hi-tech conferences, they're all about design, but certainly in that audience there's a fairly strong bias to consider someone like this, Google co-founder Sergey Brin as more of a Statesman than even an Al gore or a Bill Clinton, but here he is speaking on February 24th. SERGEY BRIN: Perhaps people don't believe us, but our focus has really been what's best for the Chinese people, it's not been about our particular revenue or profit or what-not
Hockenberry: So there's the co-founder of Google talking about "it's what we think is best for the Chinese people that determines our policy, it's not about our profit." That is a huge sort of mixing and matching of the interests of what a nation-state is all about and what a corporation is all about.
Rosen: It is, and you don't have to be a cynic or even a Google skeptic to think that that's a little bit charitable, I mean, Google is a for-profit company, it's an ad-company at its heart, it's not a free-speech company, it has an obligation to its shareholders to maximize profits and even its...
Hockenberry: But Jeffrey Rosen let me just interrupt you there; there are people who think Google should be doing this, not governments like China, or America or Brazil, or Germany.
Rosen: I mean, whether they should or not, they are, they're the ones who have the power, just by nature of technology. And the question maybe, isn't should we celebrate or vilify them, it's should a private company have this much power? There's one guy I talked to when I went out to Google to interview the free speech people there, who said, to be a fan of Google you have to trust them the way people used to trust the king, I mean, it's kind of a faith in the monarch to a degree, and maybe now they're good but it's not clear that they will be after Sergey and his colleagues are gone.
CELESTE HEADLEE: But isn't that the kind of the end result of Capitalism to a certain extent, I mean we take the nation-building out of the hands of the commander-in-chief perhaps in the United States, and nation-building becomes a part of the employee handbook at Google or some other multi-national corporation.
Rosen: It's a great question, is it the end result or is it going back to a previous stage like Mercantilism or something like that. The problem is that no matter how well-intentioned these corporations are at any particular moment, their values are not constitutional values. They're not set up to promote deliberation and democracy when their interests are really threatened and that's why the great debate right now about free speech is Network Neutrality, what happens when Comcast is threatened by BitTorrent, which has an application that's competing with it, will it block the King James Bible downloaded on BitTorrent? In the end, we can't trust corporations completely, which is why even the people at Google think this is too much responsibility for them to be exercising, and the Deputy General Counsel of Google, Nicole Wong who's their decider, who's the one who's ultimately making these takedown decisions, deciding which videos to leave up or to take down, she would prefer that this were taken out of her hands and put in locally democratically accountable bodies like they have in Germany, which tell Google what to take down so she doesn't have to do it on her own, it's too much responsibility.
Hockenberry: Well you make a great point, I mean, certainly the sentiments of Sergey Brin would be very familiar to a John D. Rockefeller of Standard Oil a century ago in thinking about "hey we are only taking into account the interests of the people", but let's talk about Nicole Wong, you raised her name right there, Deputy General Counsel for Google, we're going to have her on the program tomorrow. What would you ask her?
Rosen:Well I talked to her in I guess in 2008, and she thought it was too much work, I'd like to know if it's gotten even worse. I mean, their user share is dramatically increasing, and she just thought it was too much, it wasn't scalable, to use the jargon, for her and her team to be doing. I'd also be interested in... You've got to talk to her about China obviously, because all that's happened since we talked, and then they were still pretty optimistic about their ability to face down foreign governments. One of the values that they reaffirmed yesterday in their announcement was their confidence that they could negotiate with repressive governments, are they a little less optimistic about that?
Hockenberry: Alright Jeffrey Rosen we'll do that, well, Jeffrey Rosen wants to know Nicole Wong, if you should be out of a job, if your job's too much. Jeffrey Rosen, Law Professor at George Washington University telling us what to do when we talk with Nicole Wong, Deputy General Counsel for Google on the search giant's foreign policy, that's on tomorrow's program.