New Sounds
#3595: Music Based on Eastern European Singing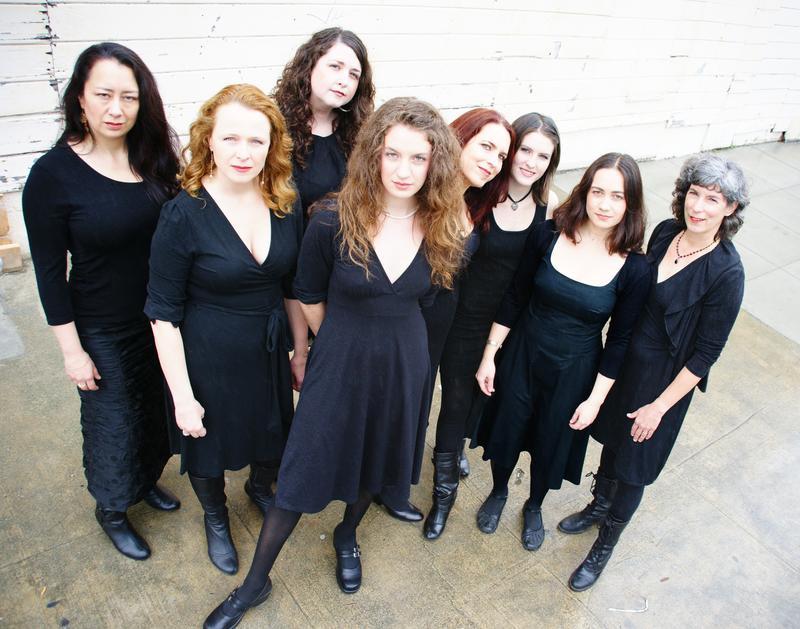 The Mystery of the Bulgarian Voices, a mid-80s recording, introduced the wider world to the plaintive, haunting sounds of Balkan singing.  We'll hear that original recording, as well as music from Ukraine's Mariana Sadovska with the women's choir, Kitka, from their phenomenal record "The Rusalka Cycle." Also, hear Ingram Marshall's orchestral work, "Hidden Voices", incorporating the sounds of Balkan funeral laments. Plus, music from two distant musical Central Asian cousins, the Bulgarian Choir Angelite and Huun-Huur-Tu, performing music together based on Bulgarian, Tuvan, and Russian traditions.  And more.
PROGRAM #3595 Music Based on Eastern European singing (First aired on 5/7/2014)  
ARTIST: Le Mystère Des Voix Bulgares
WORK: Kalimankou Denkou [5:45]
RECORDING: Le Mystère Des Voix Bulgares
SOURCE: Nonesuch 79165 
INFO: nonesuch.com
ARTIST: Kitka
WORK: Gorani [5:36]
RECORDING: Sanctuary: A Cathedral Concert
SOURCE: kitka.org
INFO: cdbaby.com
ARTIST: Kitka / Marianna Sadovska
WORK: Marianna Sadovska: Sirens [5:13]
RECORDING: The Rusalka Cycle
SOURCE: Diaphonica #20071
INFO: kitka.org
ARTIST: Ingram Marshall, electronics w/ Cheryl Bensman Rowe, soprano
WORK: Hidden Voices [19:08]
RECORDING: Three Penitential Visions/ Hidden Voices
SOURCE: Nonesuch 79227
INFO: nonesuch.com
ARTIST: Bulgarian Choir Angelite & Huun-Huur Tu
WORK: Legend [7:41]
RECORDING: Fly, Fly My Sadness
SOURCE: Shanachie Records #SHANCD 64071
INFO: Out of print, but download from Amazon.com or iTunes.
ARTIST: Winsome Evans & The Renaissance Players
WORK: Rosa das rosas (Cantiga 10) [5:35]
RECORDING: Of Numbers And Miracles
SOURCE: Celestial Harmonies #13091
INFO: harmonies.com