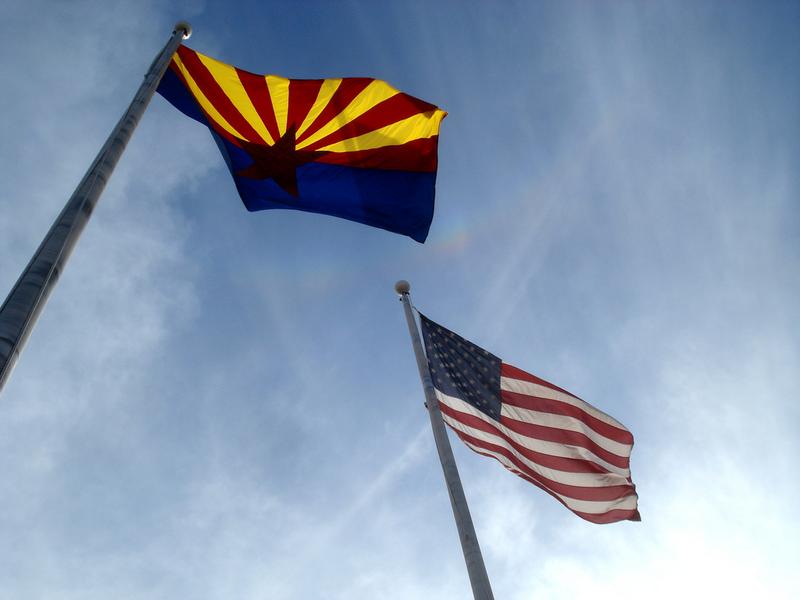 Yesterday, at several bus stations and other locations around Arizona, more than 800 law enforcement officials carried out the largest operation against human smuggling in ICE history. The targets were shuttle bus operations that allegedly carry illegal immigrants around the region and across the border. The tactic of targeting the networks of traffickers rather than carrying out workplace raids reveals a shift in strategy under Homeland Secretary Janet Napolitano and President Obama from the policies of the Bush era.
But the raids may be poorly timed, at least from a public relations perspective. They come just as tensions are are flaring over a potential new law (which we talked about yesterday) in Arizona that could expand police powers to check the legal status of anyone they suspect might be an illegal immigrant. We find out what kind of impact these raids are likely to have on illegal immigration and what kind of message this cluster of events sends to Latinos in Arizona. 
We talk with Randy Archibold, a reporter for The New York Times, who watched one of the raids today. And Valeria Fernandez, who has been getting reaction from the local community. She a reporter with Feet in Two Worlds, a project of the Center for New York City Affairs at the New School.