The Takeaway
Scientists Explore Benefits of Hallucinogens for Psychological Disorders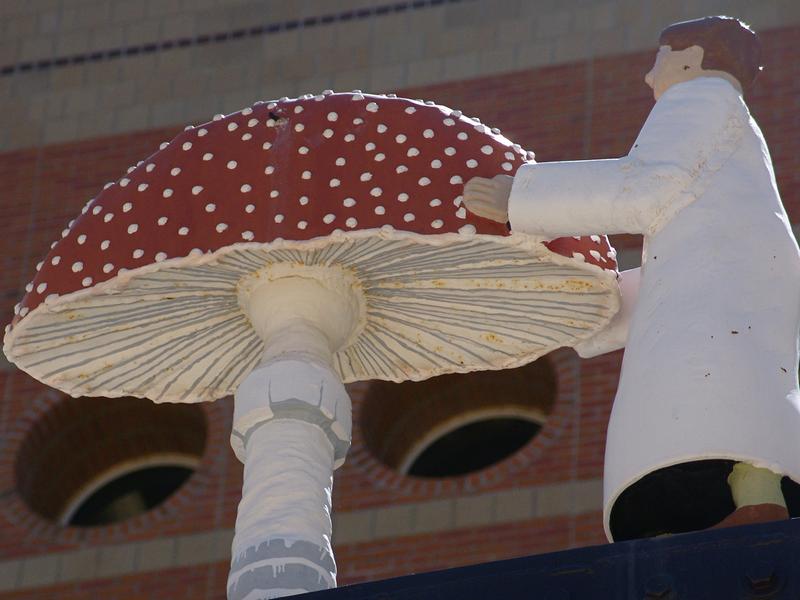 The use of hallucinogens such as 'ecstasy' or mushrooms to address psychological disorders tends to be met with opposition and an automatic association with the drug culture of the 1960s. But scientists from around the world will gather this week in San Jose, Calif., for the largest conference on psychedelic drugs to be held in the U.S. in four decades. They will discuss whether these drugs can help patients suffering from depression, obsessive-compulsive disorder, post-traumatic stress syndrome, and other psychological problems.
John Tierney recently wrote about new clinical trials of hallucinogens in an article for The New York Times. We talk to him about this latest push to reconsider the drugs' medical benefits. We also talk with Clark Martin, a retired clinical psychologist who participated in a trial use of psilocybin (the active chemical in 'magic mushrooms') while battling depression after being diagnosed with cancer.
Read Tierney's article, "Hallucinogens Have Doctors Tuning In Again."
WEB EXTRA: Sue Stevens is a widowed mother of three. In 1995, her husband, Shane, was diagnosed with terminal cancer and was told he had one year to live. The diagnosis turned their lives upside down until they participated in a clinical trial of MDMA, or 'ecstasy.' Stevens said her husband's attitude around his illness changed dramatically after the trial; he went on to live three more years. After his death, Sue herself battled severe depression and found a therapist under whose care she took MDMA again. In this interview, Stevens describes how the drug affected both her own depression and her relationship with her husband.