The Queens Museum Voices Project
Joseph Blanco has never seen his father's home country of Guatemala. The 25-year-old knows of his Garifuna heritage, but the Bronx native never learned the language, which is a blend of Spanish, Indian, and African influences.
Thanks to Cutting the Blaze to New Frontiers at the Queens Museum of Art in Flushing, Blanco is getting his chance to explore his identity and feels it's an important duty for him to find out about his culture.
"Although I'm American," he says, "I think I should be responsible for learning more about my culture or trying to do something about the people who live back in Guatemala, and the Garifuno people. To me to start to give back is to learn."
Created by the artist O Zhang, Cutting the Blaze to New Frontiers was inspired by the 70th anniversary of the 1939-40 New York World's Fair and takes place in the same space in Flushing Meadows Corona Park.
Zhang invited young participants who have never visited their parents' home countries to imagine their own "motherland" and construct pavilions to represent their cultural backgrounds. For Zhang, the result is meant to be an update on the original World's Fair, reflecting the diverse demographics of the city and the city's significance for a multi-cultural national future.
The exhibition represents countries as wide-ranging as Guyana, Belize, Lebanon, and Nigeria.
Maya Pruitt, 15, created a China Pavilion -- about a country she knows only through family stories. For her installation, Pruitt used translucent fabric imprinted with images of pandas, birds, and bamboo. The floor is lit with white lights and covered by a blanket of cherry blossom petals. But she has only a vague notion of Chinese pop culture.
"I know that there's a lot of Chinese pop, which is, I find, kind of funny," she says. "There might also be really traditional music with the really specialized Chinese instruments that they have."
In another installation, Pavilion of Pakistan, nine-year-old Zulaima Zubair recreated a temple. The structure is made of materials that mimic icing and edible gemstones, topped by a glass candy-jar. It's a Pakistani take on the gingerbread house.
Zhang also included a visual nod to the '39 fair in this exhibition. The signature monuments of that fair – the Trylon and Perisphere – are represented by a brightly colored obelisk, made from 20-foot-tall pick-up-sticks, positioned in front of a large glowing orb in the exhibition space.
And for visitors to the exhibition: a re-imagined Westinghouse Time Capsule asks visitors to write a note describing what they do not wish for future generations -- inverting the capsule's original purpose. This collection of "non-wishes" will be burned at the end of the exhibition.
The exhibit continues through April 25.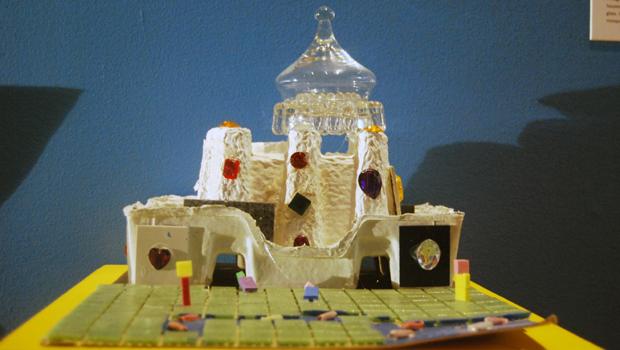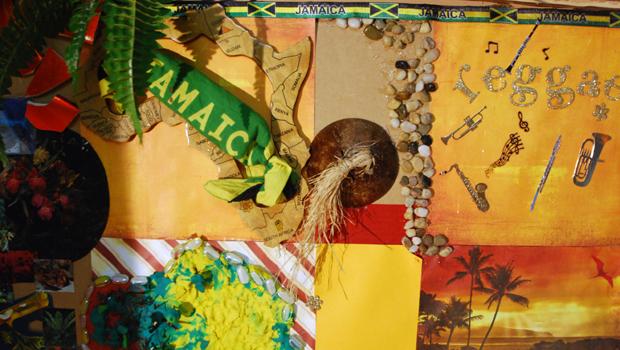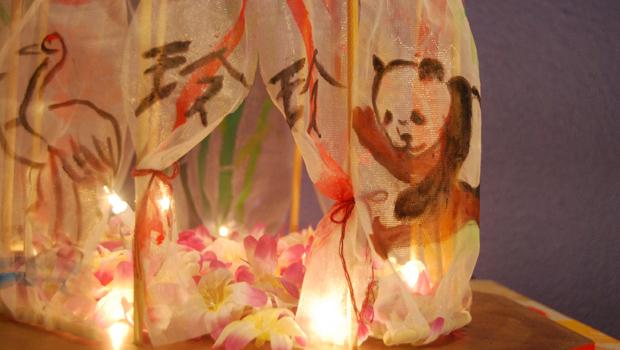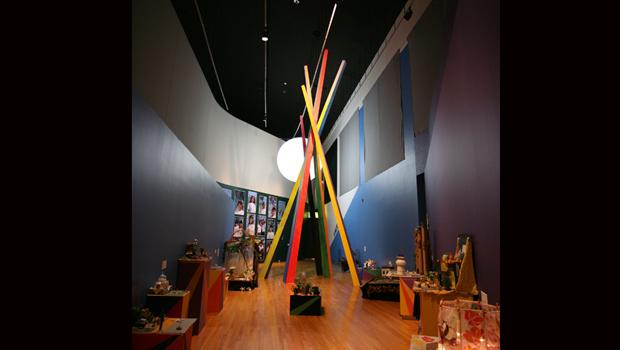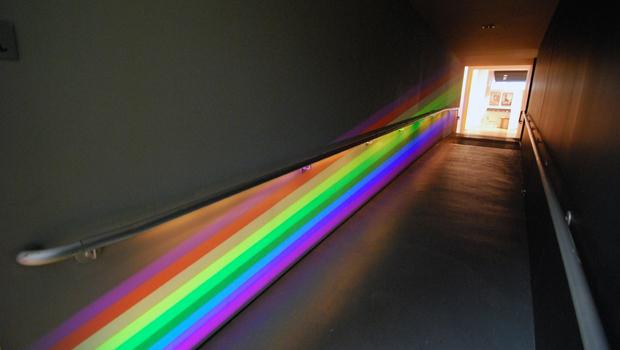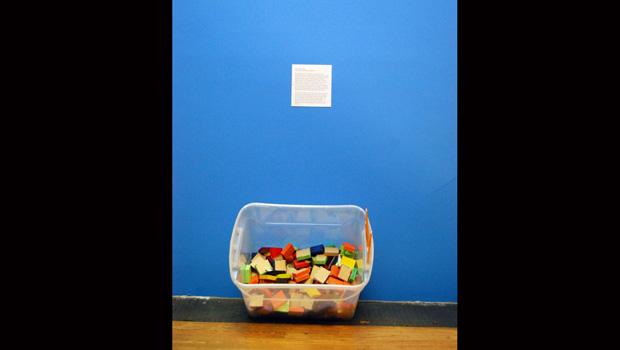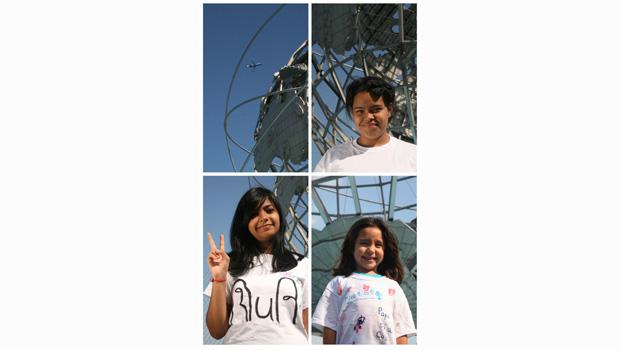 of