Owen Pallett, the violin-pop mastermind formerly known as Final Fantasy, recently took the stage of the Grand Ballroom at Webster Hall. Stream his entire set right here.
Before You Press Play

Hometown: Toronto
The Facts: If you read the liner notes of this decade's most beloved indie records, it shouldn't be hard to spot the MVP. Owen Pallett's string arrangements helped make hits out of Arcade Fire's Funeral, Grizzly Bear's Yellow House, and Beirut's The Flying Club Cup, just to name a few.
But these days, his resume as a sideman is incidental. Through three weird and delicate solo albums, he's found his greatest potential at center stage, as a singer-songwriter. This year's Heartland (his first release under his own name, after two as Final Fantasy) is sonically bigger than its predecessors, thanks in part to some swirly atmospherics from the Czech Symphony Strings. But at the album's core lie the same three elements that have always been Pallett's trademark: his sad-angel voice, skillfully bowed violin, and a loop pedal, by whose graces he builds his dense, haunting chamber-pop layer by layer.
The Sound: Once proudly solitary, Pallett is joined on this tour by guitarist/percussionist Thomas Gill, whose modest comping gives the songs a welcome dynamic boost. Bookending this set of mostly new material are some golden oldies, including fan favorite "This Is the Dream of Win and Regine" and a very special closing cover — Mariah Carey's "Fantasy."
Latest Release: Heartland (2010) on Domino

He Said, She Said: "Dense and detailed yet never overstuffed, Heartland thrives on nearly every track with a theatrical sense of melody and a keen ear for layering elements into stunning blasts of sound; even on the sleek pop of "Lewis Takes Action," Pallett inserts surprising melodic twists and ornamentation into his compositions. Impressive in both scale and execution, Heartland succeeds not just due to Pallett's sizable talents, but his belief in his even larger ambition." -Tyler McCauley, XLR8R

"[With Heartland,] Pallett has crafted an absorbing gem of a record, one that delivers substantial emotional payloads by means of incredibly intricate pop music. Rather than striking a blow against emotionally captivating music in favor of the album of ideas, Pallett makes a compelling case that the two need not be antagonists." -Matthew Cole, Slant Magazine
The Setlist:
1. "E is for Estranged"
2. "This is the Dream of Win and Régine"
3. "Scandal at the Parkade"
4. "That's When the Audience Died"
5. "Midnight Directives"

6. "Keep the Dog Quiet"

7. "The Great Elsewhere"

8. "Lewis Takes Action"
9. "Don't Stop (The Party on My Account)"
10. "He Poos Clouds"
11. "Flare Gun"

12. "The Butcher"
13. "Many Lives → 49 MP"
14. "Lewis Takes Off His Shirt"
Encore:
"The CN Tower Belongs to the Dead"
"Fantasy" (Mariah Carey cover)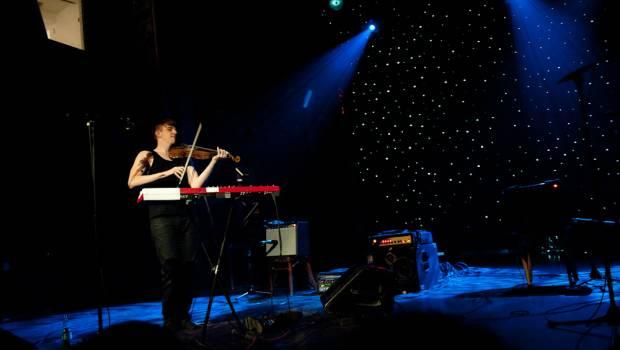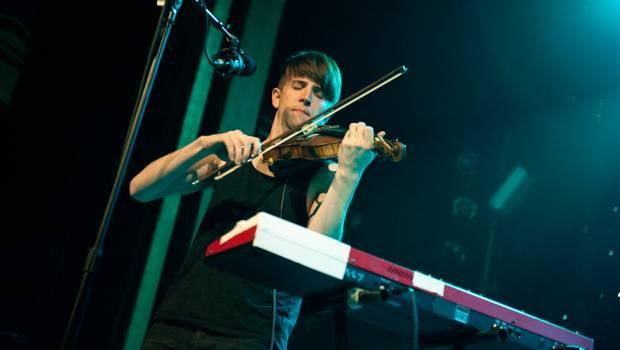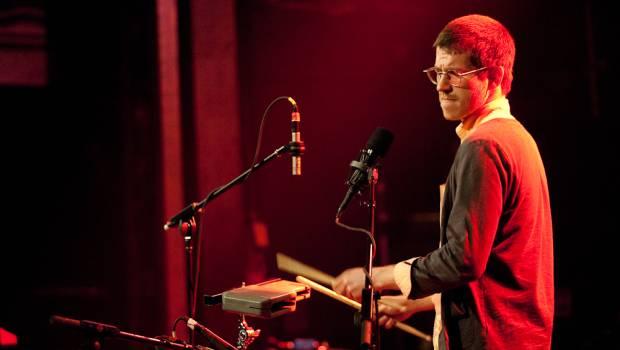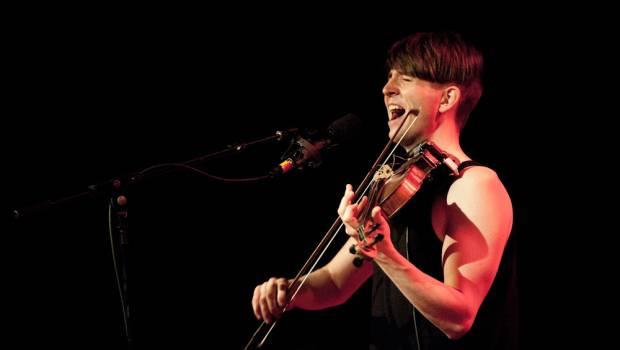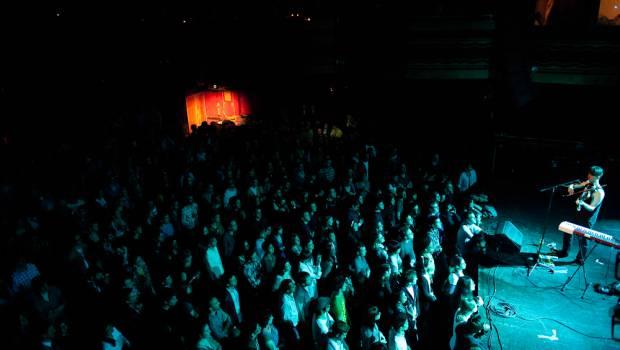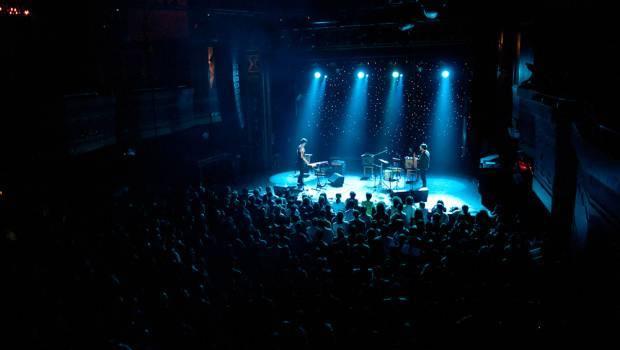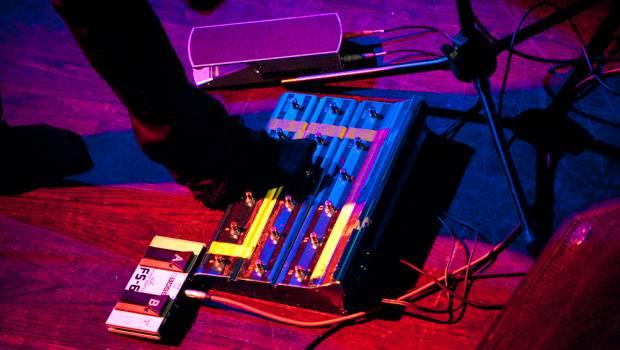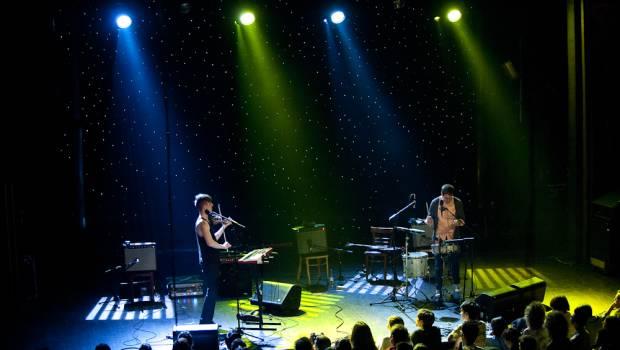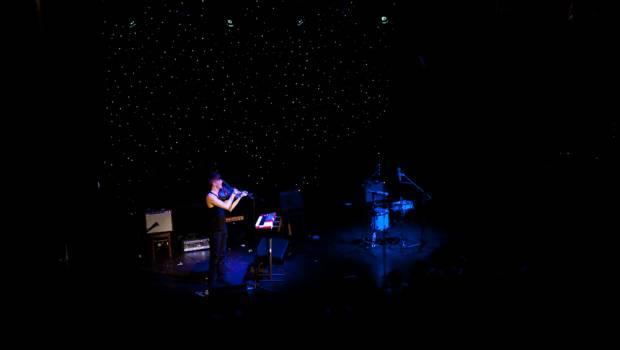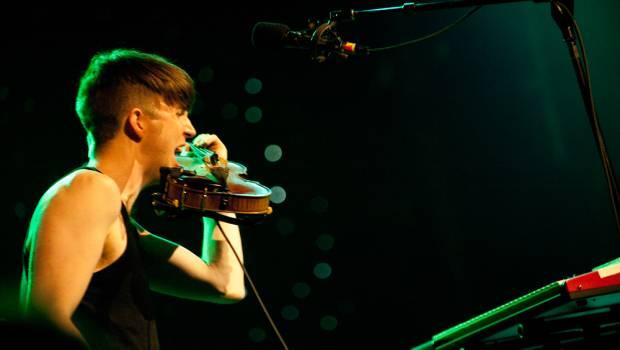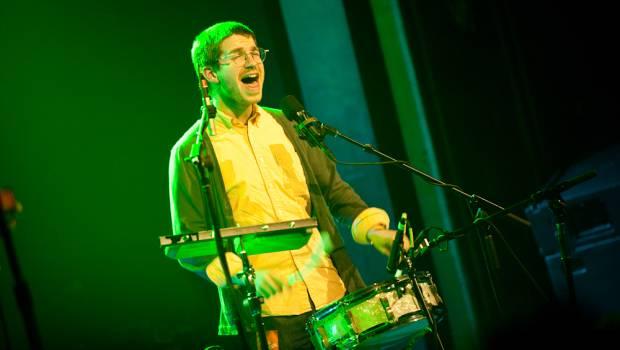 of