10 Questions That Count: Question 1 Photo Project!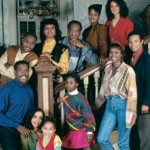 It's almost time for our '10 Questions That Count' site to launch officially! As promised, we're going to ask you for your participation as we tackle the ten questions on the Census form.
First up is a 10 Questions photo project, taking place on our 10 Questions Flickr Page.
The first question is: 'How many people were living or staying in this house, apartment, or mobile home on April 1, 2010?'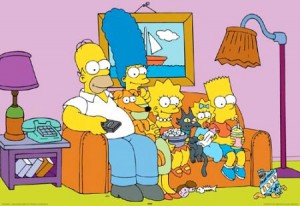 While it may be fun to just pencil a number into the box, wouldn't it be extra fun to capture everyone who lives under your roof in a portrait? That's what we're asking you to do.
We want you to submit a photo including everyone who calls your place home. Instructions at the bottom of this post.
You can follow the example of the Huxtables and the Simpsons and take a portrait indoors, or do like the Tenenbaums and assemble outside. Make sure to include roommates, boarders, and anybody else who is calls your house home - the census form says that 'if someone who has no permanent place to stay is staying here on April 1, 2010, count that person. Otherwise, he or she may be missed in the census.'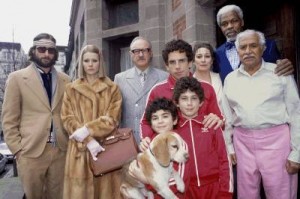 How to participate in the 10 Questions Flickr Family Portrait Project:
1) Join the 10 Questions That Count Flickr Pool Here. (Don't have a flickr account? Sign up here!)
2) Upload your picture and tag it with 'blcensusportrait' (Instructions on how to tag here.)
3) Add it to the 10 Questions that Count Group. Instructions here.
4) That's it! Check out the other submissions here, and thanks for participating!