10 Questions that Count: From the Archives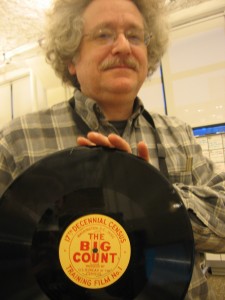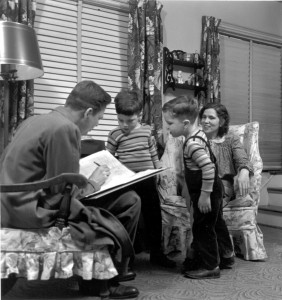 As we gather materials for our upcoming '10 Questions that Count' website, WNYC Archivist Andy Lanset is dusting off some fabulous census-themed clips and newsreels.
This 1950 soundtrack from the U.S Census Bureau accompanied an instructional film strip for census 'enumerators.' This first clip, 'The Big Count,' describes the types of people the Census counted way back in 1790.
And this clip, 'Where and How Many,' explains the different types of places enumerators may find themselves when they go a'countin':
The reporter in this 1950 WNYC interview with Roy V. Peal, the Director of the Census, asks about the biggest challenge census-takers faced. Peal's response? Finding people at home, since women were entering the workforce.

This newsreel from April 1, 1947 announced the postwar infant population boom. The Census Bureau predicted that by 1990, there would be 165 million Americans. But the 1990 Census proved that they'd underestimated. The real total? 248,709,873.

This excerpt from "Casey Taking the Census" 1905 Columbia comic monologue by John Kaiser comes from the Donald C. Davidson Library at UC Santa Barbara. Casey Taking the Census is what they call a 'comic monolog,' a vaudville-style routine typical of the day, 'playing on ethnic stereotypes and being very corny,' as Andy Lanset puts it. Kind of like The Daily Show a hundred years ago!